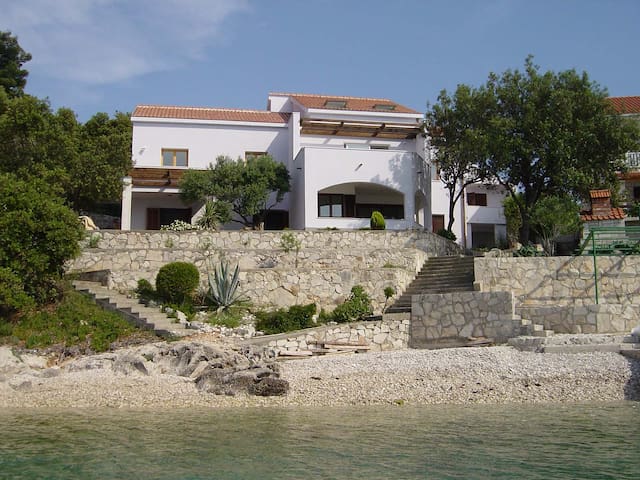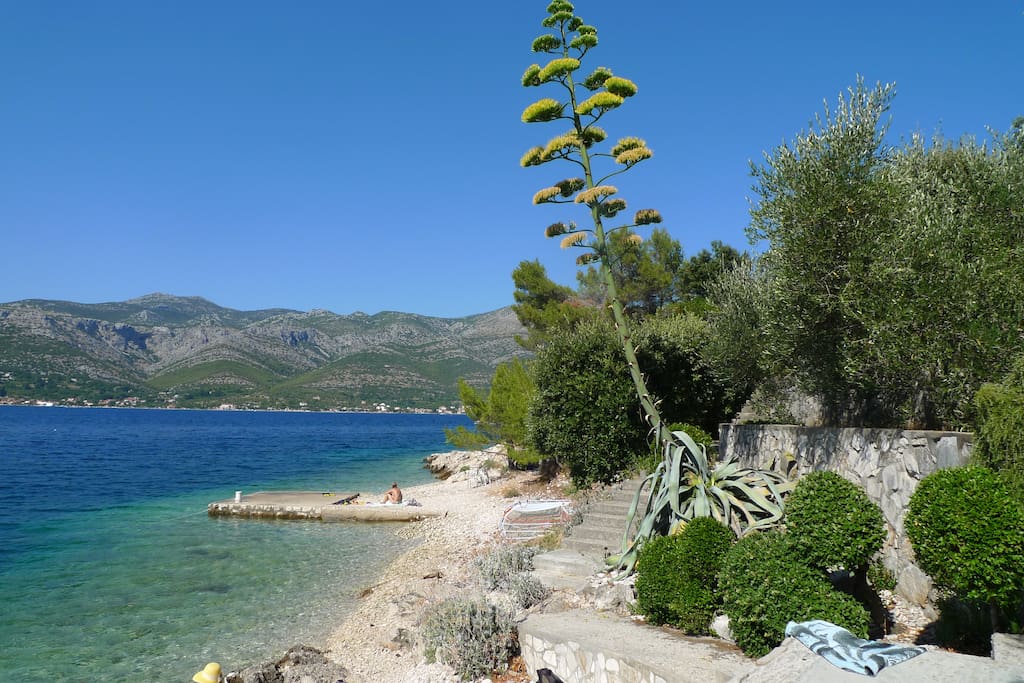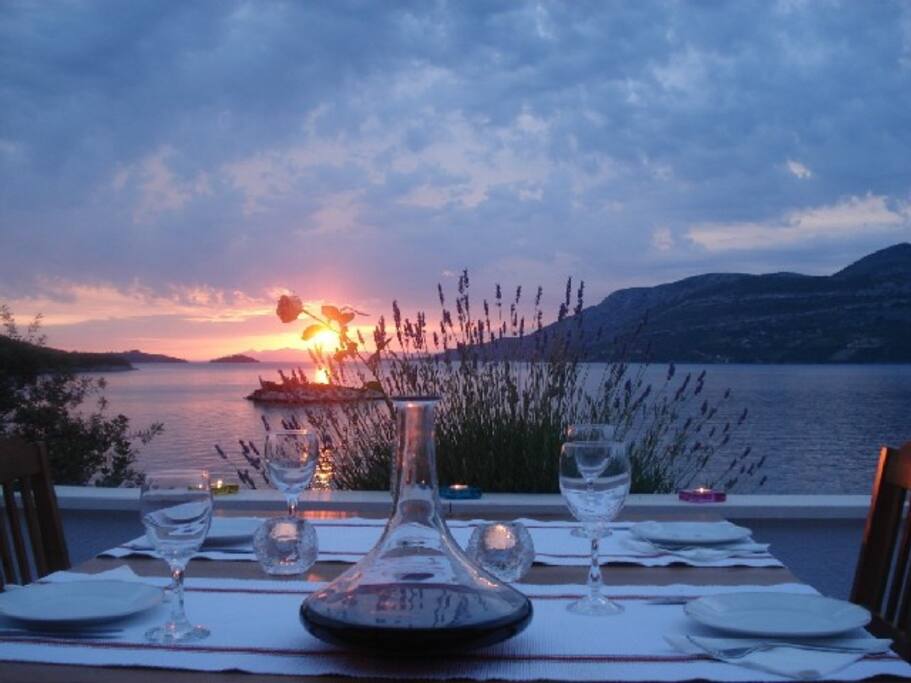 Apartments in house TONKA are located 5 km from the old town of Korčula. Situated directly on the pebble beach. Facing the peninsula Pelješac and the island of Hvar. 25-year tradition of hiring apartments provides for you a very pleasant ambient and full recreation. Host speak languages.
---
Zivan and his wife were perfect hosts. The apartment is well located with a small stone beach you can access directly. Quite far from Korcula so you will need a car or a motorbike to move around. We stayed there in 4 adults and two children. We would come back if possible and we recommend it.
---
The hosts were excellent: they provided advice, a taste of local cuisine, taught us how to use the open air grill and even assisted us when one of our party was ill. A big thank you to the hosts in accommodating what turned out to be a larger party of eight, when we only initially booked it for a family of four. The property is beautiful and only steps away from the crystal-clear sea. While there are multiple units on the property, each has its own private balcony with views of the sea and each is designed in a way that you don't notice the other guests nearby. I would stay here again with my family should we have the opportunity. We had a great time.
---
Our stay was great at House Tonko. The only issue we had was the photos on the site did not match the room we had the first night. We talked to Tonka's daughter, who spoke better English, and she had us move to the correct room from the listing. The views are amazing, the private beach and patio was stunning during a thunderstorm!
---
This lovely couple did everything to make our stay in this stunning location a special experience:from meeting us in the dark from the ferry piloting us to the bnb to bringing us torches/candles after a power cut. Tonka even treated us to a tray of Croatian pastries to cheer up a rainy day! The house is spacious,well equipped and furniture extremely comfortable. French windows with stunning views onto the sea and out onto a big,safe terrace with excellent garden furniture to sit and watch fishing boats/mountains and little island,but there is more! Down some steps from the garden onto your own private pebble beach for sunning and swimming;heavenly! The location is handy for 5min drive to small supermarkets;beautifull town of Korcula and rest of the island.
---
We really enjoyed our stay at House Tonka and the hosts were extremely hospitable! Zivan and his wife Tonka greeted us with lovely food and a genuinely warm welcome. The location is great. The beach at the back of the property is really beautiful with a stunning view and aspect ideal for sunbathing, however prospective guests should know that there are multiple apartments in the house which means that you share this area with the neighbours and it is not quite 'private'. The apartment we rented was smaller than we anticipated and different to the pictures displayed, but it was still lovely and very clean. These issues did not majorly affect our visit but it is important to know if you are considering it - having said all this, we would definitely stay at House Tonka again! Thank you Zivan and Tonka!
---
I m a literary translator and live in Korcula with my wife. We renting our apartments for 25 years and we have long experience in working with guests. Our apartments on the beach are real paradise on earth. Visit us and you'll realize it.

语言:
Deutsch、English、Français、Italiano、Svenska