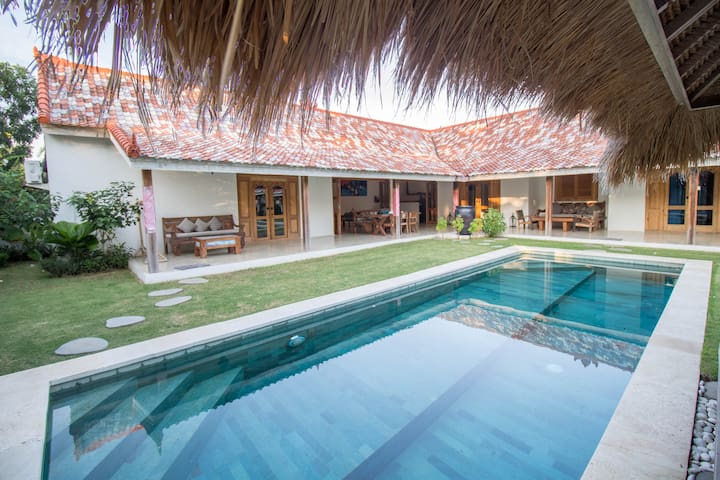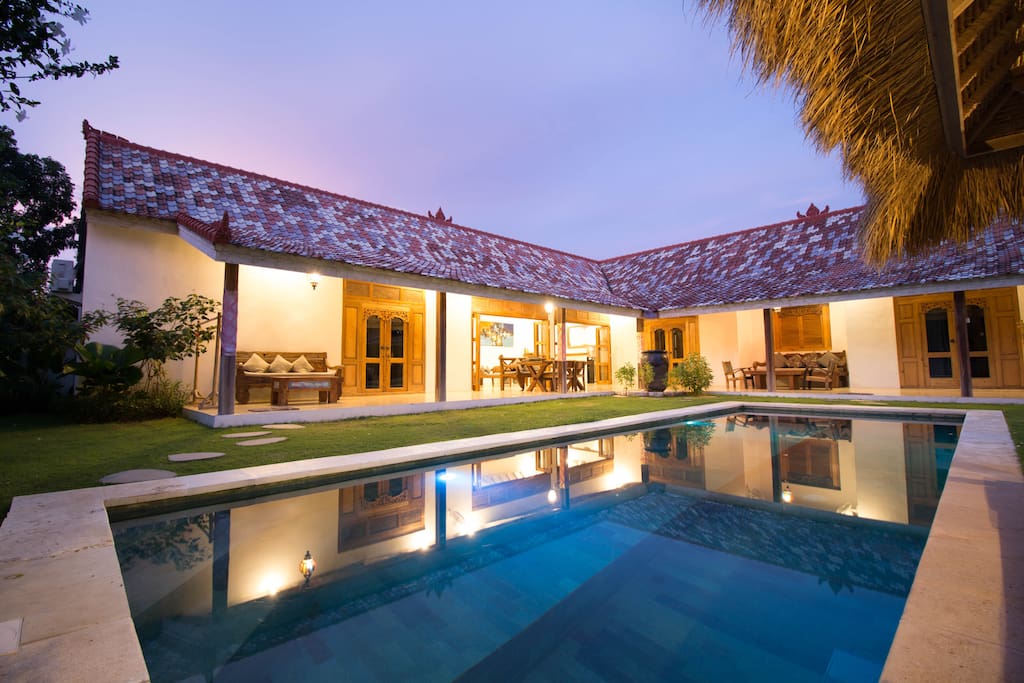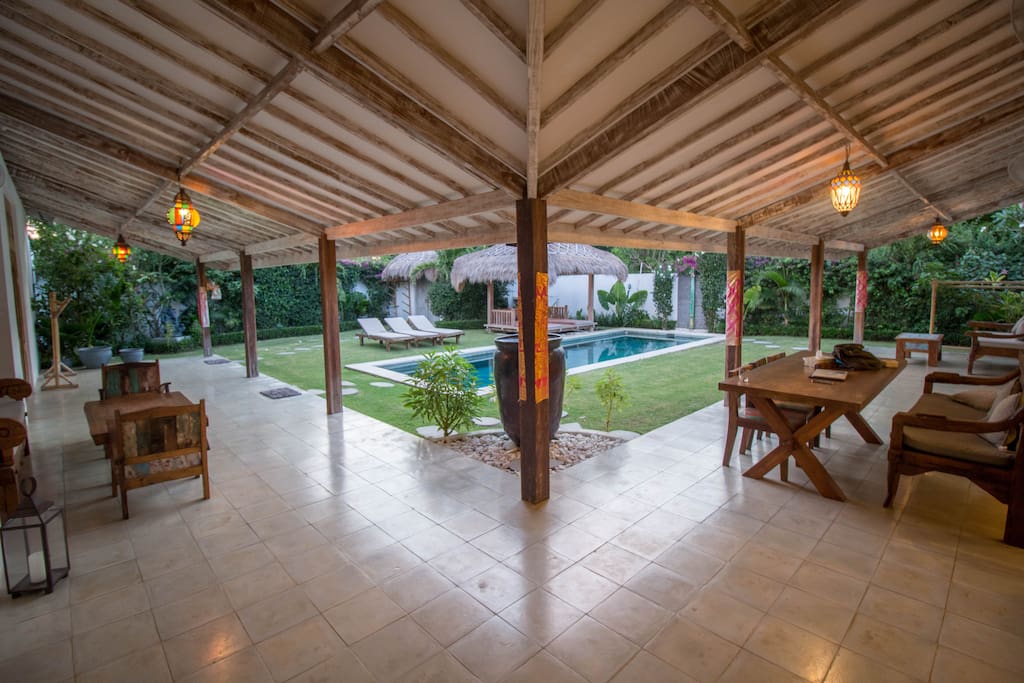 Beach town Villa with Bohemian Charm #VB2
与房客的互动
我们享受见到我们客人的所有机会。如果我们不在场,我们BukitVista团队成员中的一人:Kris、Bayu、Bastian或David都会欢迎您,并随时乐意为您服务提供您需要的信息我们的团队非常了解我们的地区并享受看到满意的客人。他们也会与你分享一些本地的技巧!
我们可以帮助安排机场接送。接机需花 45-55 分钟和花费为 250,000 印尼盾(约 20 美元)。请直接付给司机。
---
We stayed at villa Bulan for 4 days. The garden was wide and beautiful. Atmosphere was good, too. Room was clean but When We arrived at the villa, there were trash in the garden, such as bottle caps, kitkat, and cigarette butts. There was a lot of floating matter in the pool and it was very dirty. So we could not use it. I spoke to the staff twice about Wi-Fi. Vill-Bulan was not even on the Wi-Fi list. But it was not resolved. We could not use Wi-Fi at all, That is not "not great". The staff and next guests arrived before we checked out. We understand, but we don't think it is a good system.
来自Jing, Wayana + Bukit Vista Hosts的回复:
Hi Haemi. We appreciate your taking the time to express your feelings in this review. I think constructive feedback is always helpful to maintain quality and keep our hospitality standards. Regarding the pool, there were heavy rains the evening before that washed garden debris into the pool. It takes about 48 hours to get that fixed, and we were able to get that fixed in a day. WiFi in Bali is a bit different standard than South Korea. In Bingin, we don't have fiber or cable infrastructure so we're using expensive microwave relays that have very good uptime, but sometimes bad weather makes them cut out for a few hours. We suggest it could be a good opportunity to go for a stroll to the beach, or take a moment to disconnect and enjoy the quiet, seaside surroundings. Hope you'll make it back to our area again soon and see the villa on a better day and situation. Regards, Jing
---
Jing, Wayana and the Bukit Vista team want to make your trip to Bali awesome. We have a collection of some of the most iconic accommodation options in Bali. Tree Houses, Beach Villas, Cliff Lodges, Tropical Apartments and Rice Paddy Cabins. We are a hospitality startup here on the sunny island of Bali. Our mission is to "inspire delight". We want our guests to see our island home through local, authentic hospitality.

Instagram: @bukitvista

Bukit Vista Hosts:
Jing and Wayana are the founders. Rafik, Denny, Jan, Bastian, Bayu and Kris are part of our hosting community. Bukit Vista lives for happy guests. We love to experience the world through our guests. We're cheerful and solution focused. We make a point to try and meet every guest. Allow us to be the ambassadors to our neighborhood, local culture and attractions.

We collectively speak 7 languages: Mandarin Chinese, Bahasa Indonesia, English, Portuguese, Japanese, French and Spanish. We're learning Russian and German.

语言:
Bahasa Indonesia、English、Español、Português、中文、日本語