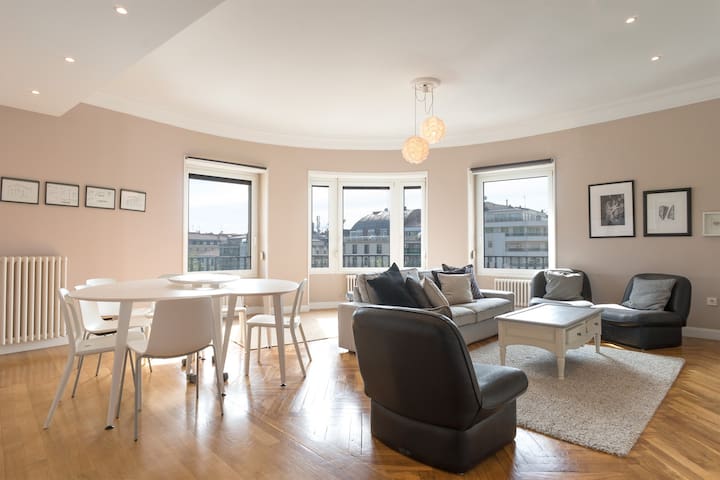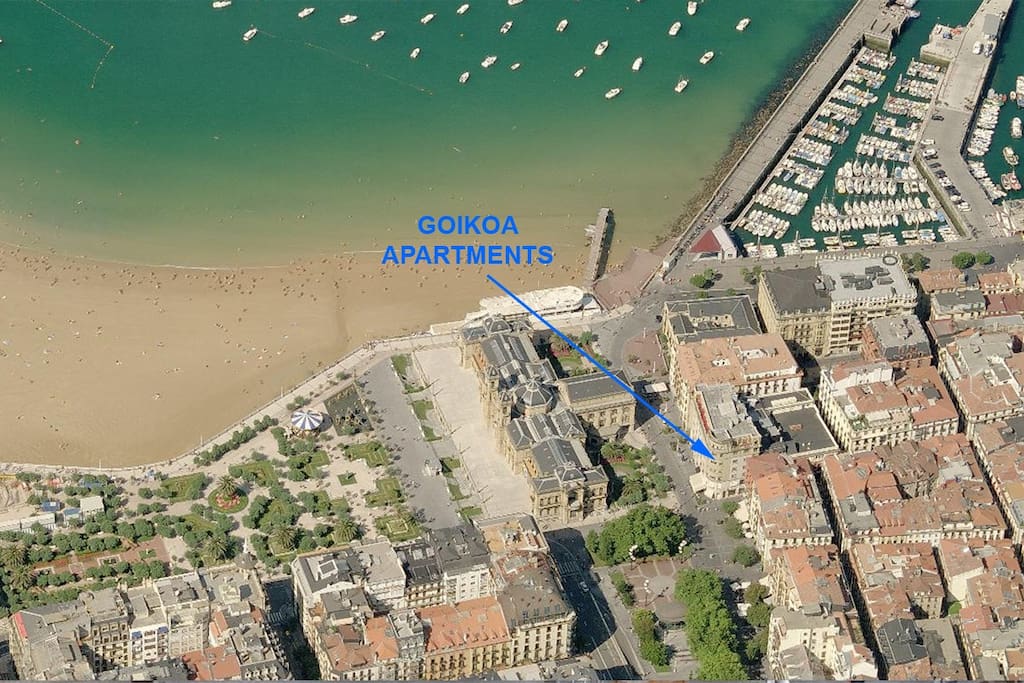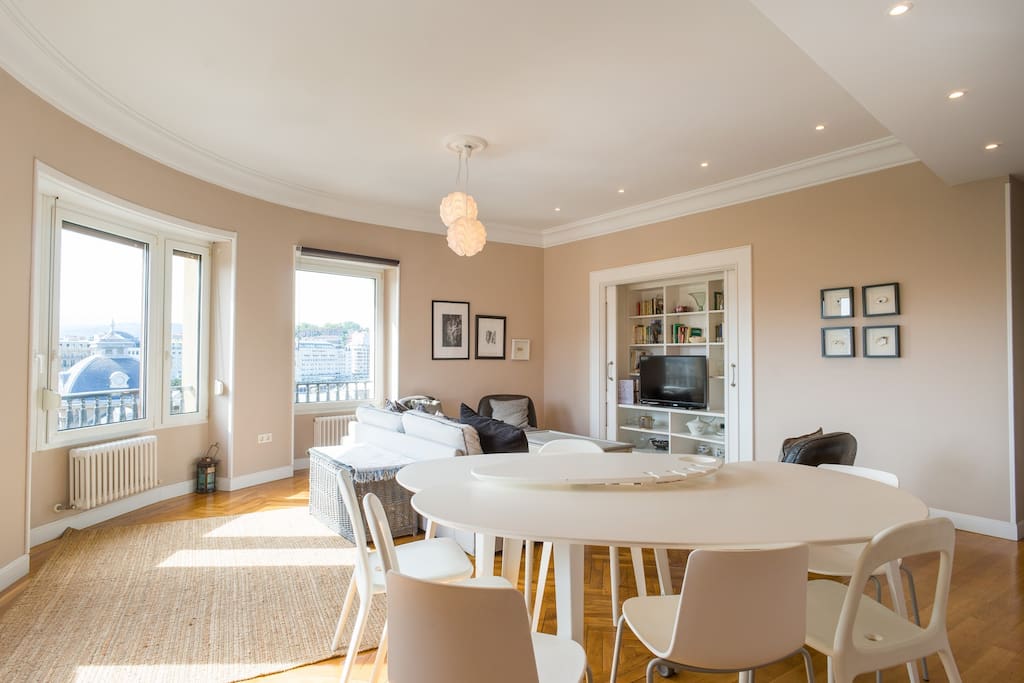 011 / GOIKOA 1 NAUTIC, in the heart of the city
Goikoa 1 Nautic is an exclusive apartment situated in the most centric area of San Sebastián, at the end of the popular Boulevard Avenue, just a few meters away from La Concha Bay and the Old Town behind.
---
We had a lovely stay in San Sebastian. The apartment is beautiful, very spacious, comfortable and clean with great views and a fantastic location - right next to the beach, harbour, children's playground and the bars and restaurants in the Old Town. We loved our stay here!
---
This apartment was more than expected! It was awesome! The location is perfect if you want to be in the hustle and bustle right on the edge of the old town (which we did). The view from the living room window out over the main street was to die for and was a great viewing spot for the August 31 celebration. The apartment was just a step away from tons of restaurants, two beaches, and everything you could need. As far as the apartment itself, it's huge and luxurious. The furnishings and decorations must be professionally done. Some apartments I've stayed in are scare when it comes to decorations but not this one. You really feel like it's your home. Communications prior to and after I made the reservation were flawless. Check-in was a breeze and they left a list of restaurants to try. I only had time for one and it was excellent. I would definitely recommend this apartment and I would be thrilled to have the opportunity to stay there again.
---
Borja was very helpful through out the whole booking process, answered queries promptly and efficiently. Check in was very smooth. We rang from the bus station to let him know we were there and someone was waiting to let us in. Due to the taxi queue we were longer than we expected but that was no problem for them. The apartment is exactly as described very clean and comfortable. Spotless linen. A mix of contemporary furnishings with original pieces. Plenty of room for 6 adults not to feel as though they are living on top of one another. The location is right in the heart of the old town which meant there was noise from the street at night. However this was balanced against the views from the apartment and having everything in the old town on your doorstep. Check out is at 11am and our flight home was at 7:30pm. Without being prompted, at checkin we were told we could stay longer so long as no one else was coming in that day. In the end we checked out at 4pm which was a real bonus for us. We loved San Sebastián and would have no hesitation in returning to this apartment in the future. Many thanks Borga and Gabriel.
---
This was a beautiful apartment in an amazing location. The view is gorgeous as well. My family and I had a great stay, it is very child friendly as you're less than five minutes away from a playground and a carrousel. We were met by one of Gabriel's associates who showed us in and showed us everything we needed to know about the apartment and answered all of our questions. I highly recommend this rental.
---
Amazing apartment that was as good as it appears in photos and actually was even more spacious. Had everything we needed and was great for two groups as there was two separate bedroom/bathroom areas. Location was fantastic and couldn't be closer to the old town and the many restaurants. Slide trade off with location is a little street noise on weekends, but manageable. Very clean and host was very helpful.
---
Spacious apartment at edge of San Sebastian's Old Town and Harbourfront walks and beaches. Close to good pintxo bars and restaurants - coffee shop at street level to building and easy-to-find shopping for food/clothes. Clean and comfortable with lovely views from living/dining room. Host greeted us as arranged with helpful information sheet and restaurant list - the 2 we tried were excellent. We came to San Sebastián for its Basque cuisine and beachside location and Borja/Gabriel's apartment was well placed for all services including tourist office, market and taxi rank/bus a short walk away. We noticed the sound of city nightlife and casino closing time but windows and roller blinds are good options for light sleepers. Thanks again for extra hour on leaving and happy holiday rental.
---
Somos una agencia con sede en San Sebastián especializada desde el año 2007 en el alquiler de apartamentos vacacionales de corta y media estancia. Ofrecemos una variada selección de viviendas en las mejores zonas de la ciudad, totalmente equipadas y a precios competitivos.
语言:
English、Español、Français