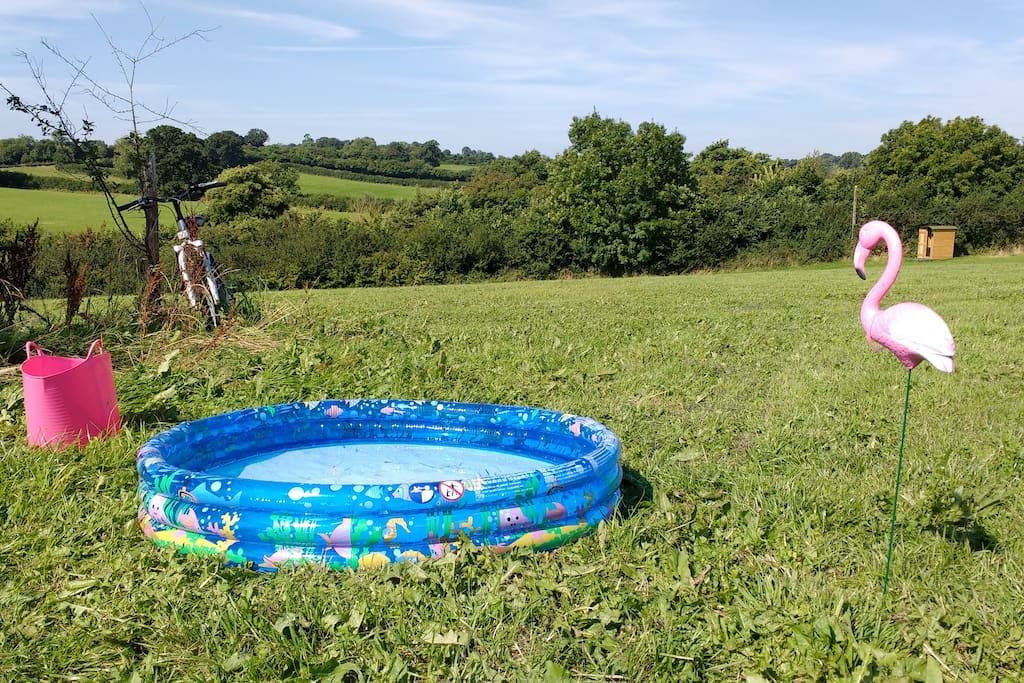 Walnut Tree Farm Shepherds Huts.
Situated on an organic farm, the shepherds huts are the ideal romantic getaway or perfect retreat for a writer or artist. The tranquil location is close to Chew Valley and Blagdon lakes, the Mendip Hills (AONB), Bristol, Bath and Wells. The setting is peaceful in beautiful countryside. Both huts are cosy, with a wood burner, small dresser, table / chairs and homely furnishings. One has a double bed and the other is slightly larger with a king-size bed. Hot showers and clean compost loos on site.
---
The hut had everything you might want and was very comfortable, we could have happily stayed a lot longer. We felt at home and the first thing we did was to sat having cups of tea in the sun...very relaxing and peaceful before going to a wedding held in a local pub. Loved that there were fresh flowers too.
---
We had been looking forward to our stay in a Shepherds hut since we booked in October. We arrived quite late on a chilly February evening after travelling up from Brighton and were lucky enough to be greeted by some deer sitting in the field. Mike had been in touch regularly to let us know about where to pick up the keys, that the ground was wet so bring wellies and that the fire was all set up ready to be lit. We opened the door of 'The Hobbit' to find a beautifully clean and cosy set up with fresh towels and comfy bedding. We quickly lit the fire (which was much easier to light than the fire we have at home) and the place heated up really quickly. We got some more wood in from the box just outside the door and cracked open one of the bottles of wine we brought with us. There were a couple of wine glasses in the cupboard (along with some plates, mugs, pots and pans etc). The hut has a solar panel which powers indoor and outdoor lighting and also a charging point. There is also a two ring gas hob and a sink with fresh water (you step on a little button to pump water in). We didn't need to use the hob but would definitely consider bringing the ingredients for a fry up next time we visit. The compost toilet was a short 20 yard walk away and this was also set up with a solar panel to provide power for a light. We weren't sure what to expect as we've had bad experiences with compost toilets at festivals in the past, but this one was clean and smell-free with a good supply of toilet roll. We woke up the next day, made a cup of tea with hot water boiled on top of the stove, and went for a shower. The showers were a 2 minute walk away and were lovely and warm. We went to Bath for a browse round the shops and some dinner, lit the fire and went to bed. We had a wonderful weekend away in the countryside and Mike was a great host. Don't be put off by the cold weather, the hut is a fantastic winter retreat and we hope to visit again in the future!
---