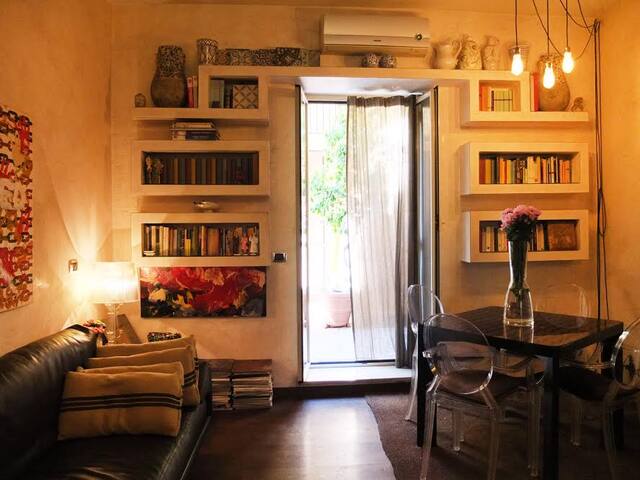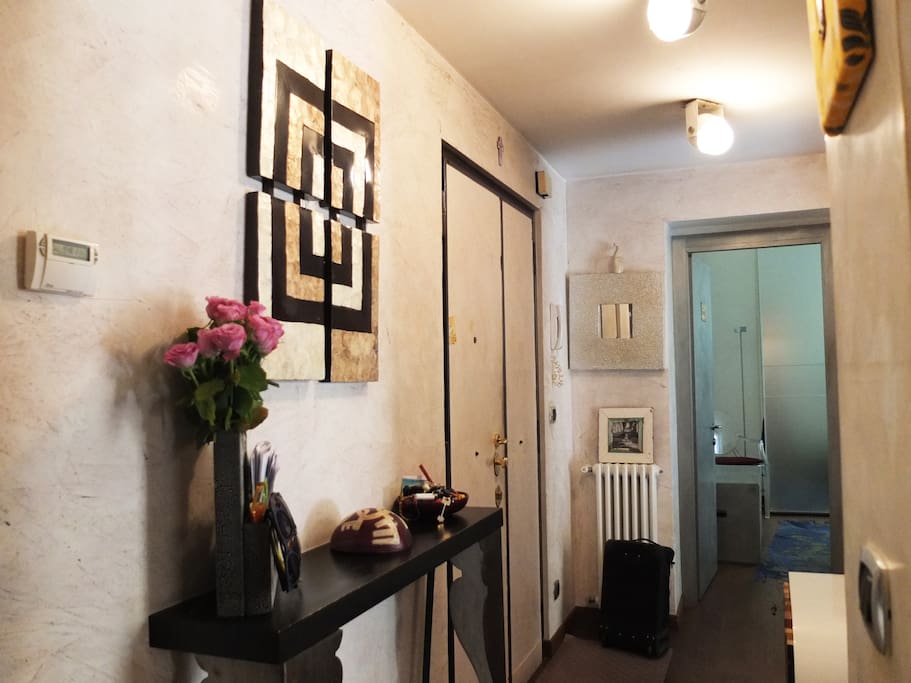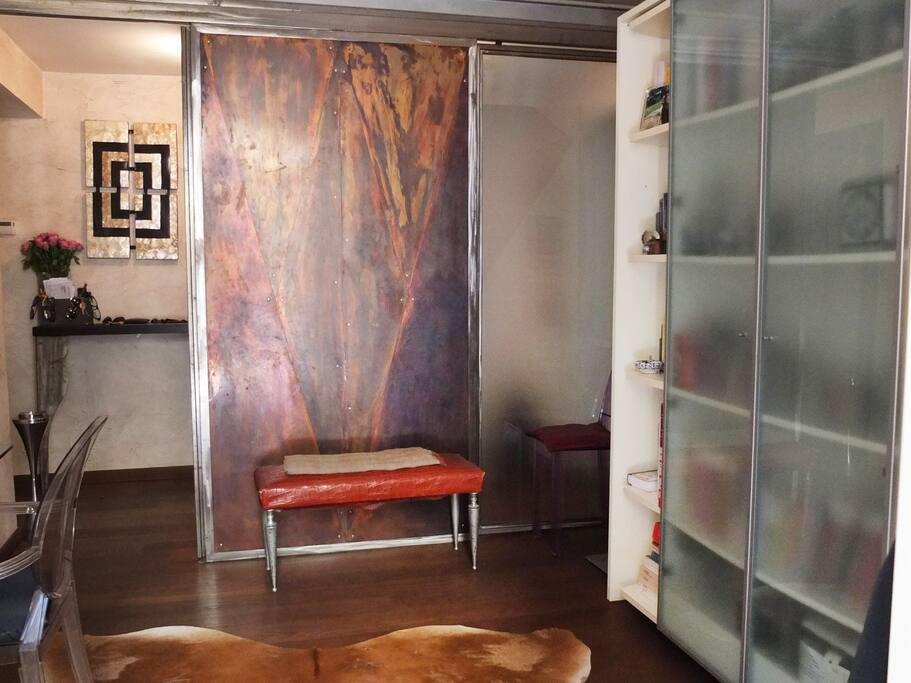 房子的名字可以通过两种方式阅读:生活的心脏或生活的艺术。这两个解释涵盖了这所房子的意义。十多年前,由于设计这个设计的建筑师也住在这个房子里。该项目受到罗马梵蒂冈城所在的城市的启发。 所以,作为"永恒"的城市,充满了艺术与历史的这个城市,距离圣彼得广场只有十分钟的路程,涵盖了生活的历史和艺术。
The house's name can be read in two ways: Living heart, or the Art of Living. These two interpretations encompass the meaning of this house. A house made with heart, over ten years ago, because the architect who designed it also lives in it. The project was inspired by the city it's located in, Rome- Vatican City.
So as the 'Eternal' city will fill your eyes with art and history, this apartment, just ten minutes from St Peter's Square, encompasses the history and art of Living.
房源
享受这个空间让您感觉到您同时拥有不止一种文化:在罗马当然也是在安达卢西亚 - 灵感来自马格里布的花园,感谢突尼斯工匠制作的美丽瓷砖,以及在巴西,那里有许多公寓的文物。
Enjoying the space will have you feeling you're in more than one culture at the same time: in Rome of course, but also in Andalucia- which inspired the garden, in the Mahgreb, thanks to the beautiful tiles made by a Tunisian artisan, as well as in Brazil, where many of the apartment's artefacts are from.
---
Ciao! My name is Gianni and after 25 years of living in Roma now I live in Milan.
I am a journalist and television deal even if i would love to be a chef !!!
I have a "wonderful" dog named Giasone.
I was born and lived by the sea for 20 years so now, when i i have the chance i escape from the city prefering the peace and quiet of the countryside.
I am a lover of tiles and ceramics in general and in the next life I want to learn to work on the lathe.
I do not like to "travel" but "stay" in places, in fact, in every place I visited, every trip I've done I've always lived in a house, never in hotels, places to live and do not visit them.
Good life to everyone!