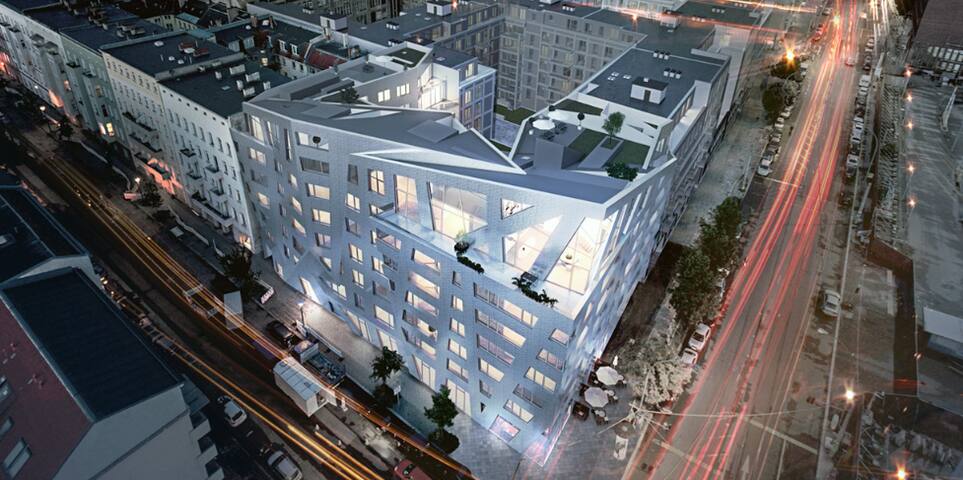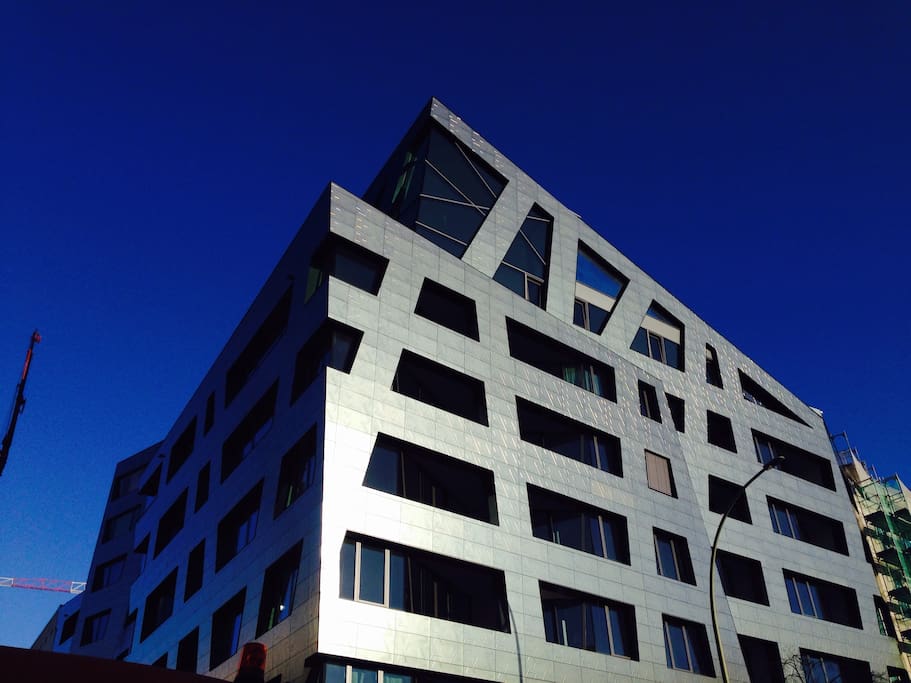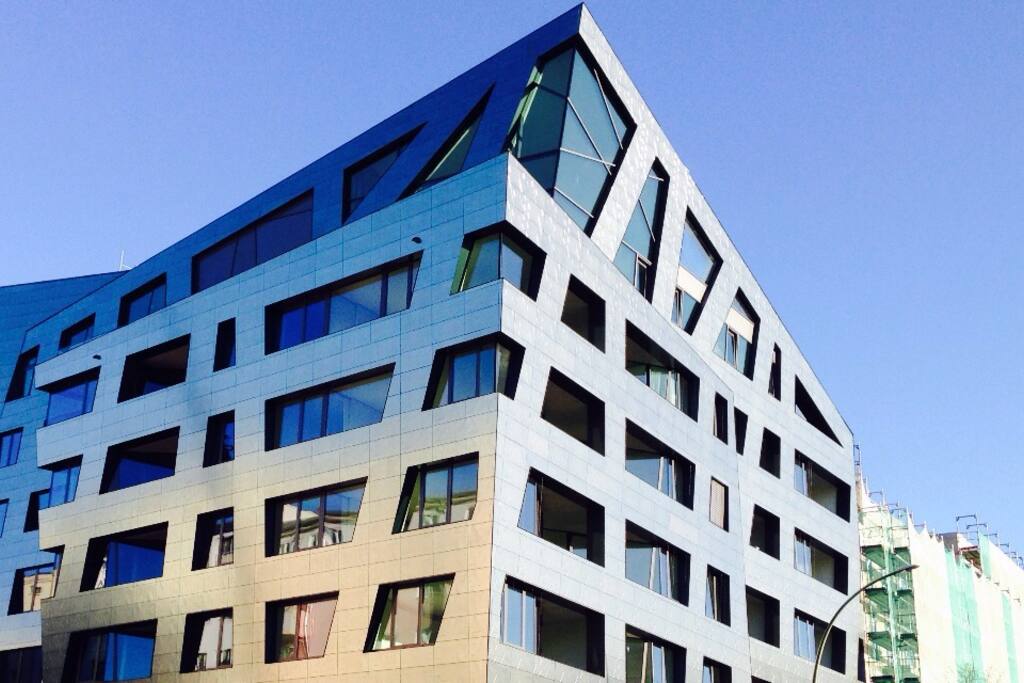 Fabian's place is a stylish little flat which is very centrally located and close to a subway and a short walk to the tram and bus hubs. There is a supermarket on the ground floor which is very convenient. While I was there some major construction was going on which can get noisy but the windows are pretty well-insulated so if I kept them closed, that wasn't a problem at all.
---
Fabian was easy to communicate with and flexible. The apartment location was very convenient - metro/bus/tram stations just down the street, easy walking distance to places in mitte, and a grocery store right downstairs. And of course the building has a very neat design. Our only issues were in the bathroom as others had mentioned - we got some of the sewer smell and the shower can flood the bathroom if you're not careful. Overall a good stay.
---
DO. NOT. BOOK. HERE. This is not a luxury apt. The ad here is a SCAM. The bathroom fills the entire apt with the odor of a cesspool. The piping is not good. I stayed for 5 nights and 6 days and it never let up, even with windows open and i also bought a cheap spray to cover it up. Didn't work. The bathroom floods when you take a shower and its not designed as a watering hole. You will essentially be standing at the sink in 3 inch of water from a basic short shower trying to hold your breathe while you brush you teeth. If you get up in the middle of the night to use the bathroom, your feet again will be in that same water. Its impossible to get a dry floor unless you dedicate at least 20 mins to the job of brushing all of the water back into the shower area and wait for it to slowly drain. The drain is poorly designed. A simple fix to the bathroom flooding--install a bathroom shower door. It will at least contain the water. The owner of this apt is too cheap to do it. Speaking of cheap you will sleep on a sponge mattress top from Ikea, nothing else. No mattress. The bed frame is made of wood with a metal pole down the middle. You will feel all of the planks of wood and the metal pole. The pillows are large sacs with what looks like cotton balls as filling. Every other item in this apt is also cheap. No one lives here and that is fine, but it needed to be appointed in a comfortable way if you want to charge $145 per night. The curtains are transparent and your apt faces another building where people on their balcony can see right through to you. There are better more centered area's in Mitte also. I know this because I traveled with other people who were also in town for the Berlin Marathon and their airbnb's were closer to more restaurants. I was about 1 mile away. They also had mattresses and apt bathrooms that did not flood nor smelled of feces. Ive been an airbnb customer for about 5 years, stayed all over the world and this is the first time Ive requested any of my money back (the host did refund me $115 out of the $864 that I paid during my stay) and I will try to get this listing removed. I have pictures and video to back all of this up and wish i could post it here. Look elsewhere!!
---
We had a nice stay at Fabian's. Convenient location, close to the subway & transportation. The only issue was an occasional sewer smell in the apartment which might have been due to some construction next door. It went away pretty quickly though. Some matches or a lighter would have been nice to have in the flat to help get rid of the odor. The apartment is nice and new with a comfortable bed, perfect for one person or a couple. All in all a good stay.
---
We appreciated the convenient location near public transit and major sites in Berlin. The grocery store in the building and the washer in the apartment were handy. However, especially during the long days of a Berlin summer, those who are sensitive to light in the bedroom, may be awake much earlier than usual. Those who prefer a shower with a strong spray will find it difficult not to flood the bathroom.
---