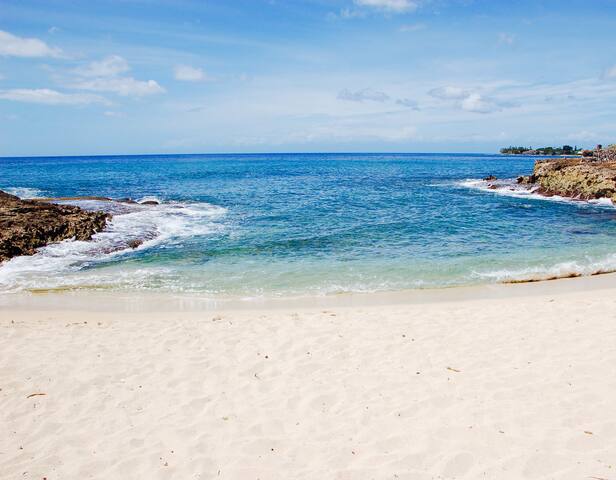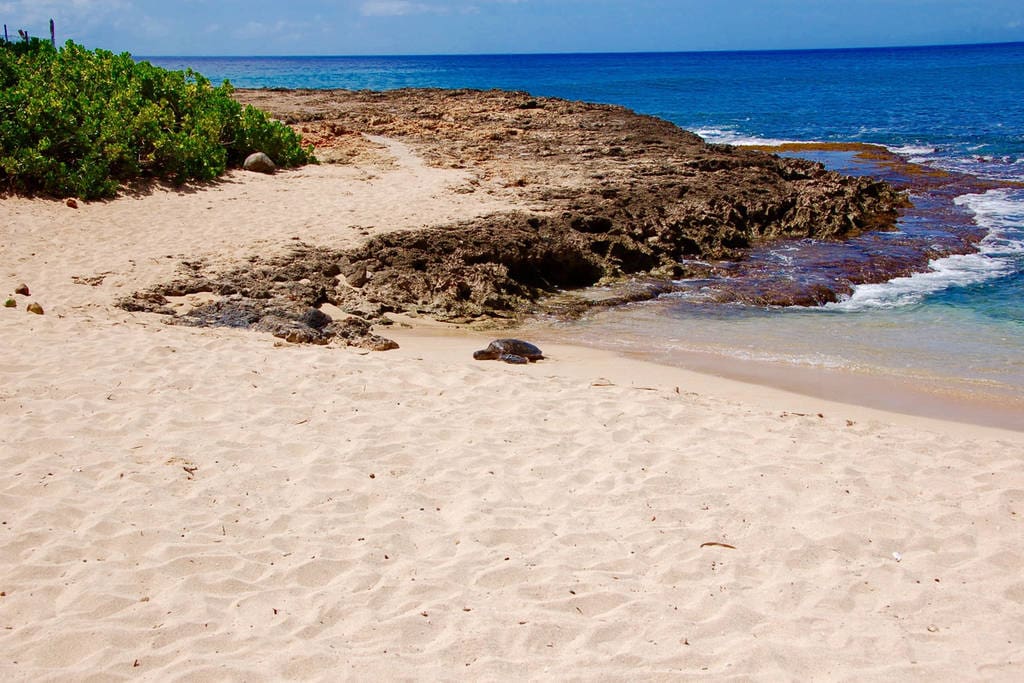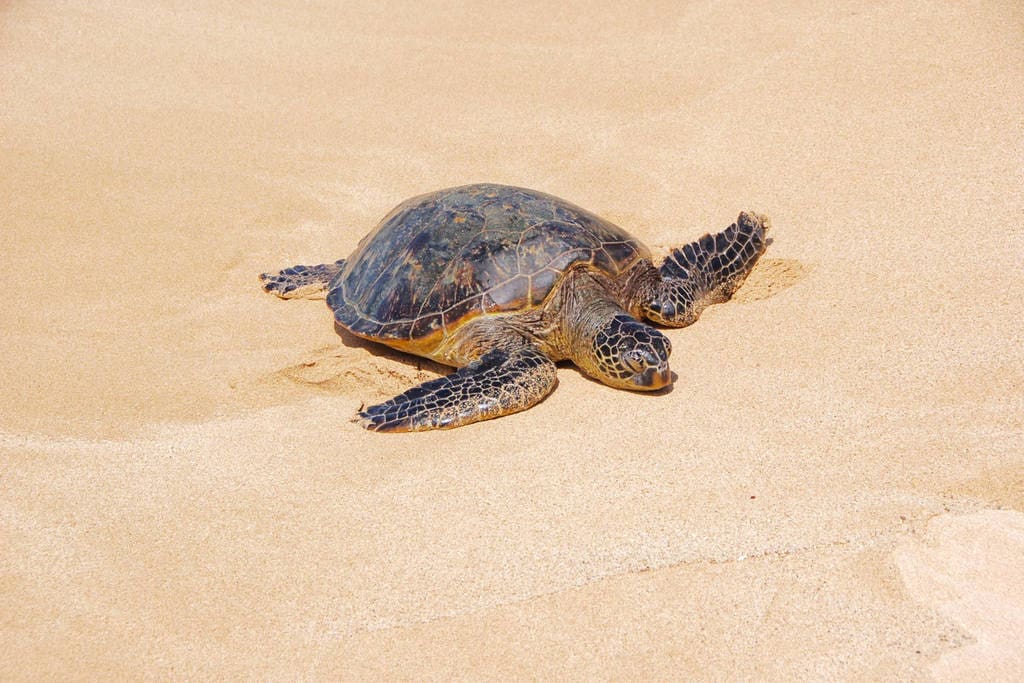 我们的家是几步之遥的几个美丽的海滩。我们岛的一边在清澈的太平洋上提供壮观的日落景观,并可欣赏到风景秀丽的山脉景色。宾馆位于海滩环路的前部。周围的海滩是美丽的,当海水平静的时候,浮潜是很好的,当波浪起来时,这里很适合冲浪。
Our home is within walking distance of several beautiful beaches. Our side of the island offers spectacular sunsets over clear pacific waters as well as views of the scenic mountain range. The guesthouse is on the front portion of a beach loop property. The surrounding beaches are beautiful and good for snorkeling when the water is calmer and great for surfing when the waves are up.
房客使用权限
该宾馆位于酒店的前部,包括一个前院,私人停车场,以及宾馆右侧边边的小围栏。
The guesthouse is on the front portion of the property which includes a front yard, private parking area, and the small fenced in side yard on the right side of the guest house .
与房客的互动
We are happy to provide tips on local customs and information of the surrounding areas.
其他注意事项
租屋协议............................................. .............................. 入住时间:客人可以在预订表格上指定的日期下午3:00之后领取财产(或更早在下午3:00之前完成清洁)......... 退房时间:退房时间是在预订中指定的出发日期上午10点............................... .................. 儿童:该物业不是"宝贝证明"。客人的孩子是客人的责任。幼儿不宜参与无监督的活动。 .................................................. ............................................. 禁止吸烟:租赁单位禁止任何形式的吸烟。违反"禁止吸烟"的规定是立即撤销而不退款的理由... 物业使用的限制:酒店的车棚和酒店后面的区域被视为一个单独的私人住宅的一部分。 否宠物:不允许携带宠物进入酒店。违反"禁止宠物"的规定是立即撤销的理由,不退款。 租户人数:该物业允许的最多居住人数是六(6)人。计算1岁以上的儿童。过度拥挤或虚假陈述是立即取消租赁和取消客人的理由,不退款。 聚会:客人未经出租人事先书面许可,不得举办超过八(八)位受邀访问的聚会/活动。 财产检查:设施内的任何问题或设施内的内容必须在24小时内报告。业主有权随时进入房屋,以进行必要的检查,维修或保养。 该物业没有为具有行动困难的个人提供坡道。 责任:客人对由他们或其受邀访客造成的所有丢失或损坏的物品以及与该物业有关的任何相关损害承担全部责任。由于客人的个人财产的损失,损坏或客人被邀请到客人的财产所有的个人财产,包括任何车辆,无论是否拥有,租赁或租赁,所有者不承担任何损失或损害。客人必须随时对设施和客人负全责,并且由客人或客人邀请的财产引起的任何和所有索赔,保持无害的拥有者。所有人对因肆意玩耍而造成的伤害或死亡或由客人(包括儿童)被邀请到酒店的访客作出的不良判断不承担责任。
Guest House Rental Agreement............................................................................
Check In: Guests may take possession of property after 3:00 PM on the date specified on the reservation form (or earlier if cleaning is completed prior to 3:00 PM).........
Check Out: Check Out time is 10:00 a.m. on the Departure Date specified in the reservation.................................................
Children: The property is not "baby proofed". Guest's children are the responsibility of the guests. Young children should not engage unsupervised activities. ...............................................................................................
No Smoking: Any form of smoking is prohibited inside the rental unit. Violation of the "No Smoking" stipulation is grounds for immediate removal without refund...
Restrictions on Property Use: The carport and areas behind the guest house are considered parts of a separate, private residence....
No Pets: No Pets are allowed on the property at any time. Violation of the "No Pets" stipulation is grounds for immediate removal without refund.
Number of Tenants: The maximum number of occupants allowed in the Property is six (6) people. Children over the age of 1 are counted. Overcrowding or misrepresentation is grounds for immediate cancellation of the lease and removal of guests without refund.
Gatherings: Guest agrees not to hold gatherings/events consisting of more than 8 (eight) invited visitors without the advance written permission of the lessor.
Property Inspections: Any problems within the facility or contents within the facility must be reported within 24 hours. Owners reserve the right to enter premises at any time for the purpose of effecting necessary inspections, repairs or maintenance.
The property is not equipped with ramps for individuals with mobility difficulties.
Liability: Guests takes full responsibility for all lost or broken items caused by them or their invited visitors and any associated damages to the Property. Owner is not responsible for any loss or damages whatsoever due to the loss, theft or damage to Guest's personal property or to personal property owned by visitors invited to property by guests including any vehicles whether owned, leased or rented. Guests take full responsibility for the facility and their guests at all times and by doing so hold harmless owner from any and all claims arising from guests or visitors invited to property by guests. Owner will not be responsible for any injury or death incurred from reckless play, or poor judgments made by the guests or visitors who had been invited to the property by guests, including children.
In keeping with Hawaii tradition and to prevent damage to the new oakwood floors, we request that our guests always remove footwear before entering the home. There is a slipper/shoe rack outside the front door. This tradition keeps the sand, dirt, gravel, etc. out. We also have an outside shower for guests to rinse off the sand after trips to the beach .
Quiet hours between 10:00 p.m. and 8:00 a.m on weekdays and 11:30 p.m and 8:00 a.m. on weekends.
Our Guest House Rental Agreement can be found under "more" in the "other things to note" in the listing's description section. By booking this property, guests are confirming that they agree to all conditions set forth in this rental agreement.
This was my first trip to Hawaii and I couldn't have asked for a better place to stay to experience the Hawaiian countryside. This house was perfect for our week on the west side. Michael was a really gracious host and was available to answer any questions we had. The house was fully equipped with everything needed from cookware in the kitchen to soaps in the bathroom, and even detergent for the laundry washer outside! The location was perfect -- literally a few steps away from a beautiful small beach that frequently had turtles visiting, and less than a 10-minute drive to the supermarket and nearby restaurants (not to mention the beach is literally everywhere since the house is located along the coast). Everything was clean and spotless when we arrived, and I feel that the no shoes in the house rule (which we appreciated) helps to preserve the cleanliness. I wouldn't hesitate to recommend Michael's place!
---
We love the sounds of the birds and roosters in the morning as well as the small beach a few doors down complete with a resident turtle made it worthwhile. Michael is a great host with great communication and he also gave us some well needed advise. We had a really nice suprise of fresh mangos in the fridge from his tree on the property. If you like a quiet place away from the busy Honolulu, you will like this neighborhood.
---
Michael was a great host. Our flight delayed 4 hours and we didn't arrive until 9pm. He waited for us to arrive and welcomed us with soothing Hawaiian music playing and mangoes he picked from his yard. Mangoes were delicious!!! He was fast at responding to any questions I had. Loved waking up to the beautiful mountain view and the short walk to a private beach. We saw turtles resting and swimming up to shore. It was beautiful, relaxing and quiet. I would book this place again!
---
Quiet, private, clean place. You will love it if you are looking for a slow-life Hawaiian getaway. You will wake up to birds and roosters making noise, which is very peaceful. A short walk to a small beach, which is very clean, quiet and beautiful. FYI: 1) You will need to drive to everywhere else other than the beach. 2) You will need to manually unlock a combination lock in order to get through the gate. Can be a pain on a rainy day. 3) There is no washer/drier at the place. There is a laundry facility not too far from the place but the machines were broken. Michael did provide lots of towels and linens, including beach towels. 4) Michael was reachable and available before and during the stay but he stopped responding to my texts when we contacted him re: items we may have left at his place.
As is my habit of deleting guest phone numbers from my phone after guests depart, I deleted all of the previous texts, before receiving the second text to which I replied. I only keep personal contacts in my phone. The Airbnb site is used for guests / business. And speaking of, as our house is a non-smoking home, the " battery" candle that you folks attempted to light was against house rules, as well as a fire hazard. And the smoke detector which someone removed from the ceiling in the kitchen was something that I should have been contacted about. As well as the ironing board which mysteriously has a broken leg that I had not noticed before.
---
It is a nice two-bedroom home in a very nice location: literally 1 minute away from a small, but pretty Aki's beach, and 10 minute walk away from two excellent swimming and snorkeling beaches. And if you need more, it is 20 minutes away from Electric Beach to the south, and 15 minutes away from Yokohama Bay to the north (both are A+ snorkeling locations with clear water, interesting underwater terrain, and abundance of sea life). West shore of O'ahu is a real hidden gem. If you prefer hikes to snorkeling, there is a number of trails around here that are unique to O'ahu, from 10 minutes walk to 15 minutes drive away. The house itself has a new kitchen with a stove, a microwave and a coffee machine. The bedrooms have separate A/C units. There was no dryer, so we had to dry our swimsuits on a clothes line - which is not a problem considering the weather. You will need at least two sets of swimsuits though. The area is very rural, and you can hear birds, roosters and dogs at night - very peaceful and village-like (well, it is a village). The neighbors can be noisy, but A/C provides an excellent white noise generation capabilities. The host is very nice and helpful, and lives next door in case you need him. Overall, we really enjoyed our stay - we were looking for a peaceful experience away from Waikiki and its crowds, and we have got what we were looking for, and more. We will definitely consider staying here again!
---