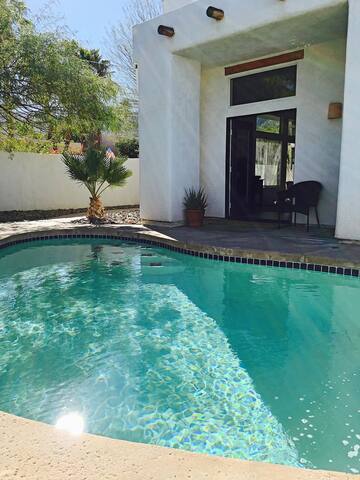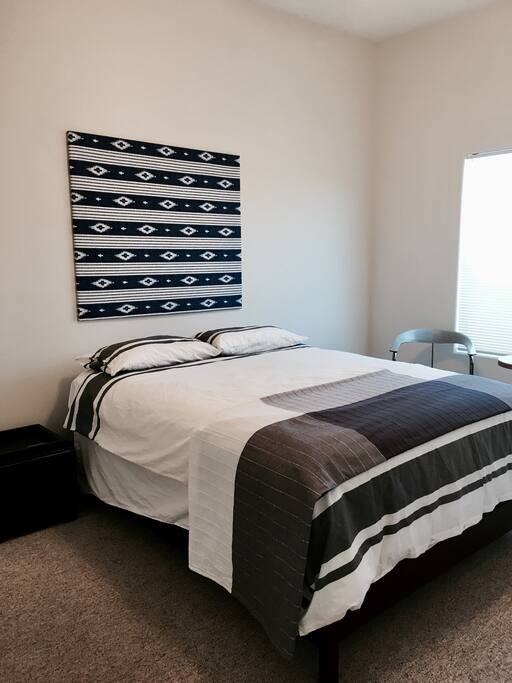 STAGECOACH! 1 Private Room with En-Suite Bathroom
Desert Bliss! A room in our Santa Fe-style home in the La Quinta Cove.
Our guest room has a Queen-sized bed and a double closet. The bedroom also has an En-Suite full bathroom.
Coachella & Stage Coach are only about a 10 minute drive away!
We are also close to Old Town La Quinta, hiking trails, dining, shopping, Movie Theater, tennis, golf etc.
---
We stayed two nights at Keith and Steve's lovely house. It is beautifully decorated, with a very comfortable bed, and spacious ensuite. The whole house was so clean and well organised. They were also the perfect hosts...friendly, helpful and also very respectful of our privacy. I highly recommend their place.
---
This was by far one of my favorite Airbnb experiences. Keith and Steven were the absolute best & I'll be counting the days before we return to their beautiful serene home tucked in the foothills of La Quinta. Being in their back yard by the pool felt a lot like being in the Mediterranean. So peaceful, quite, clean & tastefully decorated. The best part by far, however, were Keith and Steven. They are wonderful, lovely people who really made our stay as pleasant as possible. We had plenty of privacy but they were also a blast to hang out with. This might be their first review but take it from a seasoned Airbnb-er, their home is more than worth it. They also have a beautiful dog named Lola who was just a true pleasure to be around (and that's coming from someone who really isn't a dog person). I would more than highly recommend staying with Keith and Steven!
---