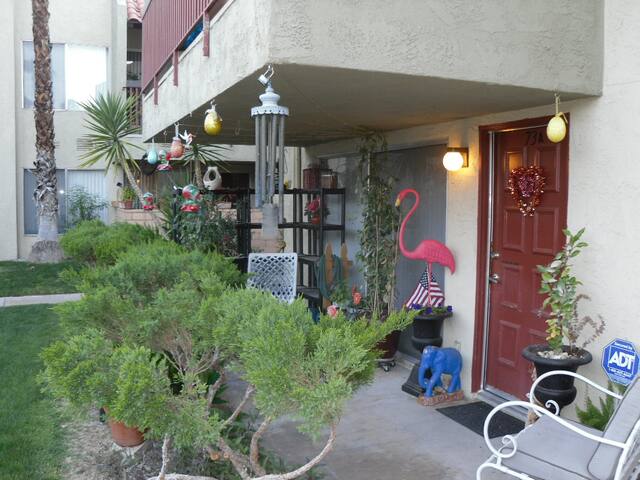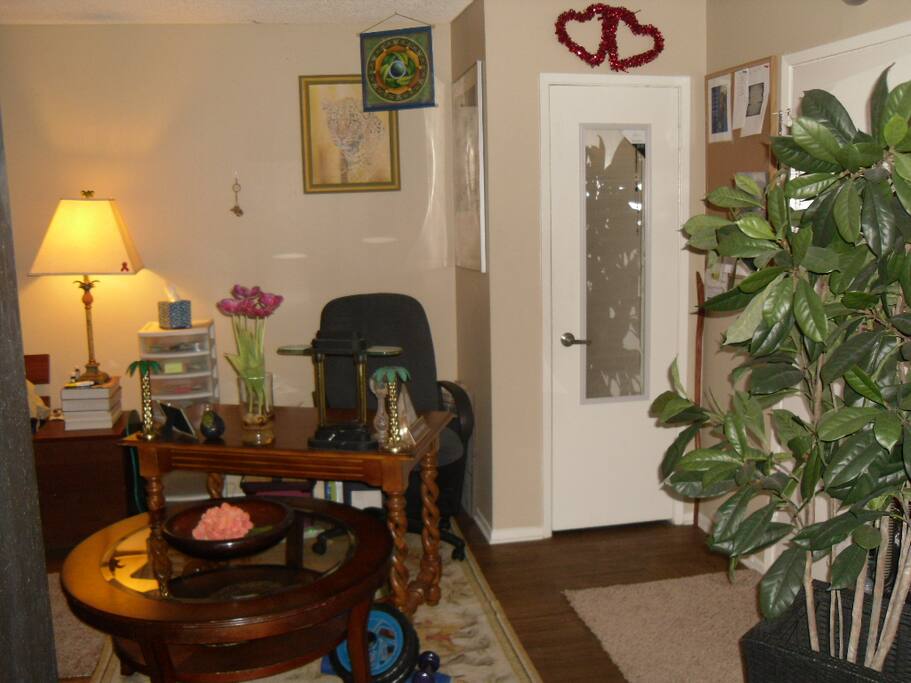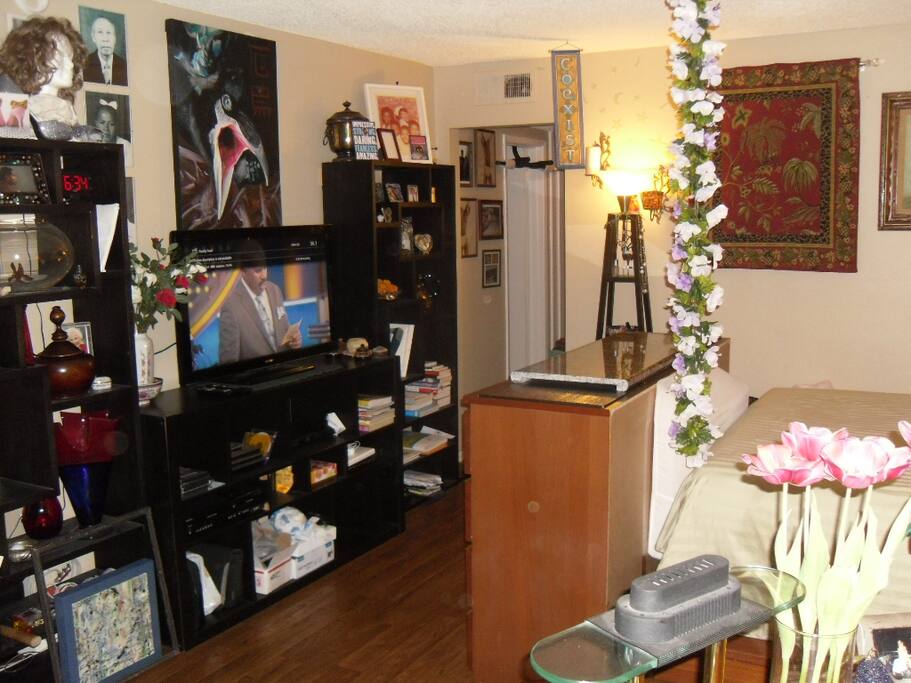 I have a comfortable, cozy ground floor studio apt two blocks from PSP airport...I'm blocks from downtown, with restaurants, movies, galleries, shopping and nightlife...Public transportation minutes from my studio...Great for singles, couples or business travelers...The perfect getaway place....
---
We had originally booked for the 27th-1st but, due to Patrick's lease ending we had to be out on the 30th. Not a big deal he refunded our money for the night we missed. However; the problem was the night before on 29th he told us we needed to be out by 9am. We had originally agreed on noon checkout. Then the night before he tells us to be out by 9am. That kind of messed up our plans and put us in a rush. Neighbors were also very loud! At 3am the first night I was woken because someone was banging very loudly in the wall above us. Also, this apartment was in a gated community that we were not given a key to. I had to unlatch the gate from the inside by throwing my bra over the fence and pulling that handle. Patrick was a decent host, he added a lot of stress to the trip that could have been avoided with proper planning on his end.
---
We loved Patrick's place. We went to Palm Springs for a quick weekend getaway. The apartment was perfect for me and my girlfriend. Close to the center of the city (we used Uber). We even found a zucchini/carrot cake hand made by Patrick for us. I'd definitely stay again in his studio apartment.
---
It felt like we were staying at a friend's house. Patrick's studio apartment was welcoming, homey, and clean. We felt comfortable right away. Parking was on the street but it felt safe and there was plenty of it right by the entrance. He warned us that the TV reception wasn't strong, but the internet worked fine for our laptops. It was nice to have the option of a kitchen to use. All in all, top marks.
---
Such a wonderful place. Convenient street parking. Host was very quick to reach out and responsive, texting me the weather before I arrived. Check in and out were flawless. The host left out breakfast breads for me. Imagine if you were having family stay over at your house, what would you do for them. That is how I felt as a guest.
---
My girlfriend and I greatly appreciate Patrick's hospitality. His studio apartment had all the amenities we needed and then some. His instructions to get into his place were exact to a T. Our stay was pleasant, about 1.5 mile drive from Downtown Palm Springs. Location was perfect, the place was very well organized. It was cozy, it felt like home. Patrick made sure we arrived to his place OK, and even left a delicious homemade red velvet cake. When we decide to come back to Palm Springs, we will keep his place in mind.
---
Haitian-American male...and I'm Fun, Fun, Fun...with an alter-ego of Miss Patty Cakes...I love to cook, write and travel...and love hosting people...