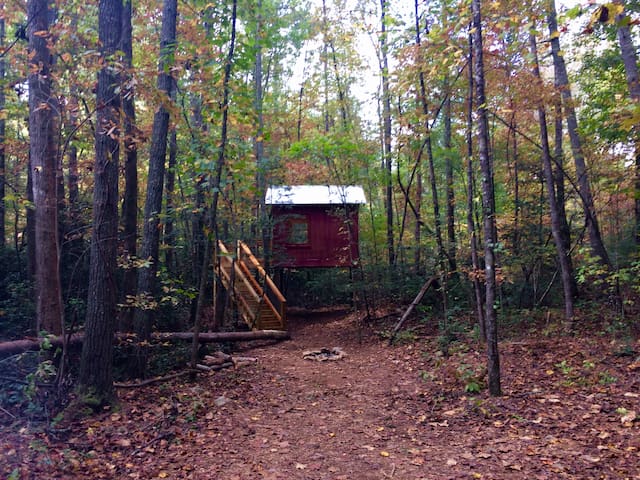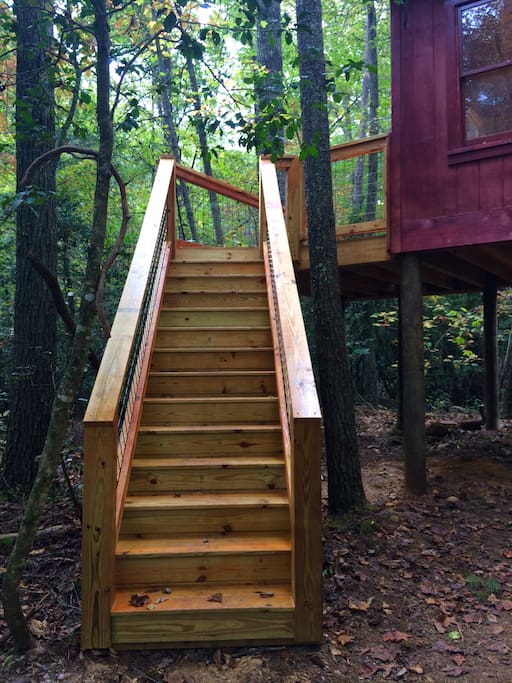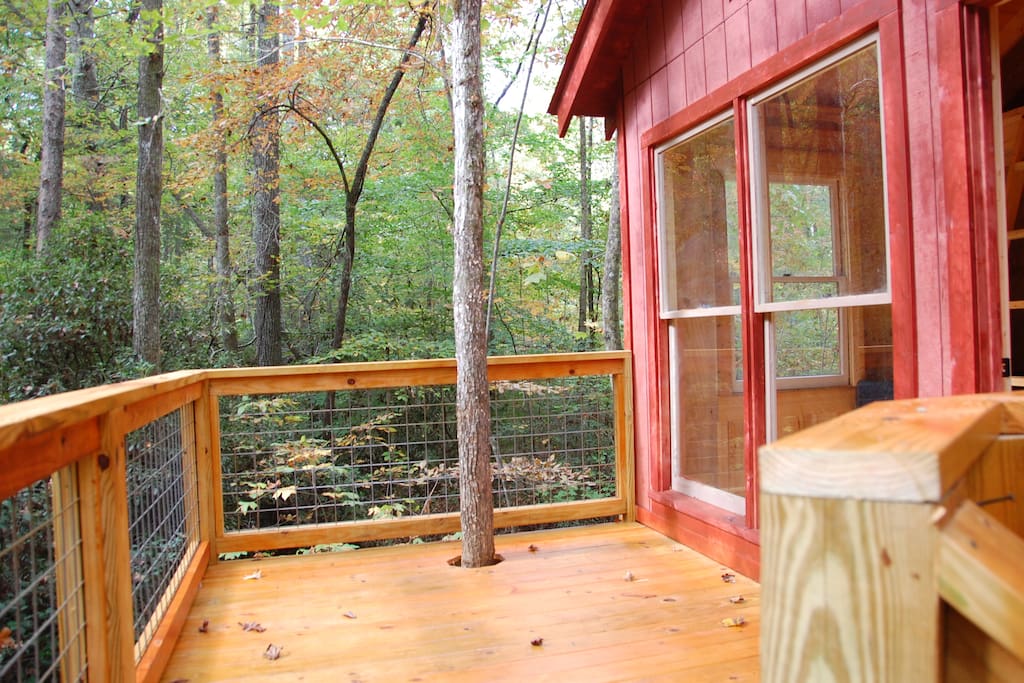 This treehouse is one of a kind and made out of recycled materials! It is a secluded place to relax and be completely surrounded by nature. There is no water or electricity and located about a 1/2 mile from our check-in office/parking. Cars are not allowed at the camping sites, and parking is available at the main office. You can either rent an authorized vehicle or we will provide transportation only once at check in and once at check out.
---
We love Josh and his treehouse. If you're looking for a fun adventure that's close to amenities, you can't go wrong here. Josh and his staff are readily available via email and phone. In addition, you'll find all the written directions/information you need ready for you upon arrival. We always rent a mule, which our boys think is one of the best things ever. The treehouse itself is private and incredibly comfortable. You can enjoy exploring the property, book a zip line tour, or head into Helen. We have every intention of making this a regular get-away for our family.
---
The tree house was amazing! We have a 5 year old and 3 year old and we all loved it. The House was perfect, close to a little creek, close to the outhouse and plenty of shade. The mule was key and we all had fun with that. We took it around the village and into town. So fun! Josh and the staff were so nice and laid back. All of us did the 'baby zip line" and loved it. Really can't say enough nice things about everyone and everything there. We also visited the winery and the pizza place on the village the grounds and both were excellent. We travel quite a bit and have been to Helen many times, but this was such an unexpectedly delightful trip.
---
Josh is the General Manager of Nacoochee Adventures, where all the lodging is located! He is happily married to his wife, Meg, and together they have one daughter, Lily and a son, Benjamin. He is usually accompanied at work with his dog, Dolly. Josh heads up all the adventures for people to experience in the Nacoochee Village. Be sure to check out all the things that are offered--including ziplining, ATV tours, and wine tasting to name a few!