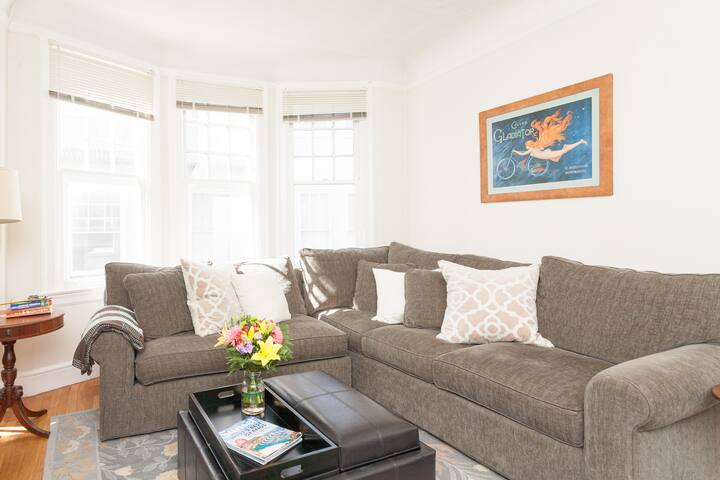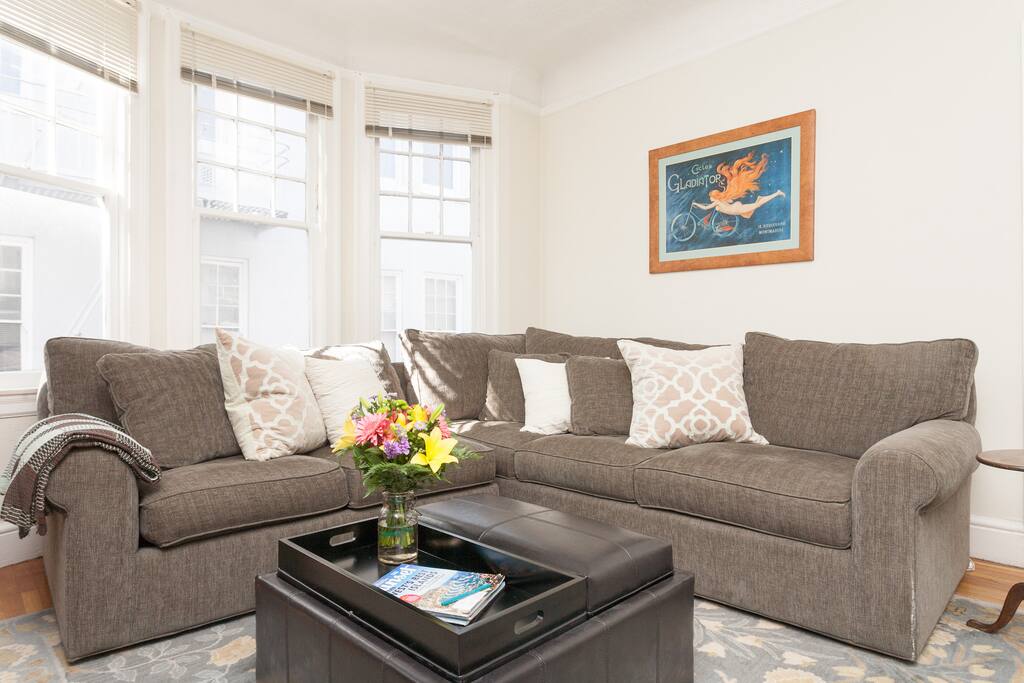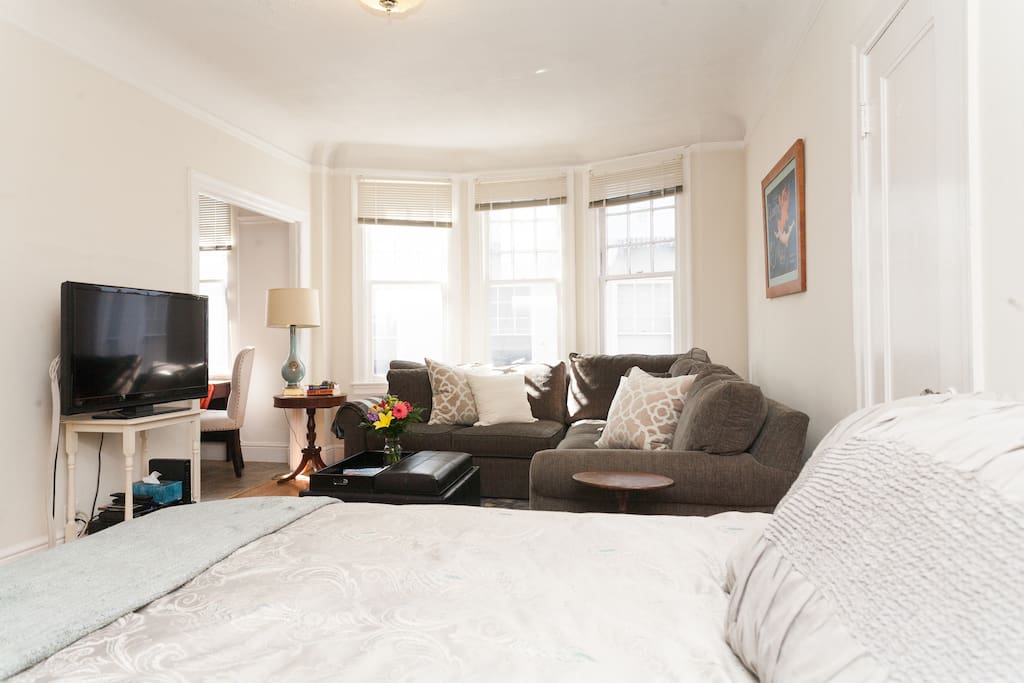 Charming Studio- LOW monthly rates!
This spacious studio gem in the heart of SF is close to bars, shopping and great dining options. You will be centrally located to the whole city by foot and/or public transportation. Available for $4200/month- fantastic deal for monthly!
---
Skye was an excellent host who got back to our questions very quickly, both before and after booking. The flat itself was in good enough condition and it was very kind of the host to leave some goodies to welcome us. However, it is very unfortunate that the mattress is the most creakiest ever and with two of us sharing the bed we did not sleep well. Also, while a very short distance from anywhere you might want to get to, the flat was in a not so great area itself, meaning we were kept awake at night by random shouting and sirens, literally every hour. Maybe this was because it was Superbowl weekend, so I don't want to be too harsh here, but adding the creaky mattress to the sirens meant we rarely slept well.
---
Skye was super helpful and was able to buzz me in even though she wasn't physically there. She helped me through my inability to work a buzzer and an elevator; I was probably super annoying with some of my questions! The place was super cute and clean; folks in the building were respectful and quiet. The neighborhood was a tad noisy, but I still slept through it all, and I never sleep :). And even though I've heard things about the tenderloin, I felt totally fine the whole time. I'd totally stay here again.
---