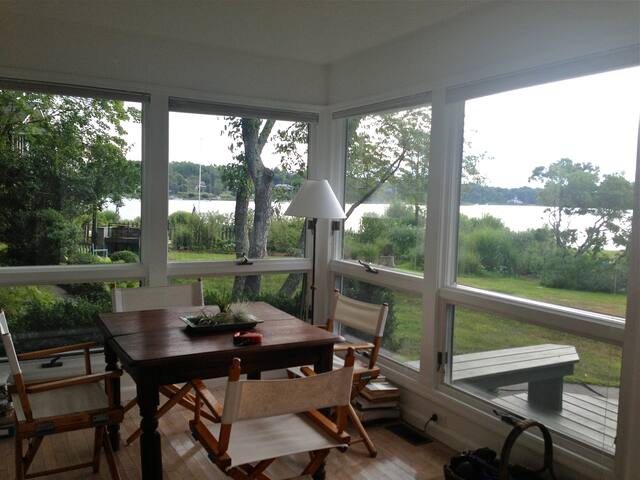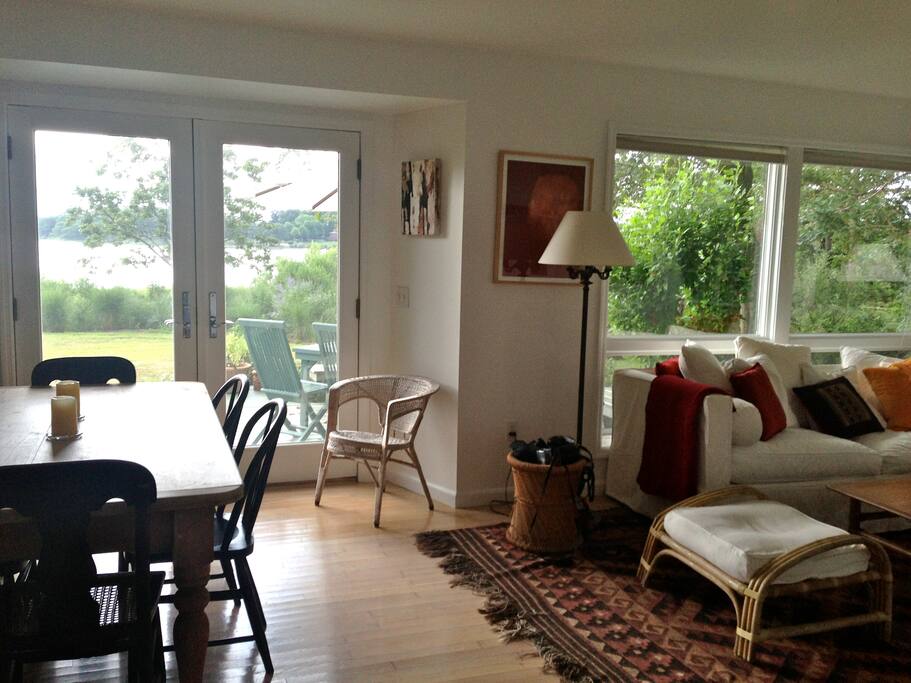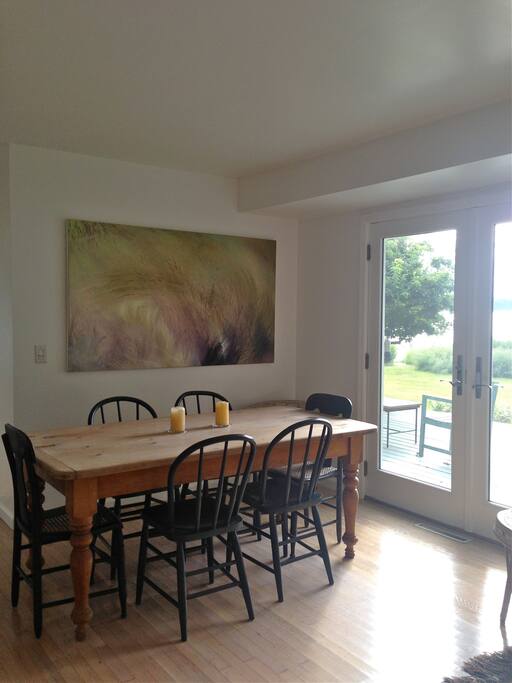 The home is beautiful. Huge yard with a view onto the water. Big deck with lots of sating nooks. Well appointed kitchen. The only thing to be aware of is that there are no curtains in the bedrooms. It is very secluded so privacy is not an issue - just bring a sleeping mask if you do not like to get up with the sun!
---
Gorgeous house with some funky decor. The garden is sumptuous and beautiful--a real surprise. Landscaping beautifully frames a picturesque view of the bay. No gas grill, but the Argentinian-style grill adds a nice element of authenticity. Great, great stay. I would look forward to returning.
---
We stayed for over two weeks and loved it. Location was perfect, house was beautiful and clean. Views from the house were even better than photos. House layout was perfect, bedrooms and bathrooms were spacious..upstairs master suite was lovely with water views. Lucille was super helpful in coordinating everything. We definitely plan on renting here again if they will have us!
---
I am an artist living in NYC and Sag Harbor NY
I am crazy about the city but need to get away frequently