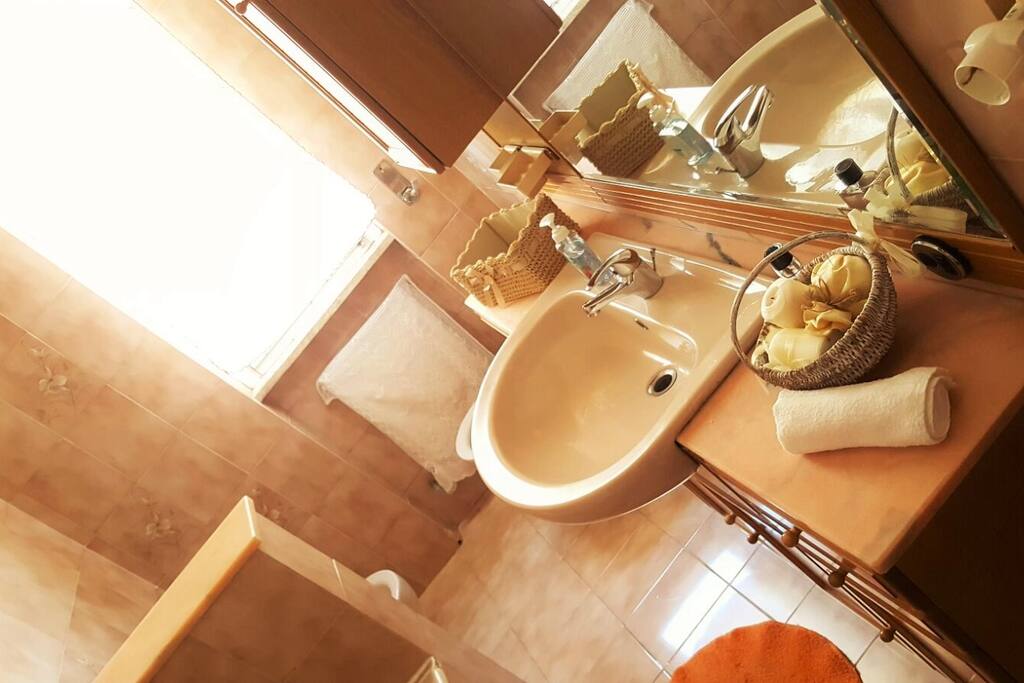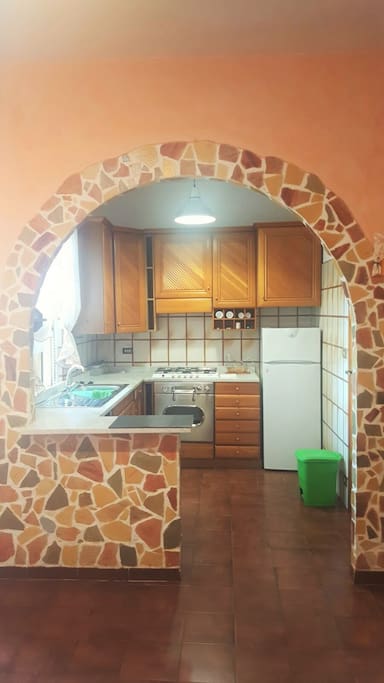 Our apartment is close to a pharmacy, supermarkets, bars, pizzerias, local Italian typical restaurants, a cinema and shops. Also is close to one of the most famous Etruscan historical cities (Unesco). A bus stop is at 50 mt (Rome-Civitavecchia directions) or connection to the train (Rome-Pisa). A highway (Rome-Civitavecchia) is also available and you can reach Rome in 30 min. by car. Beaches are available at 4 km and the beautiful Braciano lake at 15 km. We are sure you will enjoy your stay.
Cerveteri is a famous Etrusca historical cities (Unesco).
---
We stayed at this place for 12 days and should say that we liked the apartments on the whole and the situation of the house in the city. But the apartment wasn't tidy upon the arrival – I won't give 50 euro for such a cleaning! There was a lot of animal's hairs on the floor and in the beds… The water pressure was awful! It was a kind of challenge to wash kids and ourselves in the evening … There was no toilet seat… The washing machine seems to be so old that we found some spots on the clothes after washing… The pillows on the beds were uncomfortable as well as the sofa in the living-room. The roll-curtain in the living-room wasn't working so it was hard to sleep there in the early morning. As the hosts were travelling during our staying we communicated with their representative Alejandro but his English was poor so he could speak just a little. We liked the place where the apartments were situated. It was also very comfortable to use the garage space for parking the car. The balcony was also very nice. So if you expect more tidiness in the apartment and more attention and care of the guests from the side of hosts we won't recommend this place.
---
A very spacious, clean apartment with a balcony big enough for the whole family to eat together. Shops, gelateria, a couple of pizza places, etc. close by. The pretty historic centre of the town is about a km away, the train station and beach about 4-5km and you really need a car to access them, but once you get there, there are good public and private beaches, and a frequent train link to Rome. The apartment is ok for dogs, there's no garden but a patch of grass outside, and there is actually a fab dedicated dog beach, called BauBeach, about 20 km away, in Maccarese.
---
The apartment was bigger than expected and is in a lovely neighborhood. A huge balcony invites you to linger and there's a 24/7 store around with everything you could possibly need. Must check out: 'La Contrada' - Ristorante. They serve amazing italian food and wine. (And only 20meters away) Bus stops are plenty around and the nights are quiet and relaxing. Definitely worth a visit!
---
语言:
English、Español、Français、Italiano