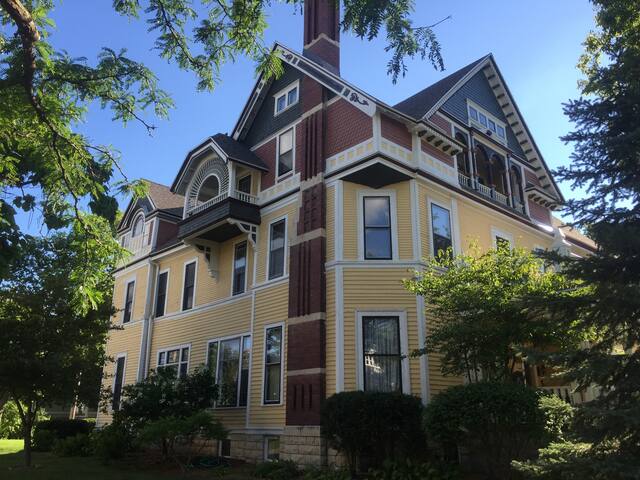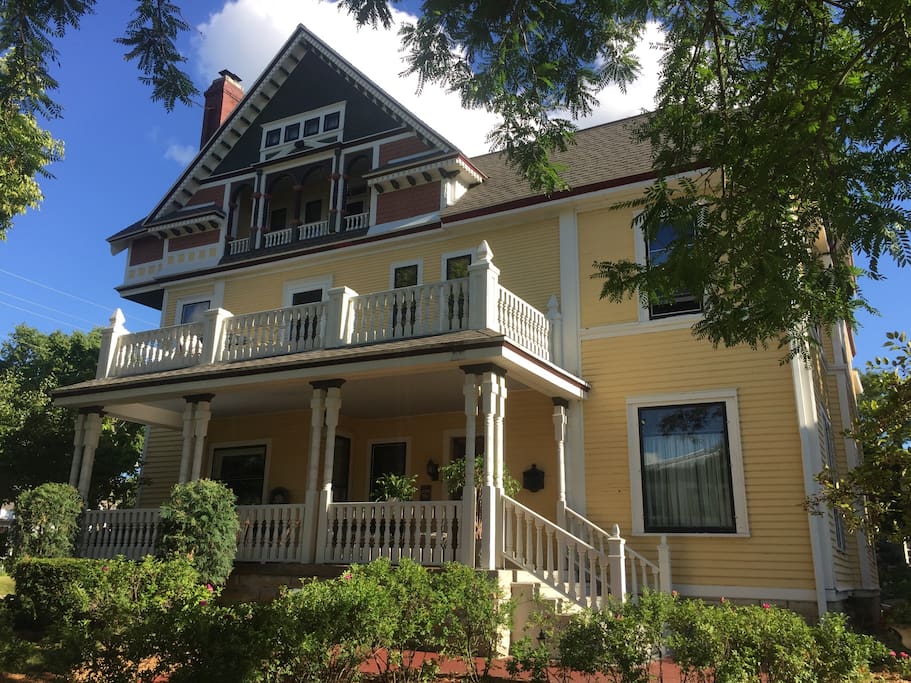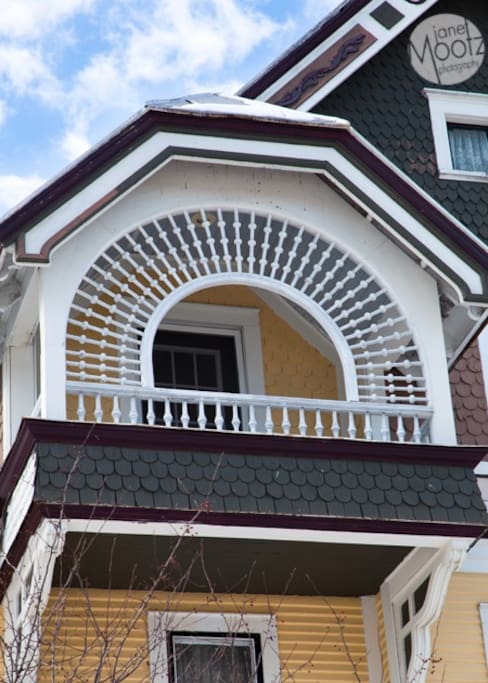 3rd Floor Ballroom in Multi-award winning B&B!
Welcome to the Bentley-Wheeler Bed and Breakfast in La Crosse; La Crosse's only multi-historic award winning Bed & Breakfast! We are located in La Crosse, WI in two refurbished and finely detailed historic homes.
This listing is for the BALLROOM-$175.00 (third floor of the home, 2,500 sq. ft)
---
---
---
---
Bentley-Wheeler Policies
1. The Bentley-Wheeler requires that if cancellation is necessary, you do so on the following scale: Cancellation 1 week prior for full refund; cancellation between 6 and 3 days prior for half refund; cancellation 2 days = no refund.
2. Check-in is at 3:00 p.m. Check-out is at 11:00 a.m. Please check with us for flexibility.
3. A valid credit or debit card (VISA or MASTERCARD) must be presented at check-in; you may pay with cash upon check-out.
4. The Bentley-Wheeler is entirely non-smoking.
5. While we appreciate that you may wish to have additional friends/family join you at the Bentley-Wheeler, please understand that the home is family owned and occupied. Please refrain from bringing non-paying guests into the Bentley-Wheeler. Please note: We have had several major violations of this policy, particularly at the Guest House. Violations will result in an additional event fee (event fees are posted on our website at: EVENTS LINK, or by clicking the events tab above). As always, there are exceptions that can be made, but never without checking with us prior.
6. Parking: For guests of the GUEST HOUSE, you will find a parking pad immediately behind the GUEST HOUSE. The parking pad can accommodate up to three (3) vehicles. Please do not use the parking area immediately next to the Guest House...this is the parking area of our neighbors. For guests in the BALLROOM and GUEST SUITE, you will find parking in the back of the main house in the horseshoe driveway. Please park where you can find space, allowing for movement of family members and other guests of the Bentley-Wheeler.
7. Pets are not allowed.
8. OUTDOOR SIGNAGE: Please do not look for outdoor signage at the Bentley-Wheeler. Our guests enjoy the neighborhood feel that signage can sometimes compromise. Additionally, signage welcomes the occasional 3:00 a.m. doorbell of someone requesting a room; none of our guests appreciate that.
---
---
---
---
Jay & I have been partnered for 22 years, and love restoring historic and blighted homes. We also enjoying sharing these homes with people that have an interest. Jay is a genius at guest relations, and you'll feel like you've known him your whole life. :)

We are both well-traveled, and can share everything we know about this community that we both love so much.