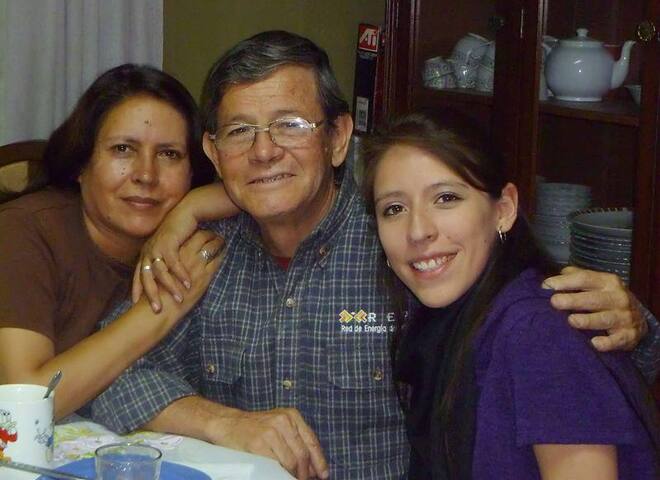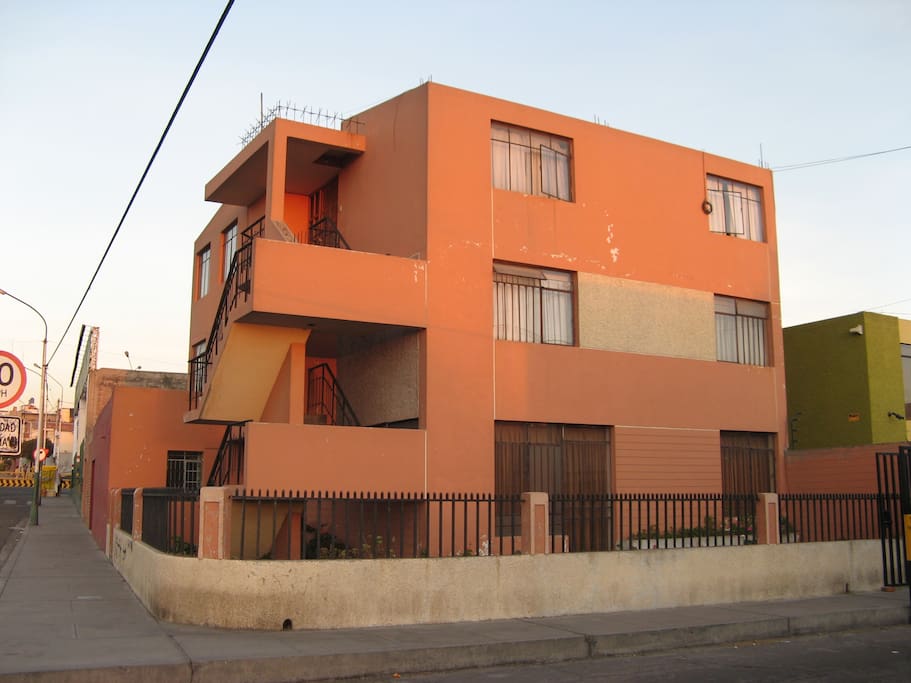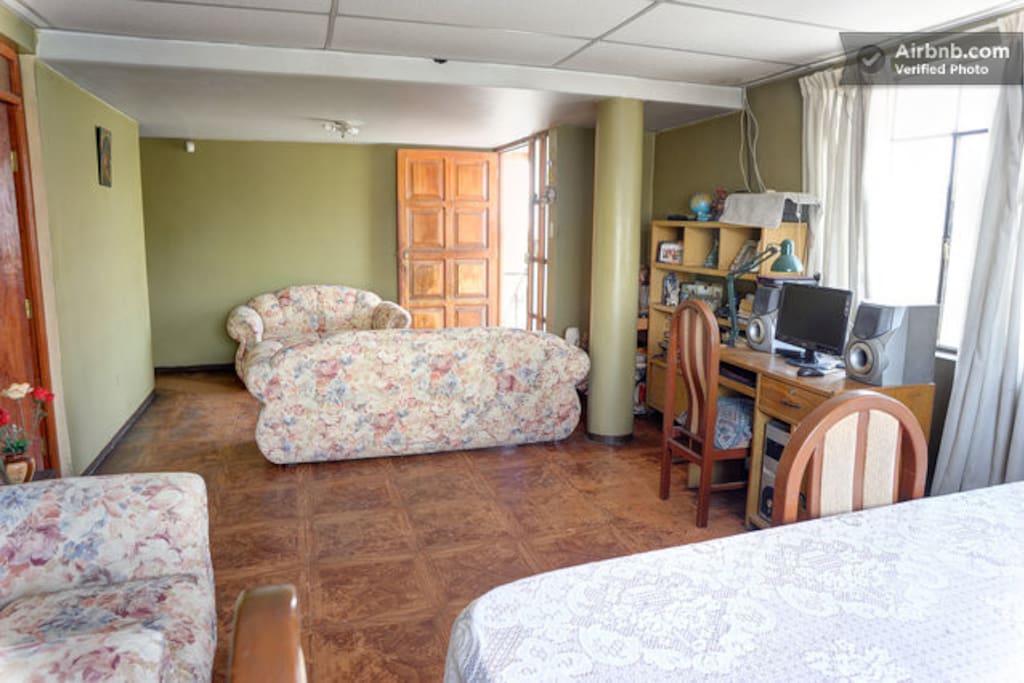 房源
We are Adela and Manuel:
Manuel is 66 years old, retired, and I have 57 years, we are almost all day at home. We have five years of experience hosting tourists.
We have two children, but do not live with us. We are very quiet people, we like to chat with friends, watch movies, play sports. We love having housed, share our culture, as is the food and that people feel at ease, as in your own home. Accommodation includes burglar alarm and keys for each room.
We have hot water 24 hours a day. There are also filter water to drink. There washing machine to wash your clothes-housed. You can use the kitchen to prepare food. From our house you can see the city with a great view of the three volcanoes, Misti, Chachani y Pichupichu.
If the room indicates "busy" we have three ads where you can book. The room size is 9 square meters.
It is possible to provide dinner for a fee of $ 3.00.
We help to stay orienting on what you need. Very near the house there are shops, restaurants, cinemas and shopping center.
Arequipa is a beautiful city with a beautiful and sunny weather most of the year, the climate is dry and mild, sunny day and cold at night, with an average temperature of 20 ° C.
There are many tourist spots in the city, and other cities as the Colca Canyon. The people are very welcoming to tourists. The property is located in the city center, a few blocks from the Plaza de Armas.
The Cottage Residential neighborhood is Cabaña María. You can walk to the main square in 20 minutes. If you want you can also go by bus or taxi (the fee of taxi is 5 soles). Public transport is 50 meters away from the house.
We wait for you!

---
Somos Adela y Manuel:
Manuel tiene 67 años, jubilado, y yo tengo 58 años, estamos casi todo el día en casa. Tenemos 6 años de experiencia alojando turistas.
Tenemos dos hijos, pero no viven con nosotros. Somos personas tranquilas, nos gusta conversar con amigos, ver películas y hacer deporte. Estamos encantados de tener alojados, compartir nuestras culturas, como la comida y que la gente se sienta como en su propia casa. El alojamiento incluye alarma contra robos y llaves para cada cuarto.
Tenemos agua caliente para bañarse las 24 horas del día. Hay también filtro de agua para beber. Se puede usar la máquina de lavar la ropa. Usted puede usar la cocina para preparar sus alimentos.
Desde nuestra casa puede ver la ciudad con una gran vista de los tres volcanes, Misti, Chachani y Pichupichu. Si el anuncio indica "ocupado", tenemos tres avisos más para que pueda hacer la reserva. El tamaño del cuarto es 12 metros cuadrados.
Es posible preparar la cena por un precio de $3 dólares. Ayudamos al huésped orientándolo en lo que necesita. Muy cerca de la casa hay tiendas, restaurantes, cinema y centro comercial.
Arequipa es una ciudad bella con un clima hermoso con sol todo el año, el clima es seco y cálido, en la noche hace algo de frío, con una temperatura promedio de 20 grados C.
Hay muchos sitios turísticos en la ciudad y otras ciudades como el Cañón del Colca. La gente es muy amable con los turistas. La casa está localizada en el centro de la ciudad a muy pocas cuadras de la Plaza de Armas.
La localización de la casa es en Urbanización Cabaña María. Puede ir caminando a la plaza principal en 20 minutos. También puede tomar un bus o taxi (la tarifa del taxi es de 5 soles). El transporte público está a 50 metros de la casa.
Los esperamos!!

语言:
English、Español