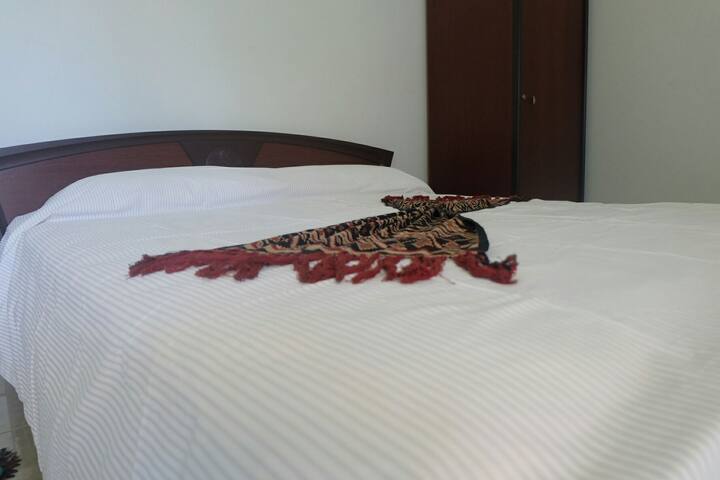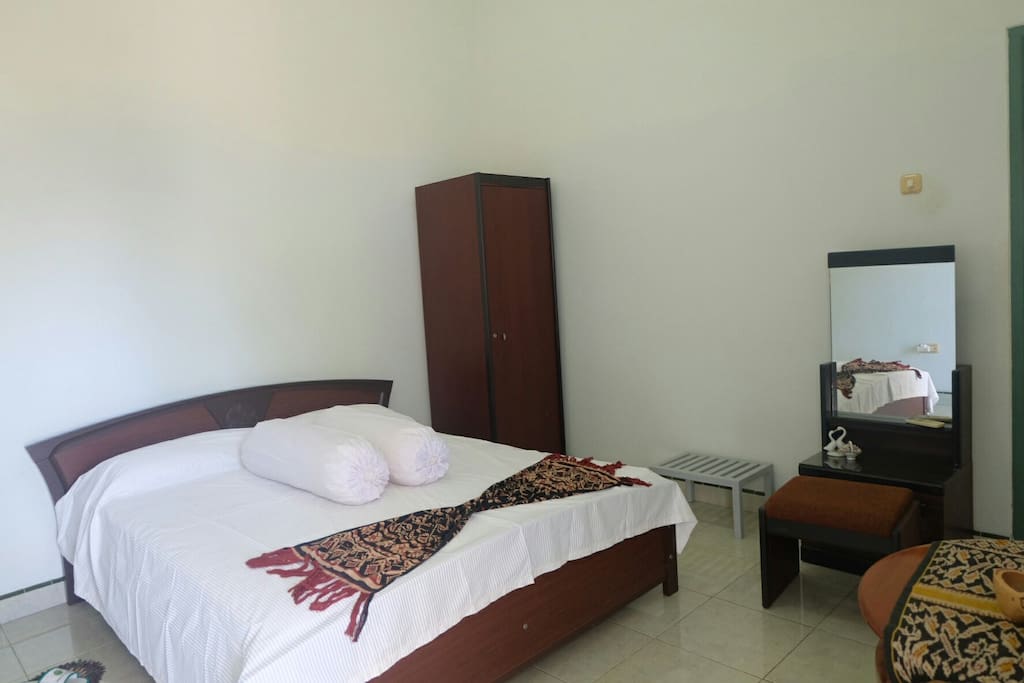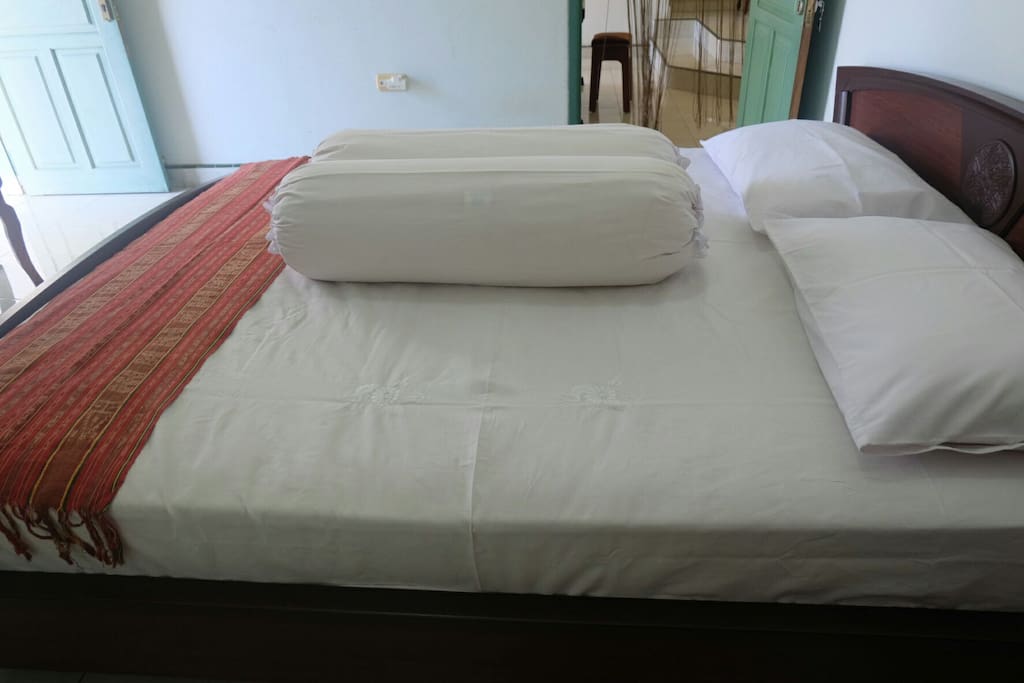 Our cool and comfortable room in the house will welcome you and make you feel like home while you're travelling. Enjoy the hospitality.
房源
This is a house of a lovely retired couple (my parents). If you're travelling and maybe also working, we'd love to you staying here and feel just like home.
So, we offer you a comfortable private room equipped with Queen size bed and own bathroom in the house. Beside, you can enjoy our garden full of shades, vegetables and fruits (depends on the season) to revive from your travels.
房客使用权限
Guest can access the facility like air conditioner, breakfast, and snack. You will share the living room, cable TV, dining room, kitchen, garden, and parking with us.
与房客的互动
We love to share, chat and listen to the guest. Exchange experience and stories is what we love to do. We love to cook and bake, and we love to share the food too.
其他注意事项
The host (husband) is vegetarian and we are an Adventist family, so we keep Sabbath from friday sundown until Saturday sundown. We love to pray together everyday (guest can join or not). Wife love to cook and bake. You can enjoy the food while you are staying here.
---
---
---
Keep the room and bathroom clean.
Smoking is not allowed.
No alcohol.
Pets is not allowed.
---
---
---
Mr Theo & Mrs Lily is a very kind and heartfull couple. Their houses are very beautiful, guest rooms can enter from the garden side and the living room, and the toilet and shower are also in the room. The height of the ceiling is about 5 m and you can enjoy a very rich life. She is having a Warung with a garage. You can eat lunch and snacks. All the dishes that she makes are delicious, especially the sherbet made with fruit which can not be eaten in Japan. Their house is a bit far from the center of the town, you can not do shopping or walk around the city easily. But, Mr Theo took us to the town when I had time. We were able to buy gifts for Japanese friends on the market.
---
I was the first visitor to Theo and Lily's BnB, who it seems until now have used their extra room for personal visitors, so are quite accustomed to having guests. They live in a spacious, airy Indonesian-style home in the middle of their vegetable and fruit garden somewhat on the edge of town. Although being the provincial capital and also quite attractive, Kupang is somewhat off the beaten path and tourism infrastructure (especially for non-Indonesians) is weak, so it is almost necessary to stay in a BnB like this with very helpful owners who are attentive to your needs (I doubt if the best hotels in town could be so helpful!). In my case, this meant driving me to wherever I needed to go, and even a little sightseeing (I stayed during heavy rain season, so motorcycle rental was not an option), including helping me get to a hard-to-find location I had business with. I learned that the people of Kupang are in general extremely hospitable but perhaps Theo and Lily are exceptionally so. Theo is vegetarian while Lily is not, so each meal you share with them you will always have a choice. Theo still works, while Lily designs hats (women's and men's) using traditional Timorese textiles at home. If you don't speak Bahasa Indonesia at all, communication will be slow, with their daughter facilitating via smart phone. Even if you know just a little Bahasa however (like me), you will have great fun communicating (Lily is especially effusive and a great communicator!). I only stayed two nights, and in the rain at that, but they made me feel very much at home and they will likely do the same for you. Your room is simple with a very spacious bathroom attached. However, the shower is cold water only (quite bearable in the tropical climate), so if you insist on hot shower, you should inquire first. If this is your first visit to Kupang or NTT, they will make sure it won't be your last!
---