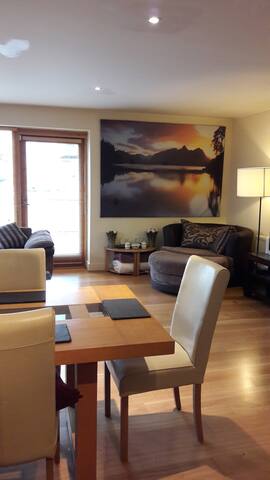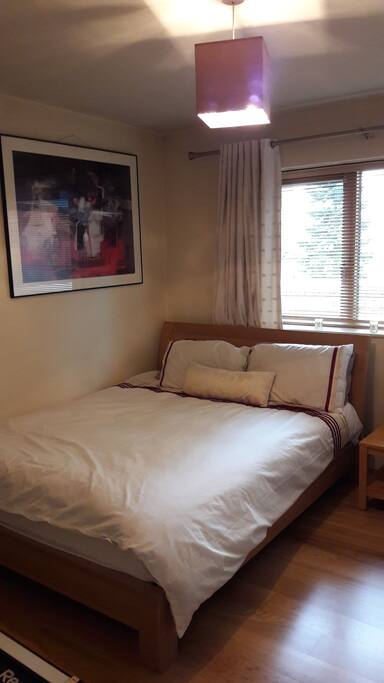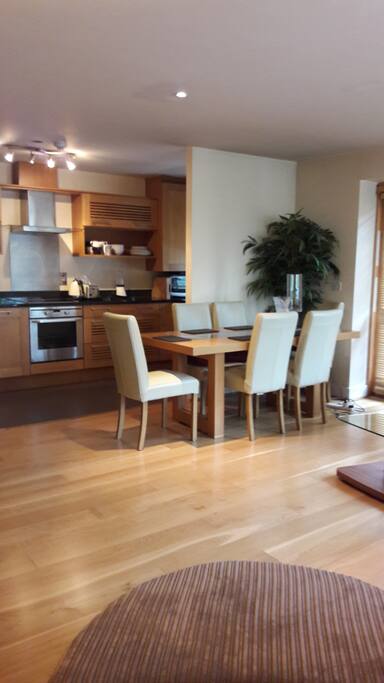 Apartment beside the phoenix park .
My place is across the road from the Phoenix park. Voted in the top 15 best Air bnb locations in the world in 2017. Great for couples, solo adventurers, and business travellers.
---
Rented the place for my less-than-internet savvy elderly parents over to visit from the States. We never actually met Jacqueline but she was in regular communication throughout, answered every question quickly and helpfully, and arranged everything for us. The place was lovely, clean, and welcoming. My parents reported liking the space very much. The location was especially good for them as it wasn't City Centre but good access to it, it was quiet at night, cozy, and safe. No hesitation recommending Jacqueline's place to others.
---
This is a beautiful, modern, fully equipped, spacious apartment and we felt at home right away. The location suited us very well: a 20 min bus ride took us to the city and in the evening we could take advantage of beautiful Phoenix Park for a walk. Jacqueline was an exemplary host: although she could not be there in person, she had organized key transfer and welcoming info-package superbly well, and she was always "on call". The communication processes could not have been better. Jacqueline's apartment can only receive our highest recommendation. When we come back to the area, we will certainly try to book it again.
---
The apartment is very well located with a 3 min walk supermarket if you need anything. It is a big and cosy place with everything you need. Jacqueline is always "on call", so you can ask her as many questions as you need! I would definitely stay here again! :)
---
Jacqueline was really helpful and communication was great. The apartment is really good, on a newish and swish development at Phoenix Park Racecourse. All felt very safe even at night and it is quiet. It's out of the city but loads of buses and its a 20/25 min ride in. Phoenix Park is a 5 min walk away, there's a local Londis and nice cafe. The famous Hole in the Wall pub is a 15 minute walk. All you need is in the apartment, very comfortable. We did loads of things in our 3 day stay. highlights were the tour of Kilmainham Gaol, evensong at St Patricks Cathedral, Howth for an oysters and fish chowder lunch and the wonderful Cobblestones pub in the city centre that has live music every night (much better than Temple Bar). Enjoy!!
---
This place was awesome! Great area just outside the city that was close to the park and some great pubs. The apartment was cozy and a short walk to a great, healthy breakfast and lunch restaurant in Phoenix Park and close to a grocery store. Our host was extremely accommodating and the people of Ireland always friendly.
---