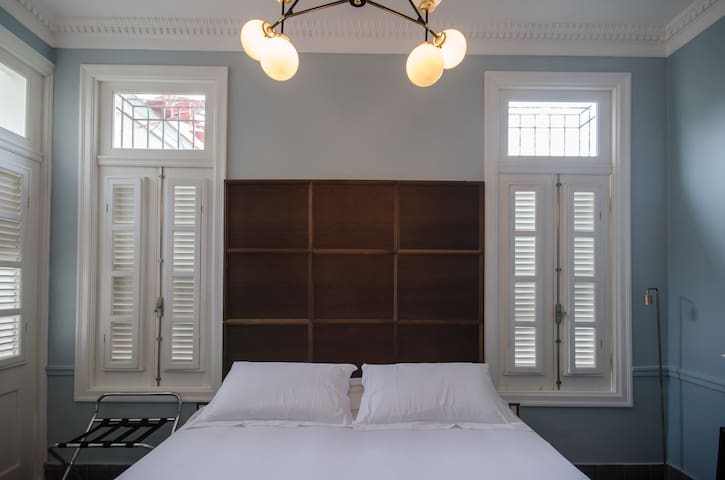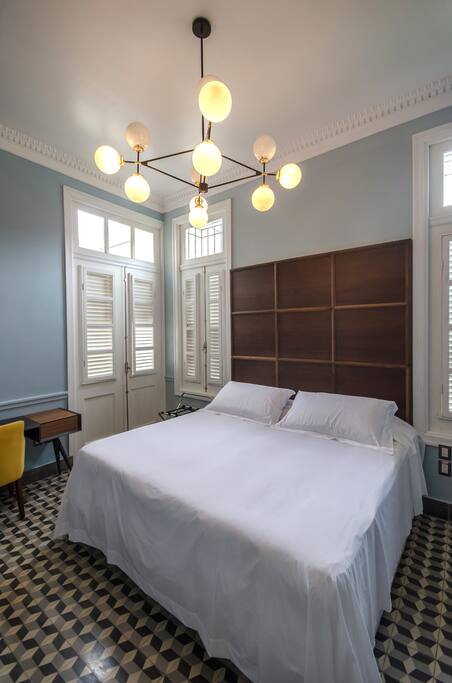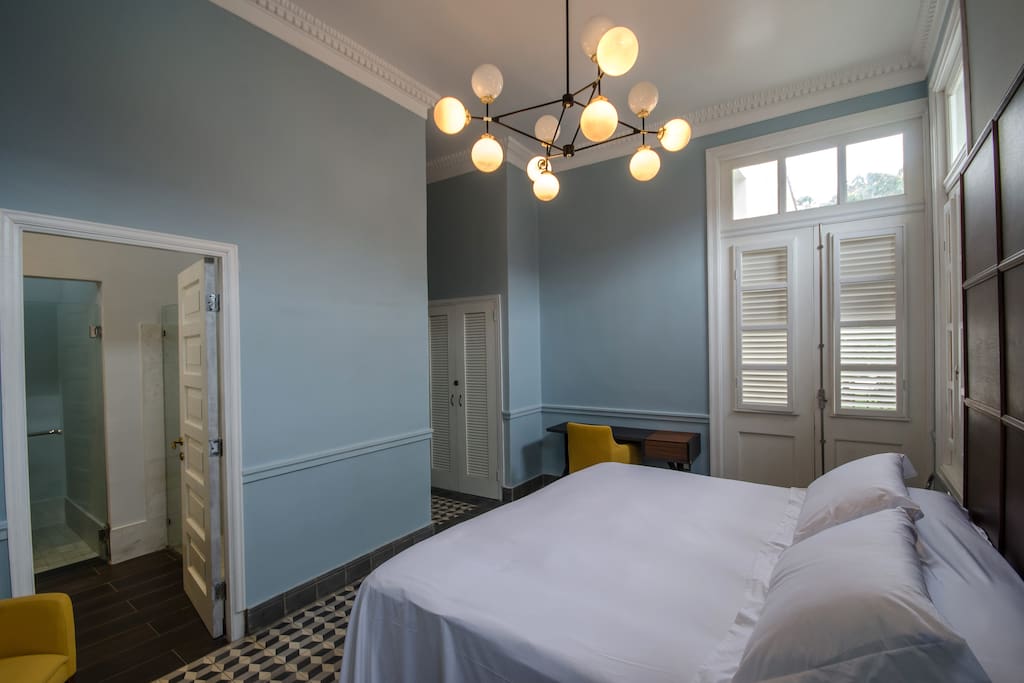 Paseo 206 Boutique Hotel Havana offers a unique experience to live in a early 1900s mansion of Havana's eclectic Vedado quarter, 7 minute away from Old Havana and nearby the best restaurants in town, museums, theaters, banks, etc.
Paseo 206 is a small luxury boutique hotel with 24 hours service. Breakfast can be served in different and unique areas: the terrace of Eclectico restaurant, the library or the orangerie.
Other services:
- Safe box
- 24 hour service
- Parking
- Complimentary wifi
---
Andrea and his staff make you feel welcome from the second you step foot in the beautiful Paseo 206. Lovingly renovated with amazing attention to detail, the service is top notch, the spaces clean and beautiful, the AC cranks and the food is delicious. You'll love everything about your stay at Paseo 206.
---
WE LOVED THIS PLACE! Really, you could not pick a better house in Havana. We chose it because we wanted an LGBT-safe space and a bit of calm in the crazy city. And really, we could not have been more pleased with the choice. First, the junior suite is a lovely room in a small mansion that Andrea and his wife have converted into a boutique hotel. The house simply radiates with this understated elegance that will fill your soul with joy. The house itself was the mansion of a former senator's mistress, lost -- and won back -- in a poker game! Luckily the bones of the house have withstood the test of time and Andrea and his have restored it to luxurious beauty. They imported all of the furnishings from Italy, giving you this feeling of living in old Havana. Our room itself was the "smallest" of the rooms but was still more spacious and luxurious than I imagined. We had a small terrace from which to have our coffee and watch the passersby. We had an oversized king bed, perfect for a good night's sleep. Second, the service rivals what I've experienced in luxury hotels in the US and Europe. We stayed here during my birthday and the staff could not have a done a better job making me feel special, without over doing it. Everyone doted on us -- from giving us welcome drinks to refresh us from our long journey to helping us have our 'real' Cuban experience of riding the bus -- they made us feel loved and welcomed. Third, the food!! Breakfast is included in your stay and WOW is it yummy. Whatever you want -- eggs, fresh fruit, carajillo (cuban coffee w/ rum) -- they'll make. The restaurant itself serves Italian food and it is not to be missed! Trust me, we went to all the recommended spots -- La Guarida, Dona Eutemia, etc. -- but their restaurant, Eclectico, outshone all of those. Fourth, the neighborhood. Go to Habana Vieja for a couple of hours, but then get out of there! Vedado is truly underrated but it's the place to be. We enjoyed quiet nights and beautiful daytime strolls. Andrea can direct you to some fun little home shops and artists areas. The architecture itself makes the trip worthwhile. You cannot pick a better place, truly.
---
We loved our stay at Paseo 206 in Havana. Everyone was welcoming and helpful. The accommodations are as beautiful as the photographs suggest. We loved our room, which featured elegant furnishings and relaxing privacy. The morning breakfast was superb. Hosts and staff were so gracious and provided advice and assistance to help us to make the most of our trip. Vedado is a good location for a stay in Havana. This particular spot is at a major intersection that is easy to direct taxi drivers to. We hope to come back again!
---
Paseo 206 is stunning. I am full of admiration for what the lovely hosts, Andrea and Diana, have achieved in their meticulous restoration of this mansion in Vedado. Their exquisite taste is evident throughout the eight guest rooms, the lounge, and the restaurant. The quality, service, and attention to detail astounded me -- this kind of luxury boutique hotel is a true innovation in Cuba. I was especially impressed with the gorgeous bathrooms and the delicious food (both breakfast and diner). Above all, I loved getting to know Andrea and Diana and their friendly staff. After long and busy days in Havana, I felt like I was coming home every evening. I have never been so over the moon with my accommodation -- and I'll never stay anywhere else in Havana. Thank you!
---
We are a truly international couple, lived abroad for 15 years (Denmark, Vietnam, Italy, Dominican Republic...) and traveled to more than 60 countries. As someone who has traveled all over the world, experienced top hotels and restaurants, we have come back to Cuba to realize a l…
语言:
Français、Italiano