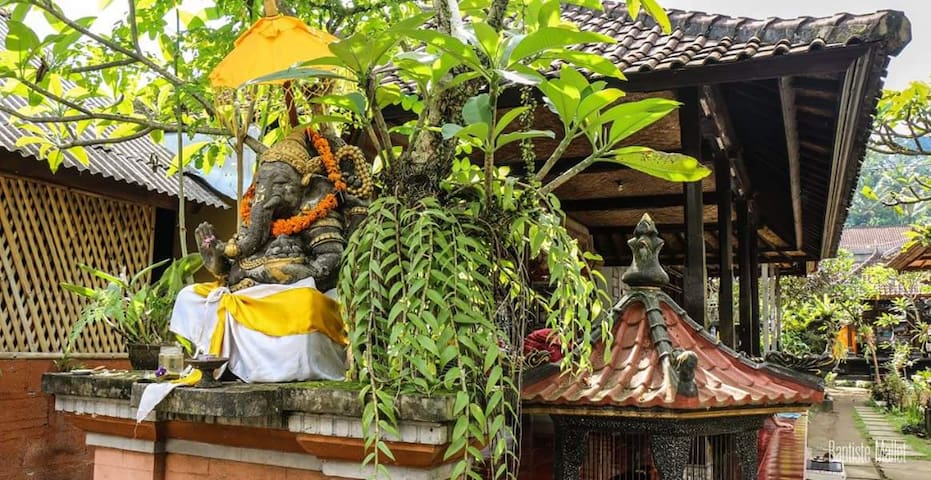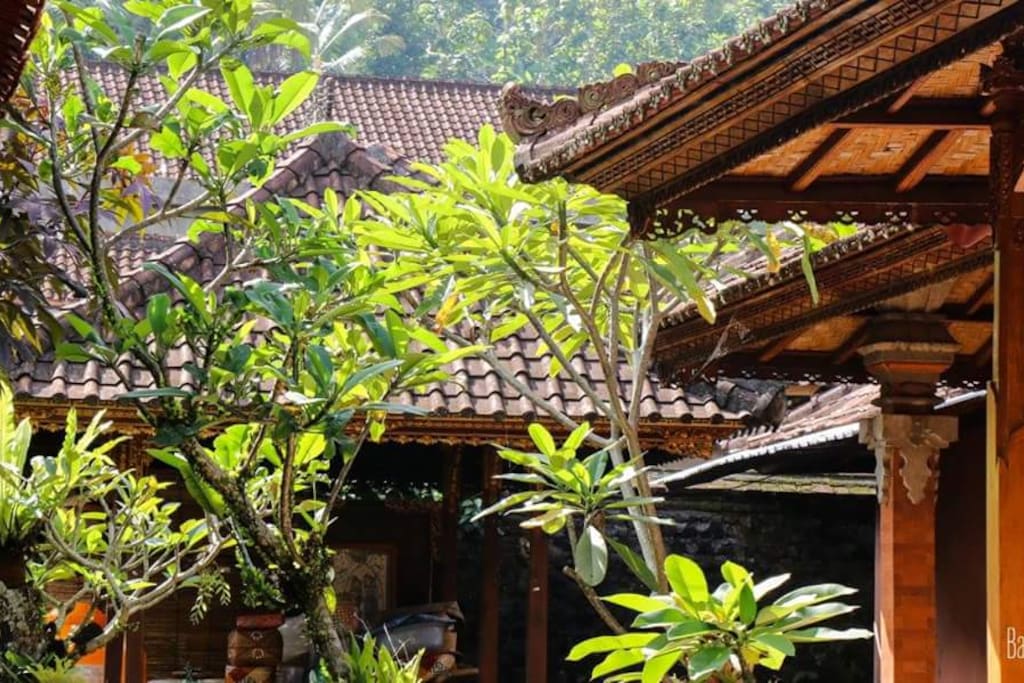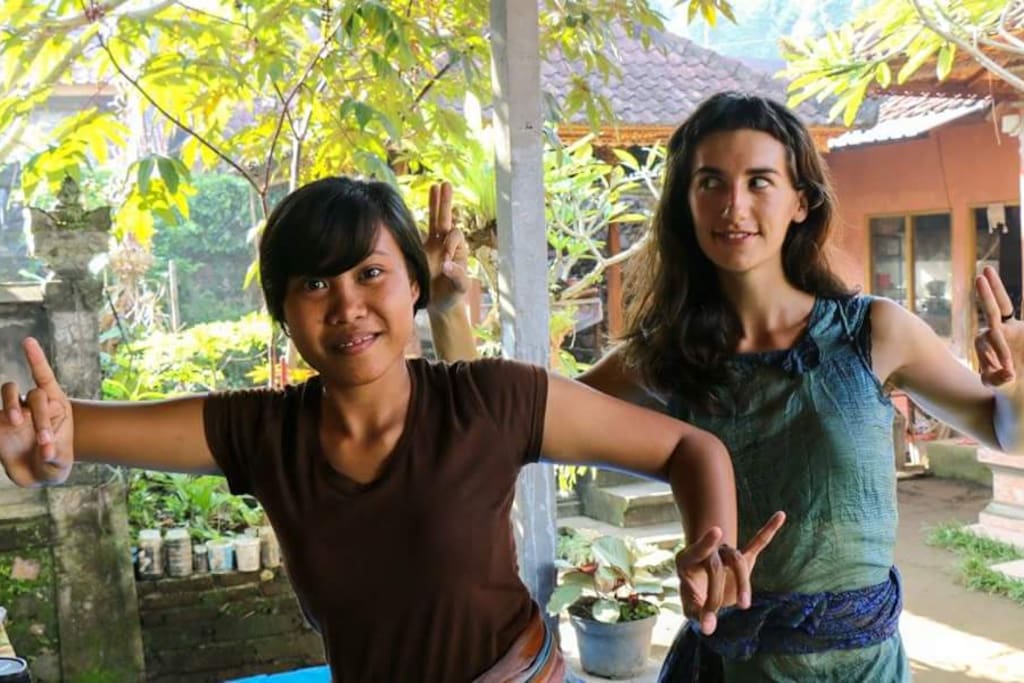 Gong Wi House- A mind revejunation of Sidemen
在我们的地方享受美丽和放松的巴厘岛生活方式。我们位于战略地区,靠近许多景点。我们提供徒步旅行,烹饪班,手挥舞(围裙制作班)和许多其他巴厘班。我们向您呈现生活在我们地方的巴厘岛的现场西洋镜。四周有巴厘岛魅力的人,拥有巴厘岛人,是您幸福的关键。我们在等你
Enjoy a beautiful and relax ambiance of Balinese lifestyle at our place. We're located on strategic area, close by many attraction. We offer hiking, cooking class, hand waving (sarong making class), and many others balinese classes. We show you a live diorama of balinese living at our place. Surrounded with charmful balinese people and owned by balinese people, is the key of your happiness. We're waiting for you !
---
Me and my boyfriend spent 2 nights at Ambaras place. Place was nice and rooms big but we have found some cockroaches. There are a lot of noises also during the night. We would prefer to pay more and experience rituals and traditions with the family than to have it as n additional service that you can buy, it just didn't feel welcoming. Breakfast was very nice and the family was very very sweet. There is no wifi but that was survivable. We still enjoyed time spent there.
---
Such a great experience and wonderful place to stay. The whole family was so nice and welcoming. If you want to experience Balinese lifestyle then it doesn't get any better than this. The room I had was nice and clean. A big bed all to myself. The hot water was limited and there was no ac or fan but the weather is cool so you probably wouldn't need one. The homemade food was very good so if you have the choice you should eat it. I was also invited to join in on their family ceremony and it was a great experience to be part of that with a true Balinese family. Such a great time here!
---
Nous recommandons vivement ce lieu.. une immersion chez une Famille balinaise très chaleureuse.. et nous repartins avec un souvenir très précieux, de leur art traditionnel du tissage... Pour nos sarong et autre décoration de table, de lit... Magnifique art de vivre balinais. Si raffiné, sans oublier les mets servis sur place !
---
Your stay is with 2 sisters and their families (Ambara himself is in ubud). They are very welcoming and want you to feel at home. The food is better than in most restaurant, we loved it. Sideman is a lot quieter than Ubud / kuta. We were with 2 kids 4y and 6y, hired motorbikes to see rice fields. Would definitely do it again. Amazing family
---
We had the most wonderful time with the family Gong-wi! This is a unique experience to share a side of Balinese life that you would not get in a hotel or other tourist attraction. There are very few other tourists in this region, so the sense is of seeing the authentic side of Bali. The family welcomed us to share different activities. We enjoyed the experience of preparing the daily offering. All the generations living together and enjoying each others company was wonderful to see. Each morning and night we enjoyed the delicious meals our hosts prepared for us-- the most authentic and delicious tastes of Indonesian food we had in all of Bali, dining here is better than any restaurant. The family is smart and friendly, and we enjoyed learning a few words of Bahasa, while the family practiced their English with us. The area surrounding Sideman is beautifully scenic. We loved riding around on a motorbike seeing the rice paddies, mountains and temples. A unique and wonderful experience.
---