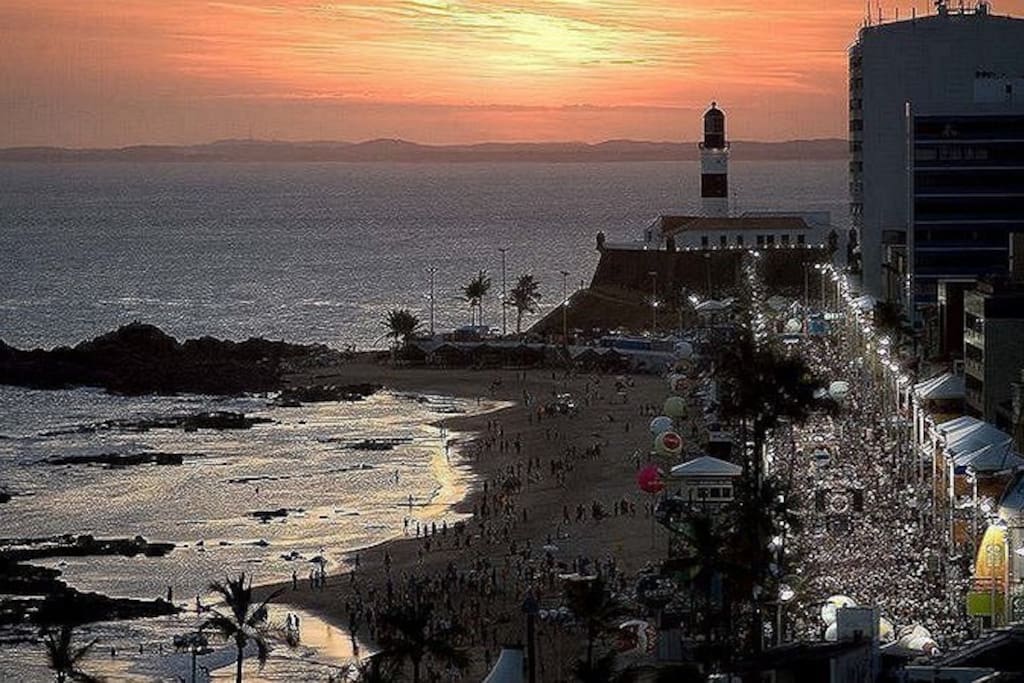 房源
Nice apartment in a quiet street, third floor, elevator, 2 bedrooms (1 suite), 1 bathroom, living room,varanda,kitchen,service area, garage. All furnished. Close to museums, beaches, supermarkets, drugstores,banks. 15min/bus from historic center.
---
We visited Salvador for Fifa World Cup - 2014 and stayed at Liana place. For all the places we stayed in Brazil Liana's hospitality was the best. We never had an inch of a problem while we stayed at her place our needs were always taken care by Liana lovely broken English :). We had an awesome time and will plan to be back at her place soon if it's available !
---
Liana was a perfect host and her apartment was very cozy just as her post says. My boyfriend and I were very sad to leave because Liana reminded us of our family back home. If you are looking for a place to stay this is by far the greatest host I have ever stayed with. We will be back to visit her.
---
One of the best hosts we have had. Liana greeted us with sandwiches upon arrival, had amazing breakfasts for us, escorted us to the local market on the other side of town, took us out for lunch to the cheap place in her neighbourhood and was overall a sweetheart. The location doesn't get any better and the apartment had everything you need. She made it feel like a home away from home :)
---
Staying with Liana was like staying with family! It was a really fantastic experience. First of all, all of the basics and important elements are there: the neighborhood is good, the building feels very safe and secure, the room is comfortable and we really appreciated the privacy of having an en suite bathroom. Then, Liana went "above and beyond" as a host, helping us out with whatever we needed, from taxis, to laundry, to taking us on a quick tour to show us the neighborhood and the essentials (e.g. supermarket, the bank and a great restaurant). We took public transportation to the Pelourinho very easily during the day, and walked to Barra. It all made for a very enjoyable stay and a great World Cup experience!
---
Meu nome e Liana tenho 62 anos, 2 filhos , divorciada, trabalhei com terapias holisticas e morei em Sao Paulo por 30 anos.

Voltei a morar em Salvador em 2005.

Comecei alugando quartos para estudantes americanos em intercambio, gostei da experiencia e continuei com estudantes de Mestrado e Doutorado.

A experiencia com o Airbnb na Copa do Mundo foi fantastica, meus hospedes foram super agradaveis , tivemos uma otima convivencia, e com o Airbnb so tenho elogios.

Por tudo isso quero continuar alugando, hospedando sempre atraves deste site onde sei que tenho seguranca e tranquilidade.

Conviver com pessoas de diferentes paises e gratificante e enriquecedor.
Sendo brasileiros tambem, ja que o Brasil tem regioes tao diferentes, conhecer um pouquinho de tudo e todos e muito bom!

Sou gentil e sempre pronta para ajudar no que for preciso.