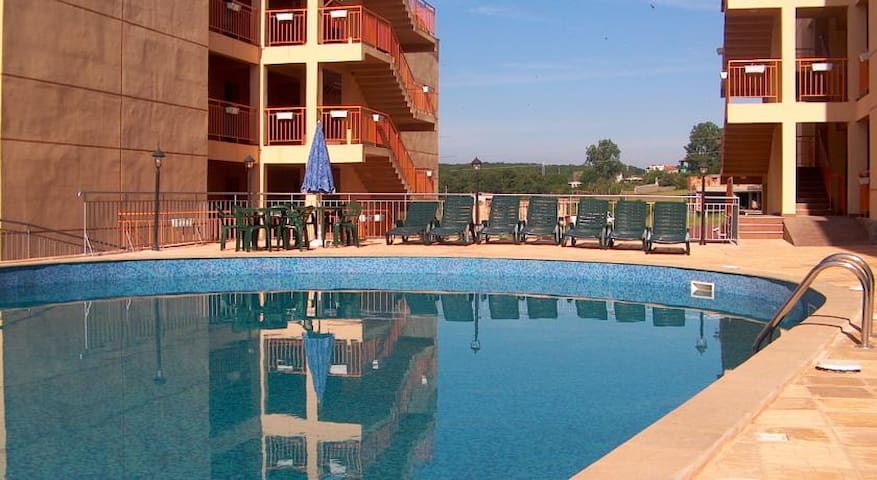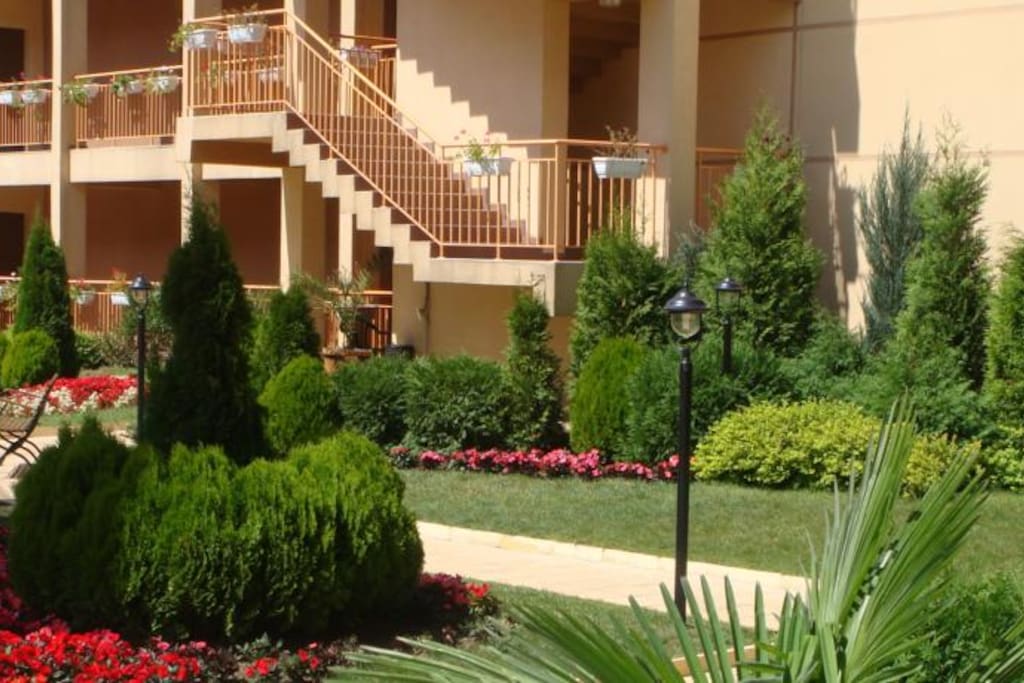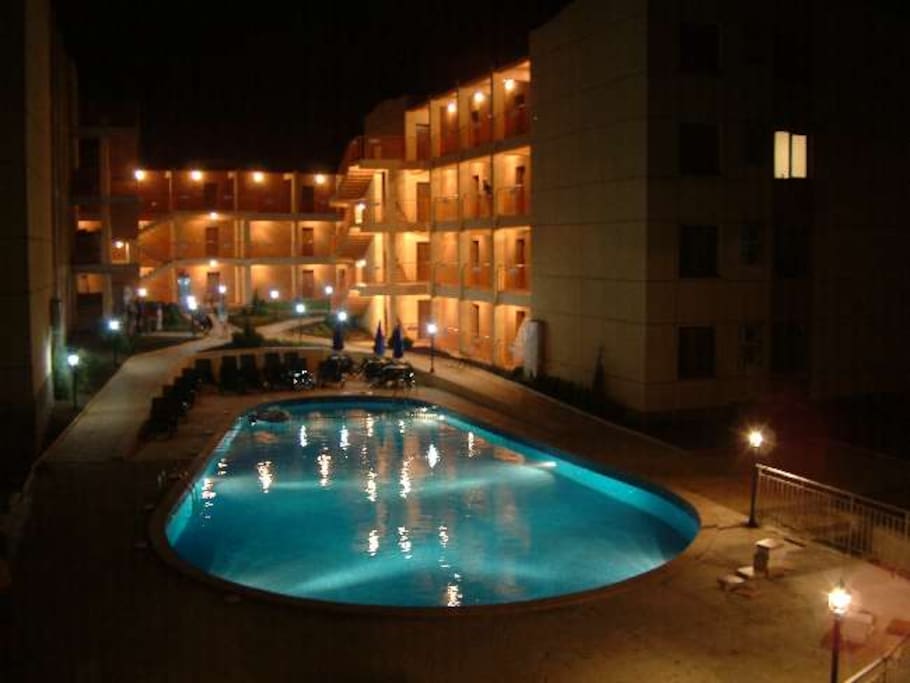 Apartment for rent in Sinemorets - 2 bedrooms
Very nice apartment located 100m from the beach.
The apartment is with two bedrooms (one double bed and two single beds), living room with TV&interment, dining area and fully equipped kitchen; bathroom and terrace. Perfect for family vacation!
The apartment is in closed apartment complex with swimming pool, garden and bar. There is children's playground and restaurant nearby.
A laundry and cleaning service is available for a surcharge.
Wi-Fi, parking and security!
94km from Burgas airport.
房客使用权限
The apartment is located in closed complex Stella Maris in Sinemorets with security 24h. Building 3, floor 3 (there is no elevator)
其他注意事项
In the village of Sinemorets there are supermarkets and shops selling local food
---
We are very happy with the stay in Svetlana's apartment. The apartment is very comfortable for 5 people. It looks exactly as shown in the pictures. Everything is clean and nice. There are air conditioners in every room and a small kitchen to prepare food if you like. The apartment is close to the main beach but there is also a pool in the complex. I highly recommend this property.
---
Thanks, Svetlana! We are glad to have discovered Sinemorets, a small picturesque village, with great seascapes, untouched by mainstream culture. We enjoyed local food and liked the "Ship Bar". We felt good at your place, used the swimming pool. It was a bit challenging to climb to the 3rd floor with kid+baby+gear , but all in all it was really OK.
---
The apartment is nice and can accommodate a family or a group of friends rather well. There were 5 of us and there was no issue of sleeping arrangements. The air conditioners work really well; there is one per room, which is great. The kitchenette will cover your basic needs, so if you feel like making your own breakfast / lunch / dinner, that shouldn't be a problem. Stella Maris complex is not very big and is well maintained. The pool is clean and there are not that many people at the complex, so quite a few times we had the pool to ourselves, which was really nice. There is no washer in the apartment but the complex has a washing room and you can use their washer for a very low fee (1,50 Euros) - you have to bring your own detergent, though. The location is very convenient. If you leave from one gate, you're 3 minutes away from Butamyata beach; if you leave from the other gate, you're about 10 minutes away from the shops and the cafes. Finally, but, perhaps, most importantly, Svetlana is a great hostess. She always responded very quickly and reacted to our comments and questions in the most efficient manner. When we moved in, some things were lacking but, although she was not in Sinemorets herself, she managed to provide us with all the necessary stuff right away. I was really impressed by her great attitude.
---