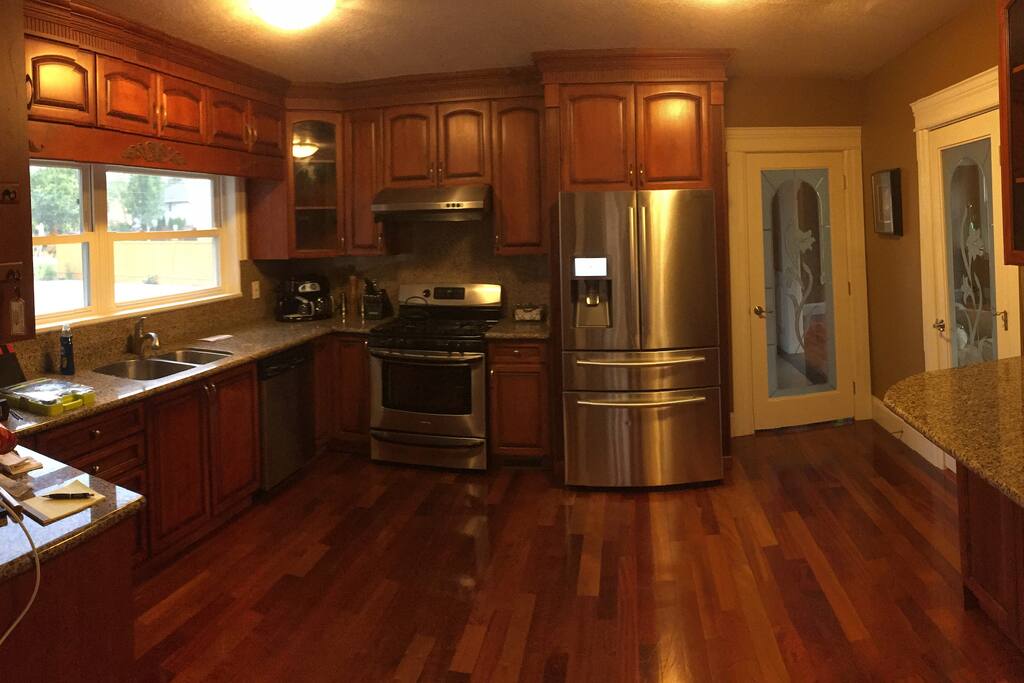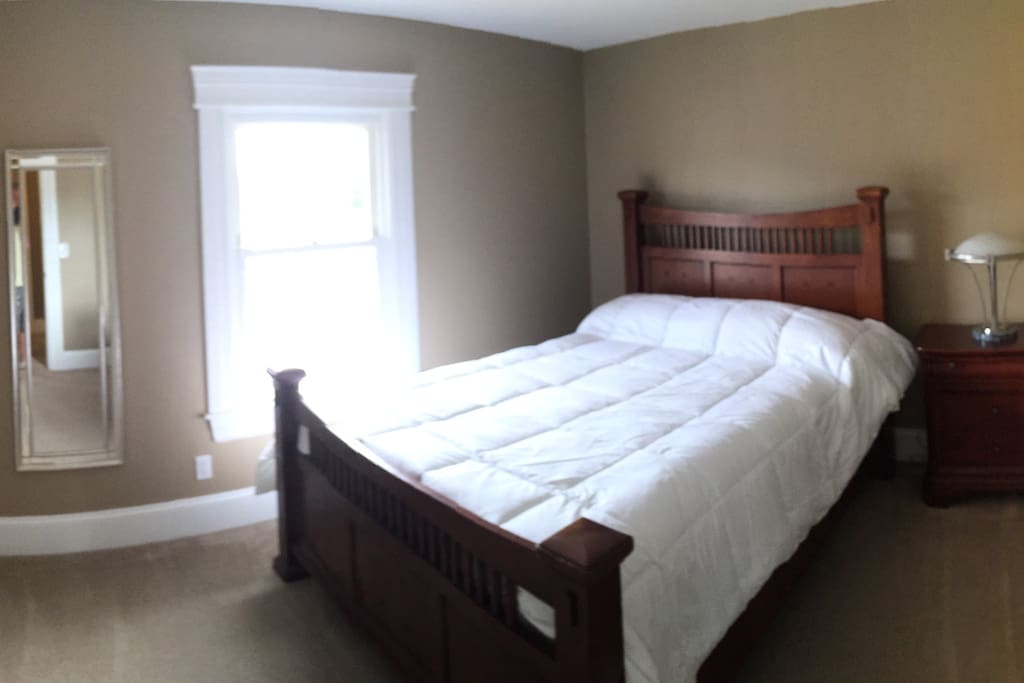 奥本高地是一个私人,安全和安静的高档社区的美丽家园。您的房间是完全更新,非常干净,新的皇后枕头床垫和床单和私人浴室。免费有线电视,三台60"等离子电视,一个在游戏室,一个在客厅,另一个在一个台球室,免费无线上网和免费停车场,充分利用美食厨房。
Auburn Heights is a beautiful home in a private, safe and quiet upscale neighborhood. Your room is completely updated and very clean with new queen pillowtop mattress and linens and private bathroom. Free cable TV with three 60" plasma TV's, one in a gaming room, one in a living room and the other in a billiard room. Free Wifi and free parking. Full use of gourmet kitchen.
房源细节
私人浴室。免费wifi和有线电视。免费停车场。在您入住期间,您将可以直接进入美食厨房,在台球室内打台球,配有60"等离子电视,带60"等离子电视的图书室和带60"等离子电视的大型游戏室。
Private bathroom. Free wifi and cable. Free parking. During your stay, you will have full access to the gourmet kitchen, playing billiards in the billiard room with 60" plasma TV, library room with 60" plasma TV and a large gaming room with a 60" plasma TV.
房客使用权限
注意:历史评论是低和非常老(1年前),并在房子被重建改造时产生。从那以后,房子被完全改造,我可以向你保证,我和我的妻子将竭尽所能,确保你的逗留愉快愉快。
NOTE: The historical reviews are low and very old (1 year ago) and were generated during the time the house was being significantly remodeled. Since then, the house is completely remodeled and I can assure you that my wife and I will do everything in our power to ensure that your stay is very pleasant and restful.
与房客的互动
During your stay, we will ensure that your stay is a very pleasant and restful experience.
Robert and his lovely wife Bernadette were wonderful hosts. Communication was easy and prompt from the get-go. There was ample parking, and Robert made sure to guide us to his home successfully. Their home is lovely, and our room was clean, bright, and comfortable. We had our own private bathroom, and we were provided with fluffy towels and toiletries. Robert and Bernadette are dream hosts. They are kind, welcoming, helpful, hospitable, and so accommodating. We were greeted with smiles, and they went above and beyond to make sure that our stay was perfect. We even had our own fridge to store our food and drinks in. Robert and I shared a drink, and good conversation. If you are going to an event at the White River Amphitheater (which is what we did) this Airbnb is a perfect location. It is not too far from the concert venue, and the drive is relatively short. I highly recommend this Airbnb to anyone that is heading to a concert, or to anyone that wants an engaged host. I am sure if we had stayed longer Robert would have been able to give us a million tips for fun things to do around the area. The house itself has some great amenities, however we were short on time. We are planning on staying here again. I would highly recommend this room to anyone. I want to thank Bernadette and Robert for being the best hosts that I have experienced as an Airbnb guest.
Hi Claudia, Wow!!! What a fantastic review. Thank you so much. =) I hope that you're flights are going smoothly. Please book with us if you ever are in this area. It would be great seeing you again and having you as a guest. In fact, the next time you stay with us, we'll have to do another shot together. That was fun. Well, take care always and stay cool, my friend. With Kindest Regards, Robert
---
Deceptive photos, an empty living space except for a couch displayed in picture and three bedrooms upstairs. Two of the bedrooms were rented to college boys who barely acknowledged our presence. Host does not live on site and did not inform us of the fact that we would be sharing a bathroom with two college boys. The frig had a pizza box in it and the bathroom had no soap or shampoo. Host was not on site or welcoming for our visit. He showed up an hour after our arrival and then gave us a tour of accommodations.
---