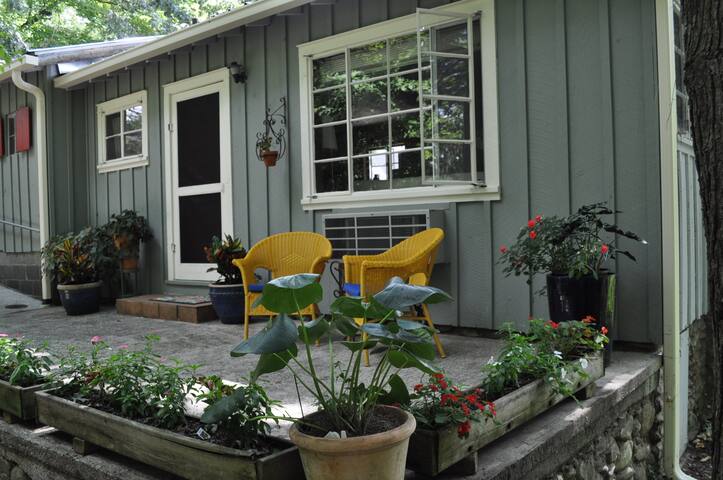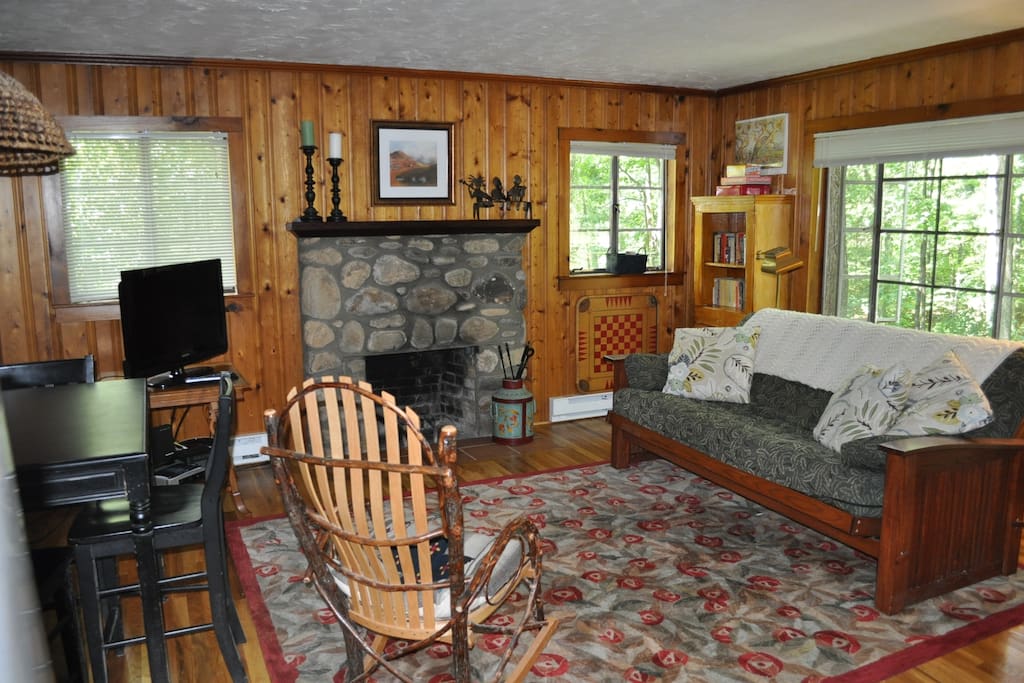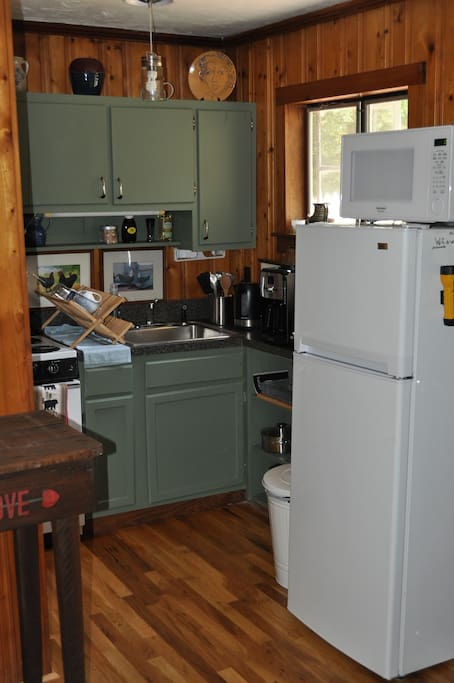 This little cottage feels like summer camp. It sits in the woods like a camp cabin but there is something about these old knotty pine walls that just brings you back. We think it is important to sleep well. We have a comfy (Casper matress) king size bed (nothing like your bed at summer camp) and great pillows. We are just two blocks from downtown Black Mountain with great restaurants , a wonderful coffee shop, and delicious ice cream. We are also just a five minute drive from hiking in Montreat
---
Barbara and Bill were exemplary hosts- they were warm and welcoming, while providing a private setting in their "guesthouse in the woods". The knotty pine walls were beautifully rustic and the place was immaculate. The patio was a great setting to drink a glass of wine and unwind. Having a wood fireplace that was set up for us to use on the chilly night was a bonus that we had not expected. We loved it!!!
---
What a wonderful place in a perfect location!! The coffee, La Croix, and creamer in the fridge were such a lovely touch. We accidentally left our toiletries at home, but fortunately Barbara had even stocked full shampoo, conditioner and soap in the cabin. I can't say enough good things. Stay here! Thanks again!
---
Super clean, neat, and comfortable cabin. Great location - 5 minute walk to downtown Black Mountain. The cabin is very well equipped and very comfortable. Barb and Bill are outstanding hosts and we enjoyed getting to meet and talk with them a while as well. They are a wealth of knowledge and above-and-beyond accommodating. We had planned to rent some bikes, but they lent us theirs instead and we had a great afternoon cruising around Black Mountain and Montreat. We will definitely be back and will stay at this cabin.
---
Acorn Cottage is a clean, comfortable cottage just as advertised. Barb and Bill were very friendly and helpful and we enjoyed their dog Sadie who greeted us upon arrival. If you are looking for a quiet secluded setting, yet close to downtown Black Mountain, we highly recommend Acorn Cottage. Judy and Steve
---