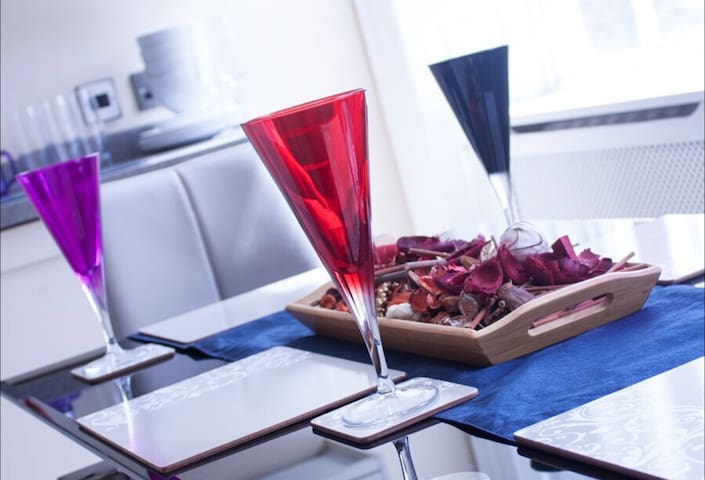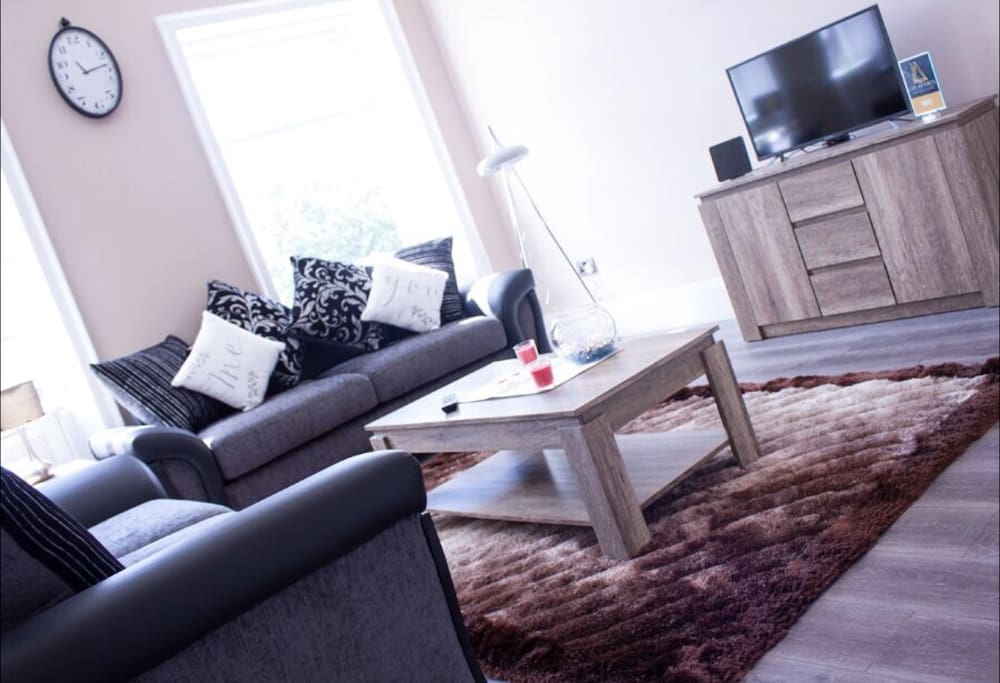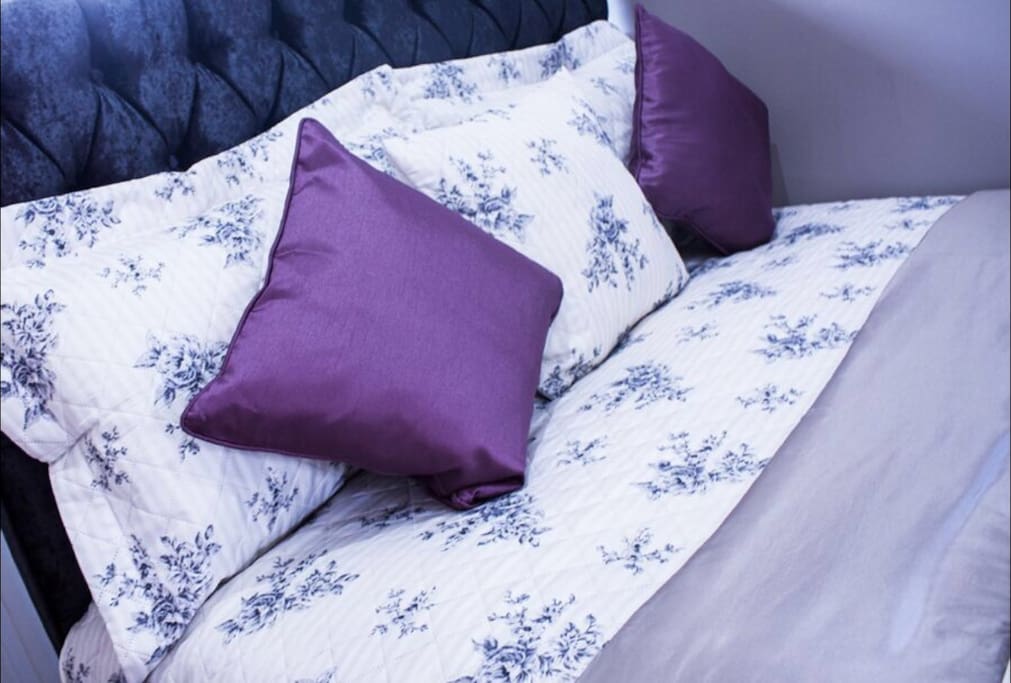 Lux Aparts Wakefield Central.
Stay in the heart of Wakefield
Luxurious, modern apartments situated within steps of the Wakefield Centre. At Lux Aparts each apartment has been spaciously designed with quality fittings. Furnished with modern decor, the apartments feature living/dining areas, fully equipped kitchens and private bathrooms.
All apartments offer state if the art Widescreen TVs, 24hr concierge and Complimentary Wi-Fi facilities. Free parking is also available if reserved in advance.
---
The flat was fine for a fairly short stay. It was clean and well laid out with good parking. The bathroom is directly off the living room which could be awkward. My problem was that the heating in my flat did not work and despite 3 calls to the call centre, this was never resolved. The heating in my neighbour's flat did not work either.
---
Communication about check-in wasn't great. As this home is provided by a company and not an individual, they have a self-check in system, instructions for which are provided via text. I was unaware of this system as it is not made clear in the listing, so was messaging the host in advance of my stay to discuss check-in arrangements and was slightly concerned when I didn't receive a prompt reply. This was fine in the end, but the host could be clearer in advance about the way check-in works (as other private Air BnB hosts will often message in advance with check-in arrangements). Check-in was mostly smooth, except that a door we were supposed to enter through was out of action, so we had to ring the company for help as they hadn't notified us of this in our automated check-in text. The apartment itself was lovely - two nice double beds, clean bathroom and spacious living area. A couple of things worth mentioning if you are planning to cook for yourself in the apartment: - (slightly odd one) there were no full sized dinner plates so we had to eat off of side plates - there are no dishwasher tablets in the apartment so you'll need to bring your own if you want to use the dishwasher. While we were staying, the wifi wasn't working. Another resident had already reported this to the company and when I rang I was informed that an engineer had left 'half an hour ago' and would be arriving 'any minute now' to have a look. I shortly received a text saying that they were aware that the wifi was down but were struggling to get an engineer out as it was the Sunday of a bank holiday weekend. This is understandable, but we were slightly frustrated that we had been lied to over the phone by the concierge. On the whole, the apartment was very nice - a 10 minute walk from Wakefield Westgate which was very convenient, and in a pretty street. We were just slightly disappointed with the service provided by the host, given that this is an apartment provided by a company and not a private individual.
---
Lovely apartment, much bigger than we expected! Had a problem with the washing machine and they called straight away offering to send someone out to sort on Christmas eve! We managed ourselves but really appreciated the thought. Had everything we needed for our stay - the host provided us with 2 extra chairs and kindly came to collect the rubbish for us when I emailed to ask where to put it. Would stay again and can recommend. Great location for town.
---