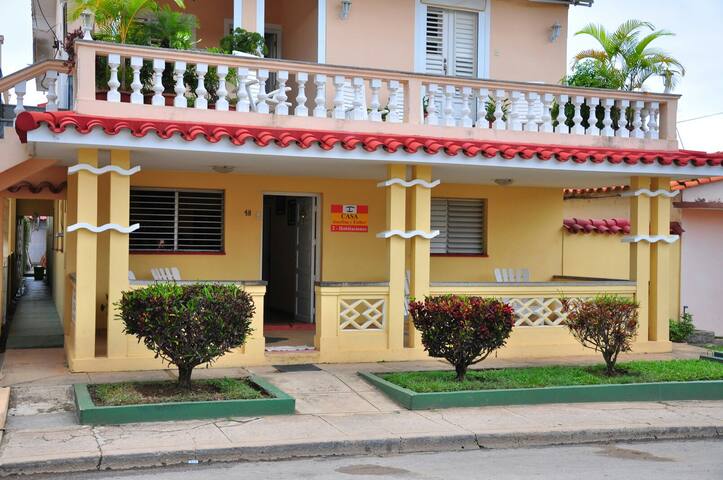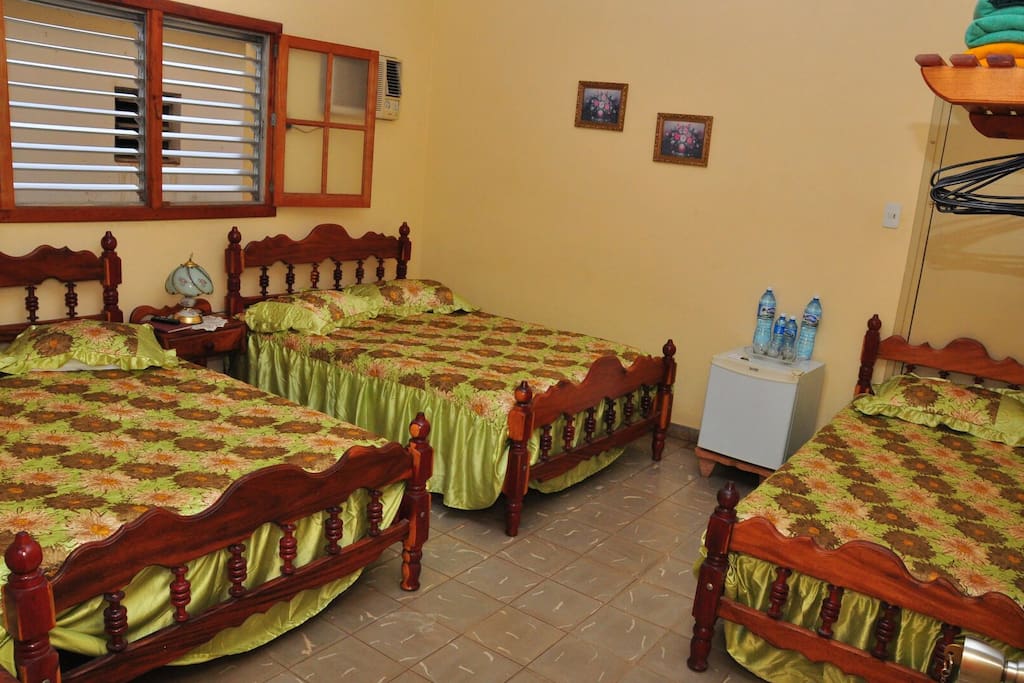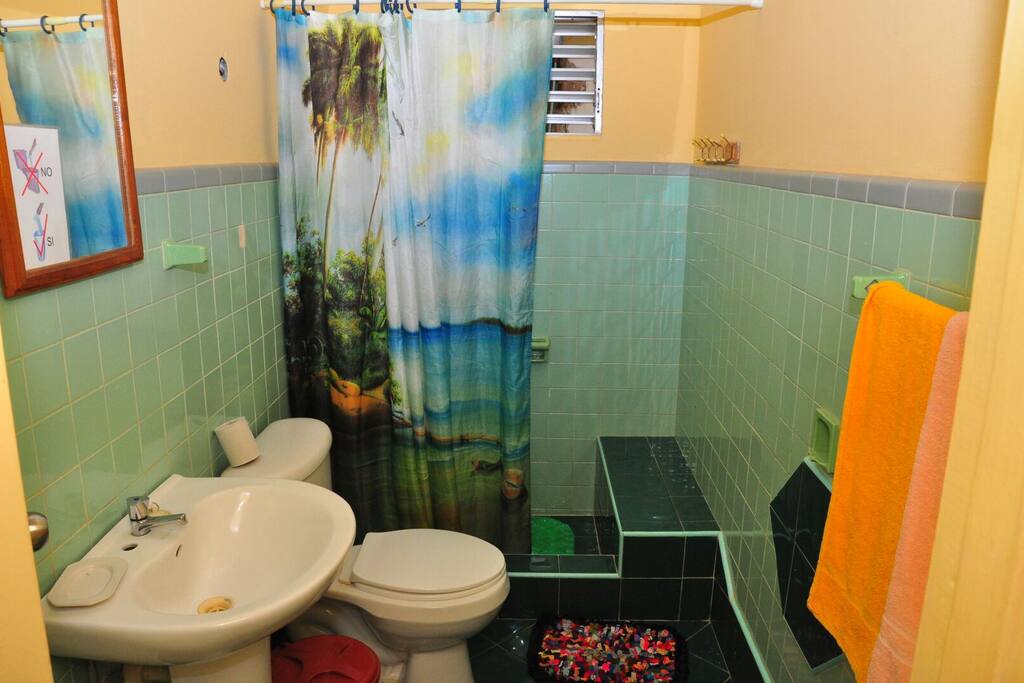 *Casa Josefina y Esther hab 1
Nuestra casa se encuentra ubicada en el centro de Viñales. La misma cuenta con dos habitaciones, una triple y otra matrimonial, ambas con baño privado, aire acondicionado, ventilador y refrigerador . Recomendados por Routard, Geo Guide, Petit Fute...
房源
Es un lugar tranquilo,amplio con un bello jardín, lugar perfecto para compartir con sus amigos, familiares y fomentar la meditación y el descanso
---
Josefina was a great host, and I highly recommend staying with her. Her house is central in Vinales (which is only really a strip of activity) and was extremely clean. You walk through a swinging door off the kitchen to get to the bedrooms/bathroom, which is a nice setup because it provides for some privacy. The bathroom and bedroom were very clean and comfortable with AC. Josefina made us breakfast in the morning for 5 CUC, which was awesome and I highly recommend. We were only in Vinales for a night and had already planned a tour, but Josefina had a whole wall full of tour/excursion options that looked great. She also had an outdoor area in the back that would have been nice to hang out in, but our tight schedule didn't allow us to fully take advantage of everything Josefina had to offer. Josefina's granddaughter also setup a taxi for us from Vinales to Trinidad, which was very helpful and a better rate than I had read online. Josefina was incredibly accommodating and I would definitely stay here again.
---
Josefina's place offers meals and a good breakfast for $5 cuc. They are very knowledgeable about Vinales and helped set excursions up for us as well. She was very kind and sweet but doesn't speak English. The only way to enter the house at night is to ring the main doorbell, which although she told us she didn't mind what time we came home, made us feel a bit uncomfortable waking up an elderly lady at random hours through the night when we'd come home after a long night of drinking.
---
The house was incredibly well located, big and clean. We were received with a big smile and allowed to get in our room way ahead of the official check out time (low season). We got an explanation of all possible activities using their very well prepared "guide wall". The breakfasts were so good and large, that we didn't have to eat anything until dinner :) And the dinner we had there once was really good as well. Very well recommended!
---
We had a great stay at Josephina's casa particular. It was conveniently located close to the main drag but also away from all the noise) and Josephina and her family were happy to help us set up activities and transportation. Breakfast was delicious (and we got lots of it!). They were also really quick to respond to questions as I was getting ready to travel down to Cuba.
---
Josefina's house was very clean, convenient, and central to everything in the town. My friends and I only had one day in Vinales so Josefina helped us plan a wonderful horseback tour. Within minutes of arriving, we were met by our tour guide. Also, Josefina offered the best breakfast we had during our entire time in Cuba. When I come back to Vinales I am definitely going to stay with Josefina again.
---