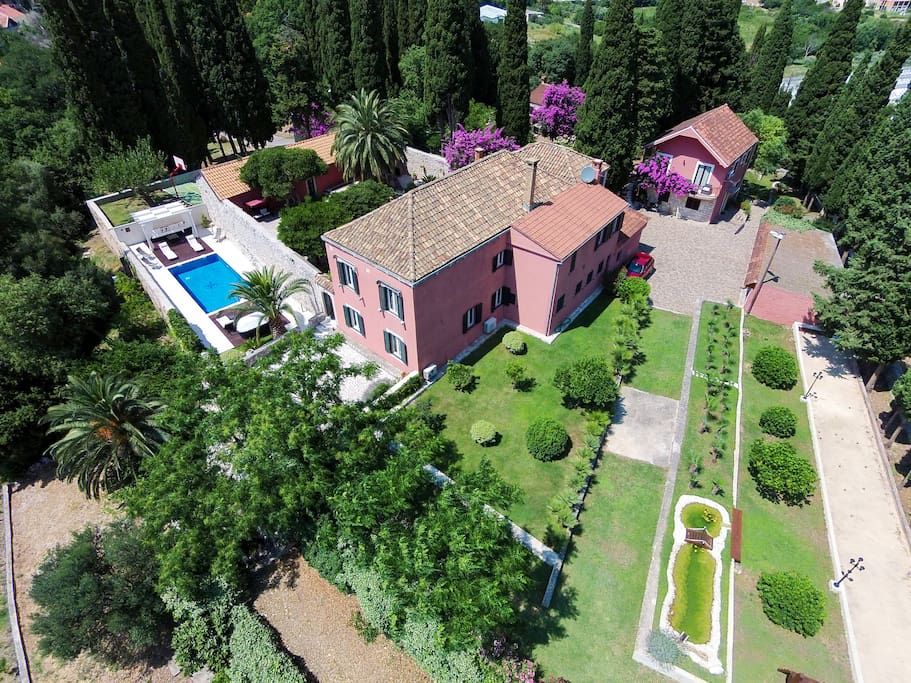 Beautifull 5 bedroom villa with en-suite bathrooms.
Property is on 20 000 m2 and provides completly privacy.Meiterranean Gardens, pool area, badminton court and kids playground will satisfay wishes of all Villa Gorica guests.
---
Nikolina and her entire family were the perfect hosts. She met us just outside the town in order to expedite our arrival to her beautiful villa, showed us all around the villa and even took,us for a tour of the surrounding towns. The remainder of the week, Nikolina was readily available with spot on recommendations for sight seeing and restaurants. The villa itself is really lovely and very spacious, we had more than enough room for a family of 5. We were only moments from Dubrovnik Old Town and our favourite, Cavtat. My only regret is we didn't visit in warmer weather so we could have truly enjoyed the pool. As it was we had daily bocce ball and badminton tournaments. We had a wonderful time for the whole week and we thank Nikolina and her family for their warmth and generosity.
---
Nikolina was wonderful. From the moment our first guests arrived until the very last minute of our stay she went out of her way to make our trip memorable. Nothing was too much trouble... shopping advice, pointing out interesting places nearby, organising taxis and boat trips and chefs and reservations at traditional restaurants. She was warm and accommodating and every one of my 8 guests enjoyed her company immensely. 5+ stars. Thank you Nikolina! The house itself was beautiful and perfectly located... Close enough for a trip to both Cavtat and Old Town but still private and peaceful. 3 hairdressers close by and a great little shopping center too! Walks down to the sea and all its quaint restaurants were very easy. We had a wonderful stay.
---
Nikolina was a wonderful and hands on host who took great care and went above and beyond to make our stay comfortable and convenient. She is very knowledgeable and well connected and offered an excellent concierge service. Her villa is very well maintained and the outdoor space is hard to describe in words but is truly magical. Would highly recommend this villa.
---