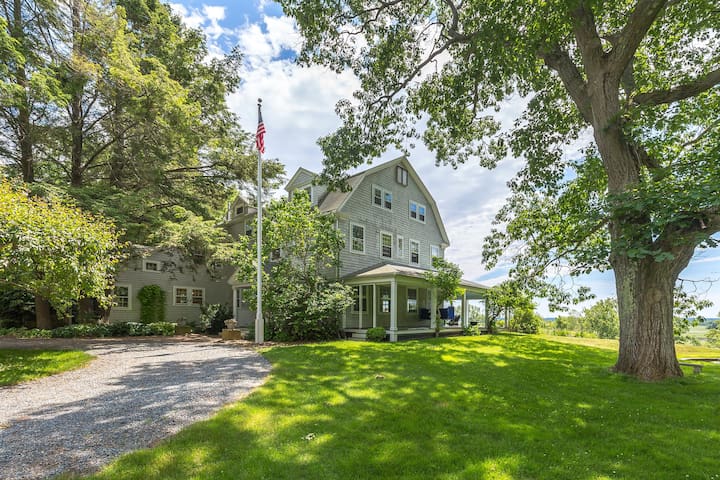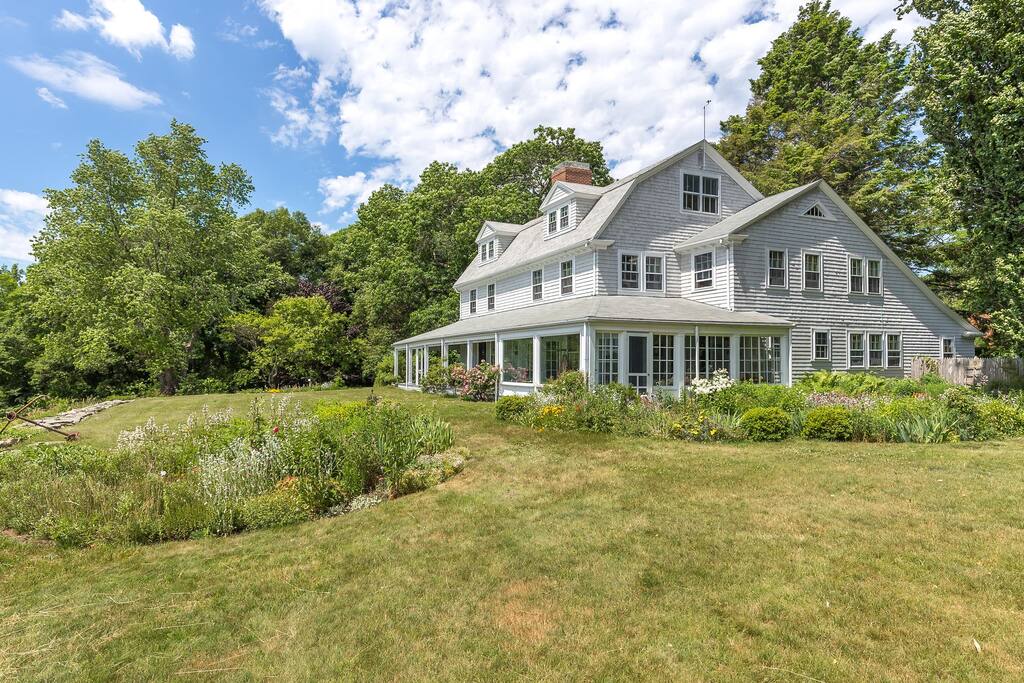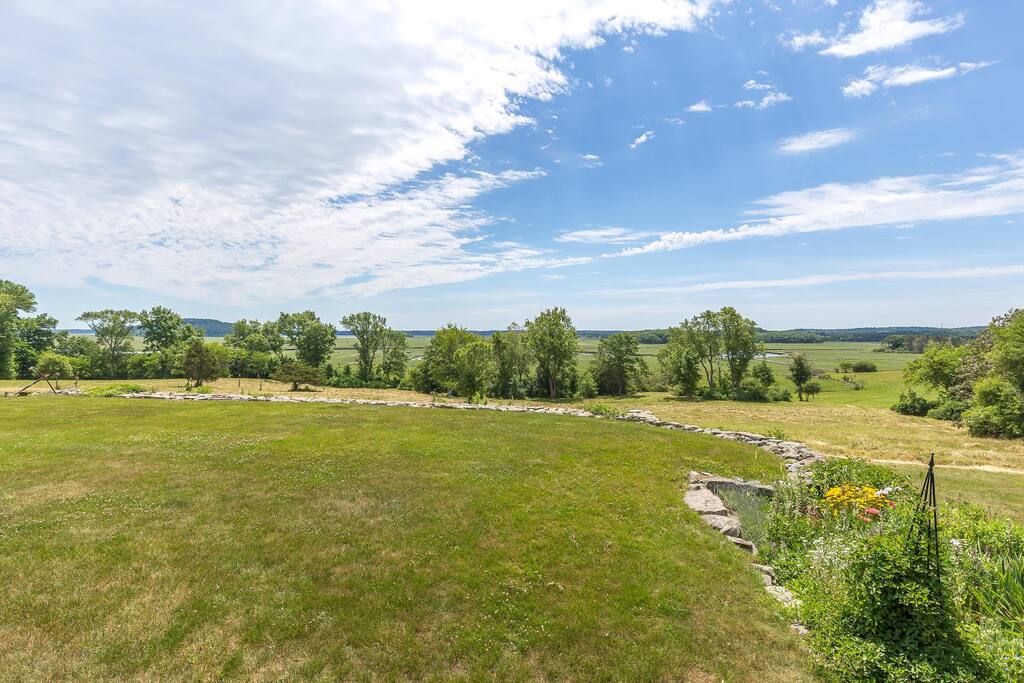 This magnificent 7 bedroom, 3 full/2 half bath water front home sits on 17 acres overlooking the Great Salt Marsh. The large front porch and three season sun room offer breathtaking views of the salt marsh and the Castle Neck River. The house's location is very private making it ideal for entertaining and hosting large gatherings. The property is located approximately one mile from Crane's Beach and the Russell Orchards in historic Ipswich.
---
Fabulous house for weddings at the Crane Estate. Both bride and groom's family filled the house for pre and post wedding activities. We had the best time and the location and view of the property was extraordinarily convenient. Guests were able to stop by post wedding for a get together from heading home. The house was great for cooking meals and sleeping and beds were most comfortable. Plenty of towels and room to stretch out without being on top of each daily. Laurie made it extremely easy to check in and out and provided great tips and instructions for do's and don'ts. Would definitely recommend renting this location for your special event at the Crane. Thanks again for being such great hosts.
---
We had a great 6 day stay in Ipswich at this beautiful house. Our family came from California, Massachusetts, and Idaho to stay together for a family wedding. The rehearsal dinner was held in the house with the gorgeous view. Our plan was to have the dinner on the lawn outside, but unrelenting rain brought us all inside. The weather didn't seem to matter, there was plenty of room to gather on the spacious porch and in the house. Throughout our stay the wrap around porch, sun room, and kitchen were favorite gathering spots for connecting with each other. Each bedroom was unique and spacious and all were very comfortable. The house is truly one of a kind. There is no air conditioning in the house, but it is so well designed that it doesn't matter at all even on hot days. The house design, with the wrap around porch and lots of doors and windows pull in the breeze and make the house very, very comfortable. Laurie and her husband were extremely helpful. Lovely home, great stay!
---