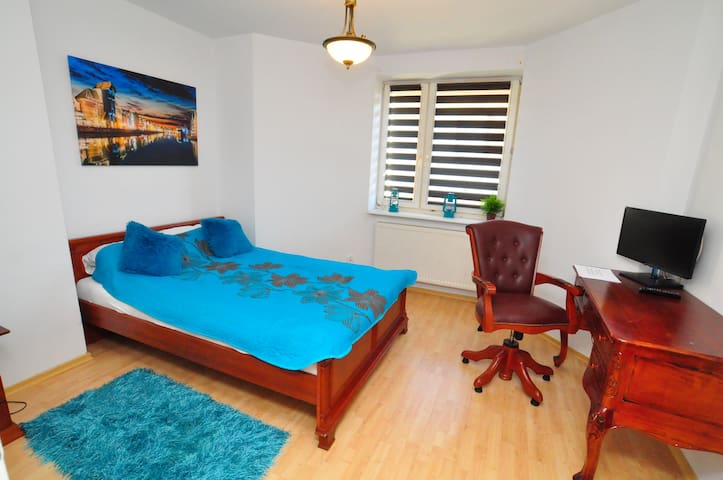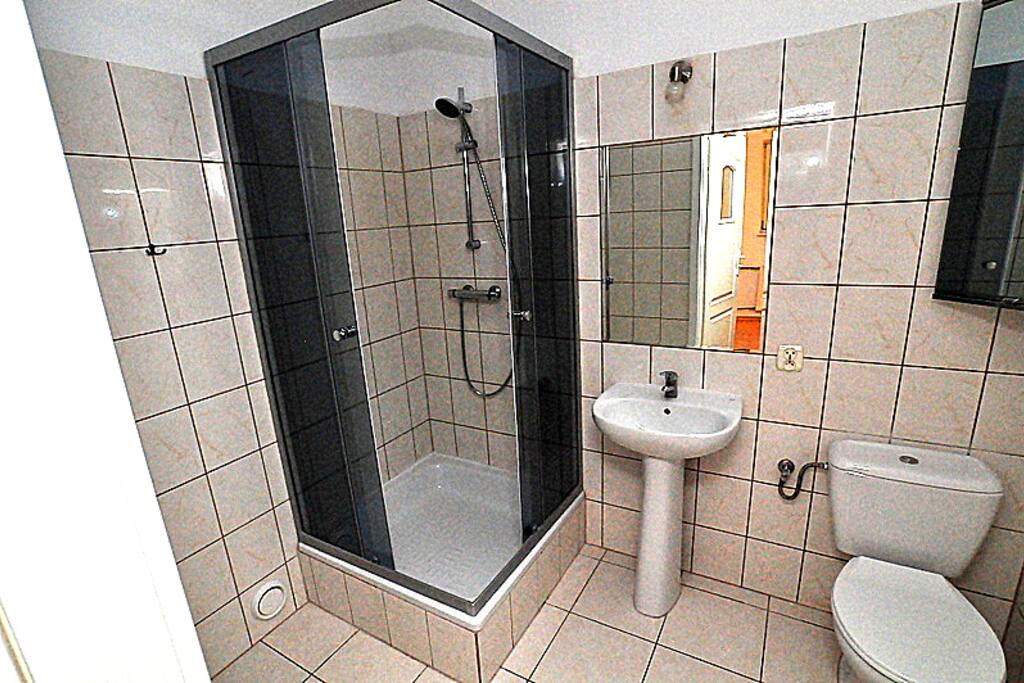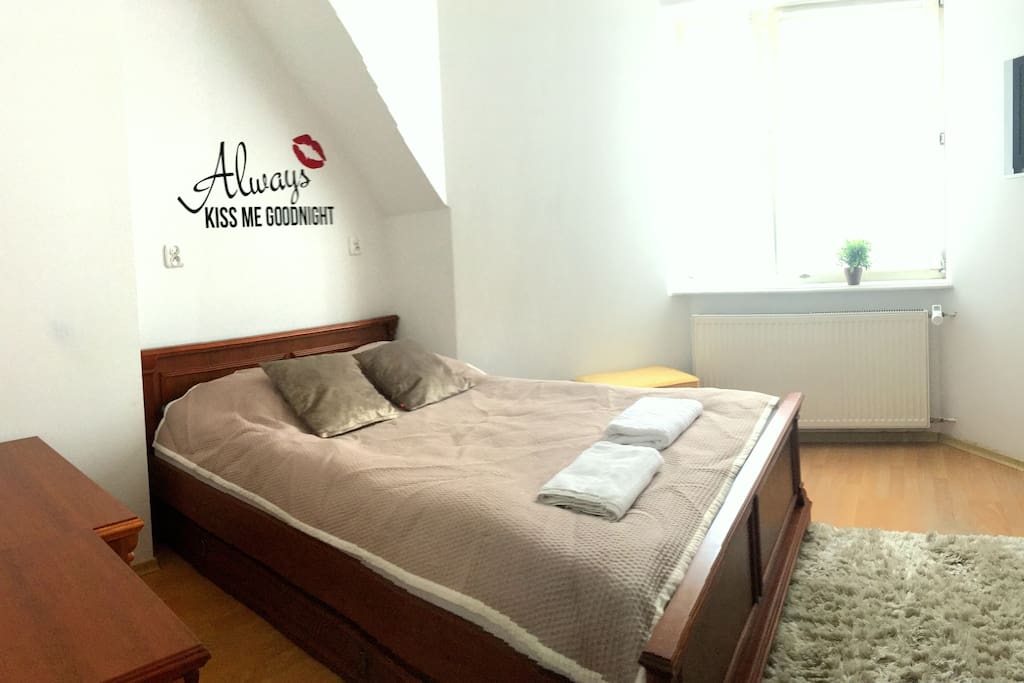 4 - double room between city center and airport
We offer Guest rooms in the green part of Gdansk called Golden Inn (Zlota Karczma), between airport and city center.
Our Guest House offers double or twin rooms at a good standard. The price includes bed linen and towels.
Fully equipped kitchen with free tea and coffee.
Free:
- WiFi available
- parking based on availability
Our Villa is located in walking distance to IKEA shopping center with direct access to the wood.
Direct buses to Airport, Gdansk Old Town and Sopot are available.
房源
Apart of the rooms all guests have access to fully equipped kitchen.
与房客的互动
During the stay guests can contact me anytime they will need any help or assistance. I will do what I can to help.
其他注意事项
We are leaving the kitchen to Our Guests disposal but the kitchen can be used between 6:00 to 22:00, which will allow to respect other Guests and night silence.
Kitchen can be used only by the Guests and only for meals.
It is not a pub and therefore shouldn't be occupied for all evenings preventing other Guests to use it.
The kitchen is cleaned by us but we cannot clean it after each Guest, so the kitchen can be used by Guests under restriction that they need to leave the kitchen clean after their meal.
There is night silence which starts at 22:00 and lasts up to 8:00 in the morning.
The Visitors are allowed only after permission given otherway we will be able to charge for extra person, specially for the Guests which will stay in the Villa after 20:00.
---
---
---
---
We as Owners would like to welcome you and hope that you have a lovely stay in our Villa. We hope you will look after it during your stay as if it was your own home.
During your stay you are expected to:
GENERAL
Check in between 3PM-10PM on your arriving day. Any earlier/later checkin/checkout needs to be agreed with owners. Do not exceed the number of people registered. Be considerate to your neighbors, avoiding loudness and noise particularly between 10 pm and 8 am. These are rooms mostly for families, and not for having parties. Surroundings is quiet and peaceful and we would like to stay that way.
DAMAGE AND INSURANCE
You are personally responsible for anything you damage. Contact us as soon as possible to declare it. You are also responsible for your personal belongings.
We always recommend to purchase traveler insurance in your country although the site is CCTV monitored and the video is kept for at least 7 days.
In case of personal injury you should always contact your own insurance company. House owner or the agency cannot be held responsible but are available if you need help.
CHILDREN
Children should be under constant supervision of adults especially during risky activities like using the swimming pool.
PETS
Pets are not allowed to be in the house without written approval from Villa. Even if agreed Pets are not allowed to use any furniture. Pet must not go out of the room freely and not disturb any Guests or other animals around. On you leaving please thoroughly clean after them, especially if the dog easy lose its hair.
CAR
Vehicles must be held on Villa parking place or on the pavement surrounding Villa.
HEATING
Use it only with the door and windows closed.
TV, INTERNET, EQUIPMENT
Make sure you understand how to use any electrical equipment that you are not familiar with and don't change any existing settings.
OUTDOOR
Please be aware of the wind or rain and to avoid any damage please close the window each time you leave a room. Do not use indoor furniture outside.
TRAMPOLINE
Only one person at the time is allowed to use trampoline. Maximum person weight is 80kg. Take off the shoes, use only bare foots. Remove all sharp objects from trampoline and jumper. Do not somersaults. Do not smoking near the trampoline. Do not use during pregnancy or when suffering from high blood pressure.
CLEANING
Please keep the facilities clean especially the kitchen and toilets. Linen and towels are changed upon request or every 7 days. Put all the garbage in designated container and keep the ground clear of litter.

KITCHEN
Kitchen is left to your disposal however after each use please leave the kitchen clean. The oven and all the dishes should be cleaned right after meal preparation to allow other Guests use it. Please note that we are not including extended house cleaning fee so we would appreciate if you could keep clean the areas which are shared with other Guests and which are left to your disposal.
ON YOUR LEAVING
Please remember to empty the fridge from all your food, you can either take them or through them to the bin in the kitchen. We will appreciate if you will leave the property in the same condition that you would like to find it for yourself. Leave the space tidy for the next guests. Only use the furniture for its intended purpose and replace in its original position at the end of your stay. On the departure date please vacate the room until 11 am.
---
---
---
---
Piotr's place is perfect if you need to be close to the airport. It is like the photos, really clean and Piotr is a really nice host. Always willing to help us. I work in the airport and I'm still here because I know I won't find anything as this house. 100% recomendable
---