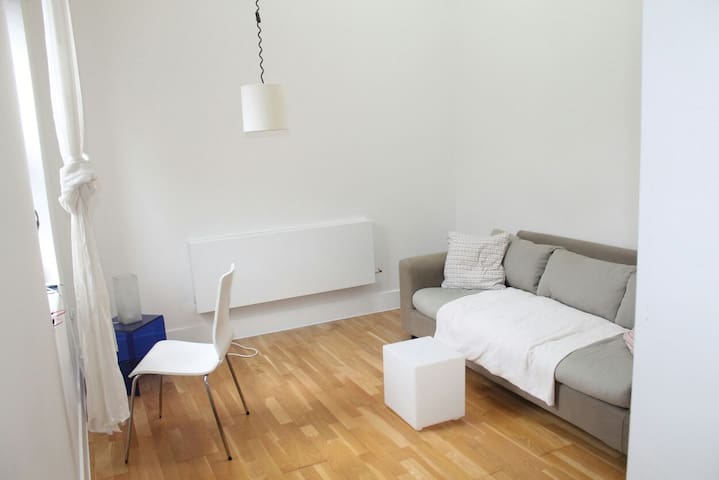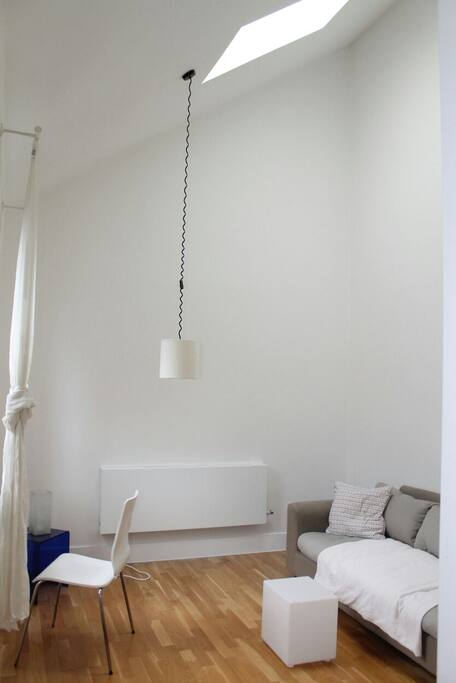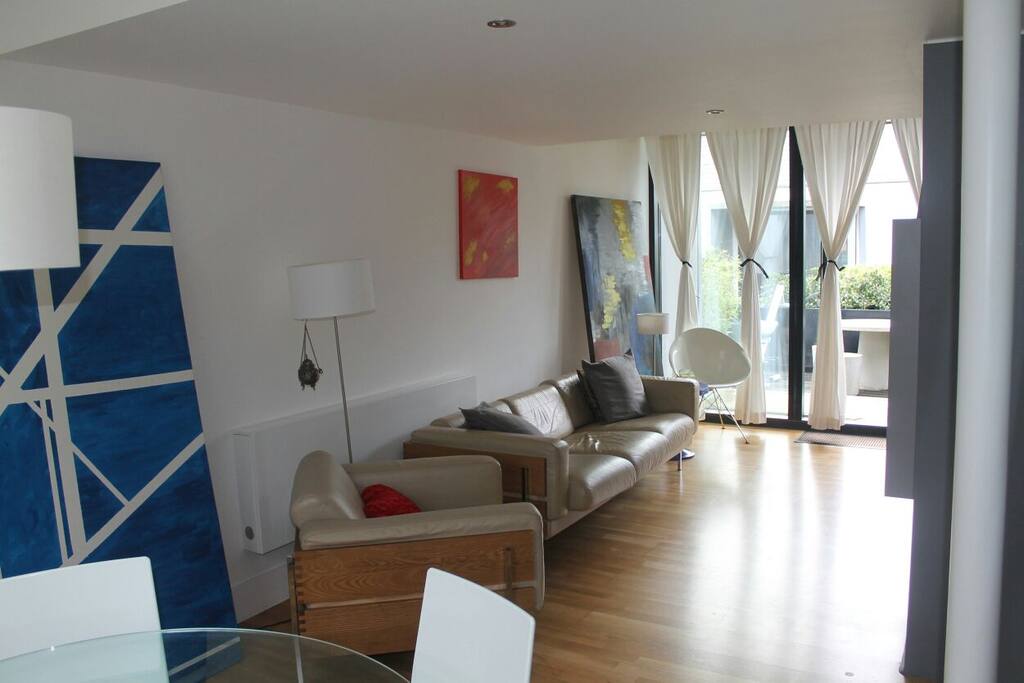 Sofa bed in an independent living room available for the pride weekend . perfect to stay a few nights and have a beauty sleep .
The house will be shared with two more visitors so we please want nice and easygoing guests .
---
Ernie was fantastic host! He was very friendly and even before I arrived he gave me all the information about buses and trams so it only took me 15 minutes to get there from city center.  The house is one of the nicest I've ever seen and just unique, with a lovely dining area in the patio! The area has also some shops such as Aldi and Tesco, and places to eat or ordering take away. It has its own parking spot (shame I don't drive), and is really close to town centre once you know the way. Just ask Ernie. If you want to go back home in a taxi, there a plenty of bookable Uber in the area for less than a fiver. Ernie wasnt there most of the time but he showed me everything and it was a really nice stay.  Thank you Ernie and see you again soon!
---
Ernie was a great host, flexible with check in times and very friendly. The room is actually quite private (despite it being a sofa) and it is in a clean, trendy house. It was much more than we expected and would definitely stay again. We had friends staying nearby so the location was perfect for us, although the house is quite far from the city of Manchester so I wouldn't recommend it if you need to spend a lot of time in Manchester.
---
Ernie was a lovely host, and we enjoyed our time staying at his house. Ernie's place is easily accessible, and is very clean. He was always reachable, and did all he could to ensure our stay was comfortable. I would not hesitate to recommend Ernie's place to anyone looking for a comfortable stay in Manchester.
---
Ernie's house was lovely, clean and tidy. We had a brief conversation with him when we checked in, he showed us the house and how things worked, explained how to get to public transports and gave us some advice about buses and trams. Unfortunately we didn't have the chance to speak to him a lot as it was a really short stay and we didn't spend much time in the house either. Maybe next time!
---