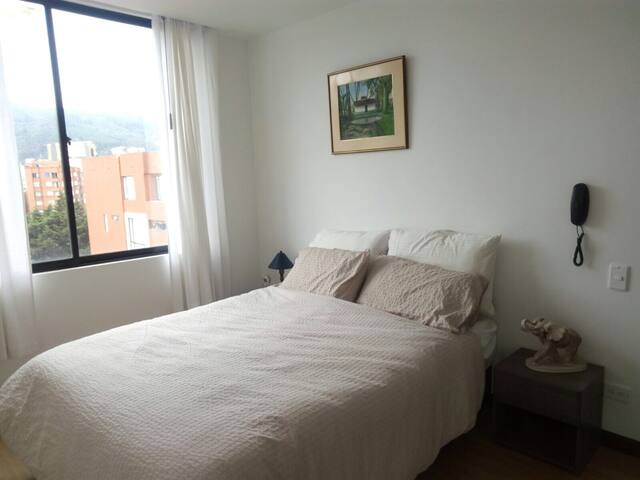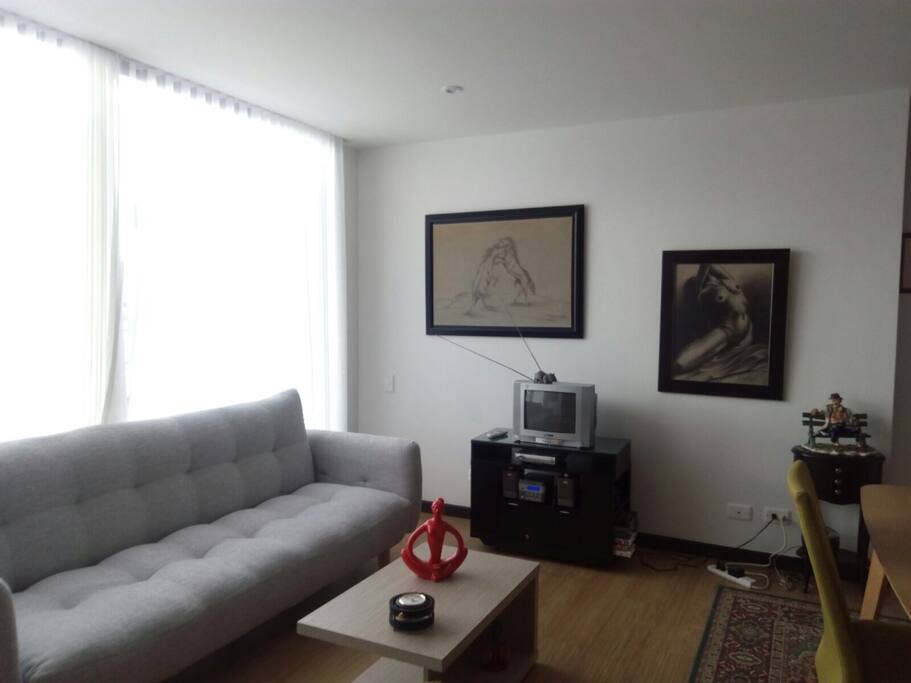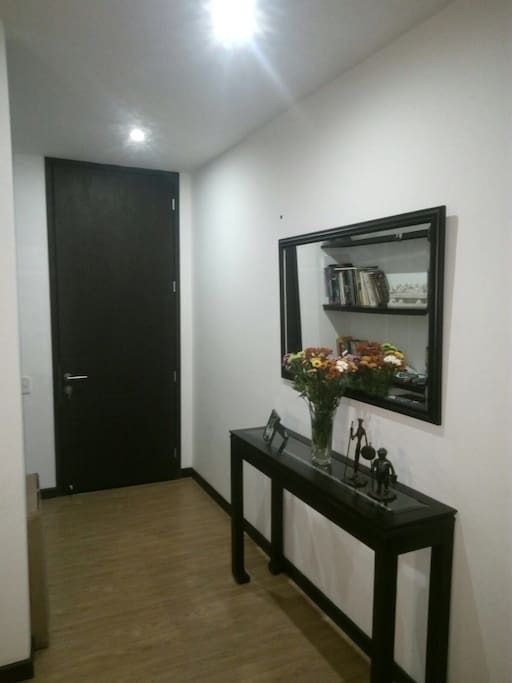 Bright & gorgeous bedroom in new apartment with a perfect Bogotá feeling! It comfortably fits two and is centrally located on a quiet and safe street in the beautiful posh Cedritos. Enjoy the modern kitchen, roof access, private bathroom and walk-in closet.
This neighborhood is in the north side of Bogotá, which is a safe and beautiful are. It is near Plaza Usaquen, where you can find some of Bogotás most beautiful art and flea markets. Unicentro and Santa Barabara two of Bogotás oldest and most visited shopping centers are just a few minutes away. Lots of green parks and restaurants are also just a quick walk away!
---
Hi! My name is Juanita. Thank you for taking a look at my wonderful property. I currently live in Washington, DC and work for a nonprofit organization in digital fundraising and campaigning. Although, I now reside in our nation's capital, I grew up in Orlando, Florida. Both of my listings are at these amazing locations.
The first listing is an amazing home in Celebration, Florida. Celebration is a community and neighborhood located less than 10 minutes away from Walt Disney World. The house is spacious and sunny with a one bedroom suite.

The second listing is in DC. This is an amazing home with open spaces, lots of windows and sunlight, a balcony on the second floor, and completely renovated and modernized. It is an 8 minute walk from the metro, which can take you to all DC attractions, monuments, and museums. The bus system in the city is great and you can also get to the White House or Capitol Hill through bus. You will stay in a cute and modern second floor bedroom.

What else can I tell you about me? I love philosophy and I'm currently looking for my career path. I studied such philosophy at Williams College in Massachusetts. Williams is a very small liberal arts college located in a beautiful town, extremely warm during the summers and wretched with snow during winter. Thankfully, I love both, the warmth and the snow. I'm looking forward to going back and visiting my family in Colombia, but I'd also love to travel to Thailand or Germany, where I studied abroad a few years ago. Most of my friends would say that I love to watch bad movies, but in reality, I just love to watch all movies, even bad movies. Oh, I particularly enjoy watching music videos!
I've only used airbnb once before to travel with my two best friends to a house in vermont. :) I'd love to share this beautiful home with you. Please take a look. I am a very kind host, who loves clean spaces with light. I'm sure you'll also love that beautiful swimming pool in the backyard. Please feel free to ask me any questions you have. I look forward to hearing from you soon!
语言:
Deutsch、English、Español、Français