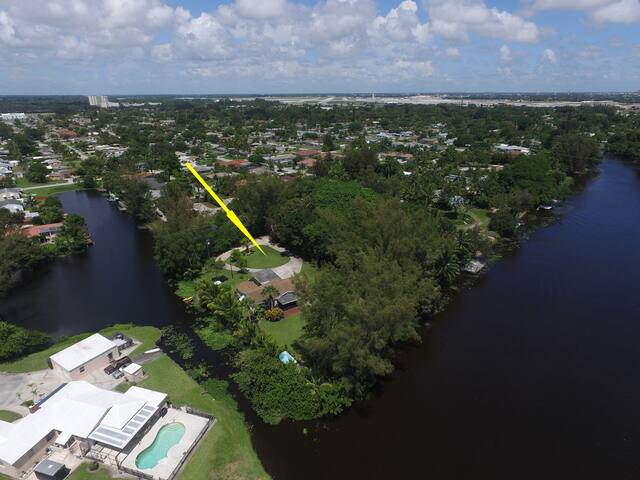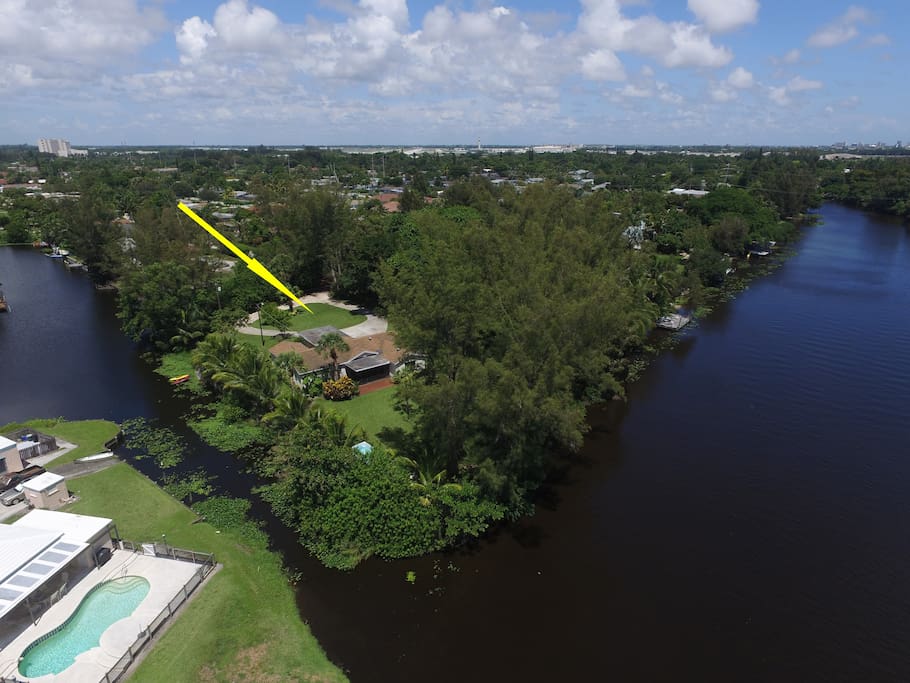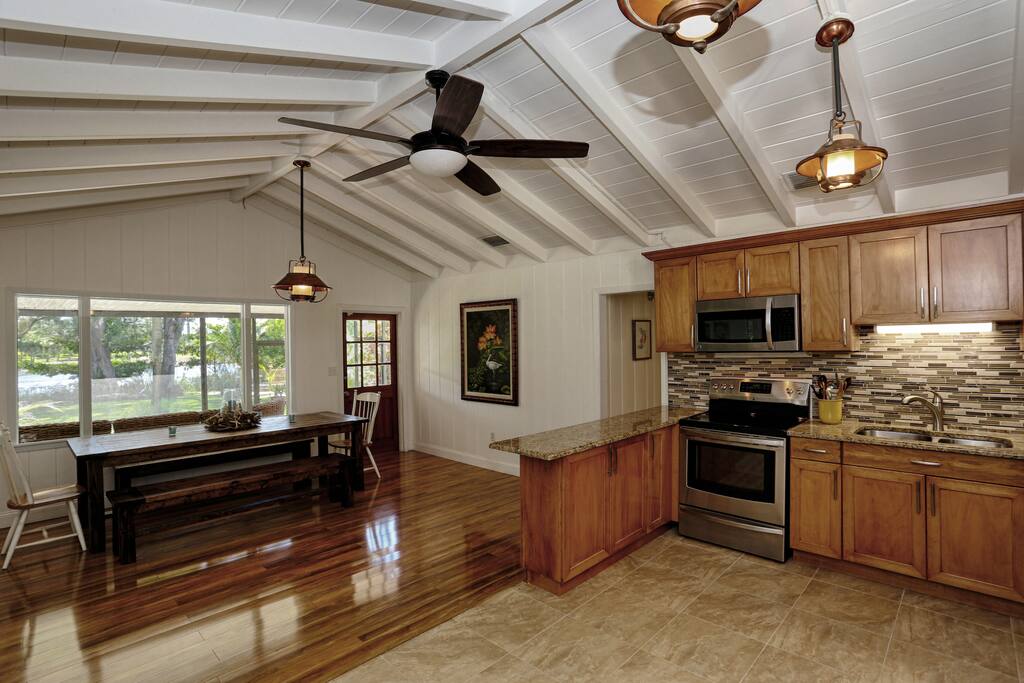 Heron House is a beautiful home and property bordered by waterways on 3 sides. Private and gated, Heron House is close to parks, nightlife, the airport, the convention center and downtown. The award winning Palm Beach Zoo and South Florida Science Museum are a short walk or drive away. Kayak, fish, and nature watch from your own back yard! Play a game of pool or croquet and then cool off in your swim spa! Heron House is a true vacation home in beautiful West Palm Beach.
---
It was the best Airbnb experience ever!!!Shannon's place is a real paradise, the house and property around was above all our expectations, green, clean, quite, private and be honest you wouldn't even want to leave this place as everybody can easily find an activity she/he likes right on the property: garden games, kayaking, pool table, fishing..or just relaxing in jacuzzi - you can't ask for more. Shannon is a super great host, very nice and easy in communication, responsive and ready to do everything to make your vacation unforgettable! Thank you so much for everything once again! We can't wait to come back when next time in Florida! Definitely would recommend to a friend, 6+ stars experience!
---
Shannon was one of the nicest hosts I have ever had the pleasure of renting from. The property is amazing and offers everything you need for an incredible stay. Her special touches were very much appreciated as well as the easy check in. She checked in with us to make sure we had everything we needed She even left something for our dogs to play with, which made their vacation as wonderful as ours. Thank you so much.
---
Shannon was a wonderful host. She even brought us beach chairs & an umbrella which we had forgotten. The house was wonderful and it was easy for us to feel right at home! My son loved having the waterfront property that he was able to fish. Both kids hopped right into the kayaks day 1. First time using Air BnB and it was a great experience. Thank you again for your hospitality Shannon.
---
This was without a doubt the best Airbnb home we have rented. The pictures really don't do it justice. It was exceptionally clean, comfortable, and truly a home away from home. All the amenities were available for our use. The home offered many activities, such as indoor and outdoor games, kayaking, and even a swim spa. Unfortunately, the weather was extremely windy and cool during our time at this home, so we did not kayak or use the spa. The home is large and great for a family vacation and also offers a nice outdoor space. If you are traveling with small children, it does not have a tub if that matters. We loved all the wildlife in its natural habitat - even the alligator across the water. Shannon was a fabulous hostess. Her instructions and generous welcoming gifts were fabulous! She kept in contact with us throughout our stay to make sure everything was going well. We would definitely stay here again and would recommend to others. It is very close to the Palm Beach Zoo and within minutes from other destinations. This home was a great find!!
---
The description doesn't do this lovely place justice. When we arrived we looked at each other and said "This is the first AirBnB place we've stayed at that is BETTER than the on-line description." The refrigerator was stocked with everything we needed for coffee and breakfast. The "snack bar" introduced us to a wonderful new wine. There were so many thoughtful little surprises throughout the house that made our stay welcoming and comfortable. And the property itself! Iguanas, ibis, and a nesting osprey family made nature watching a true pleasure. Just do be prepared for a some traffic noise from nearby Summit Road. We just practiced the Art of Feeling Grateful and learned to block it out. We couldn't recommend Heron House more highly!
---
I am a true Florida native and have lived in the West Palm Beach area my whole life. My husband Pedro is from Ecuador and has lived here for over 40 years. Our 5 kids range in age from 21 to 5 years old! We love to travel and have a home in the Andes mountains in Ecuador.
We decided to make Heron House into a vacation getaway because we love the home so much and we wanted to share it with others. We purchased the home and property nearly 20 ago and have remodeled and updated it extensively.
The property is very large and private. It's also very beautiful. The variety of birds you will see is amazing. We also have quite a few wild iguanas who have made Heron House their own little paradise. They are completely harmless and run as soon as you approach and are extremely neat to see basking in the sun.
Pedro and I both speak fluent Spanish and are available day or night for any questions or needs. Our goal as your hosts is to make your stay as wonderful and comfortable as possible!
语言:
English、Español