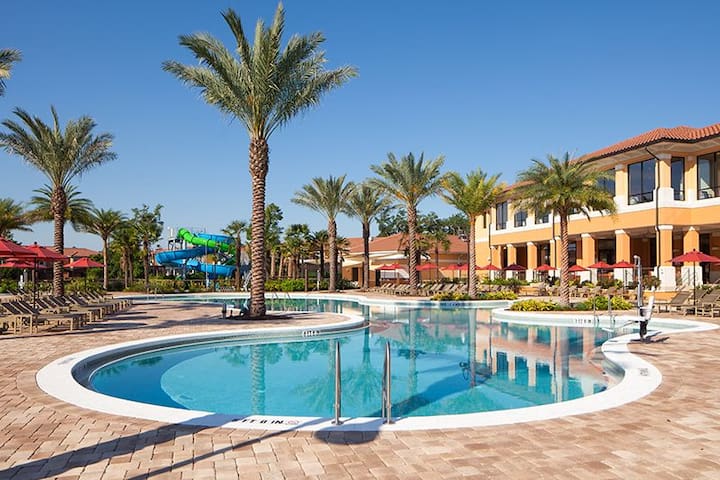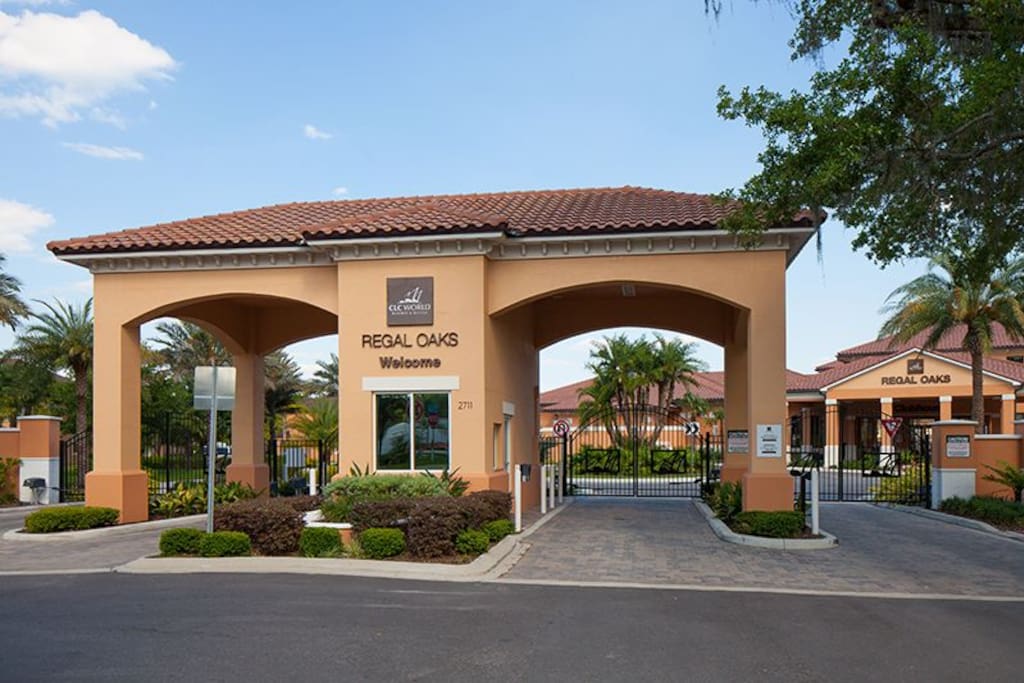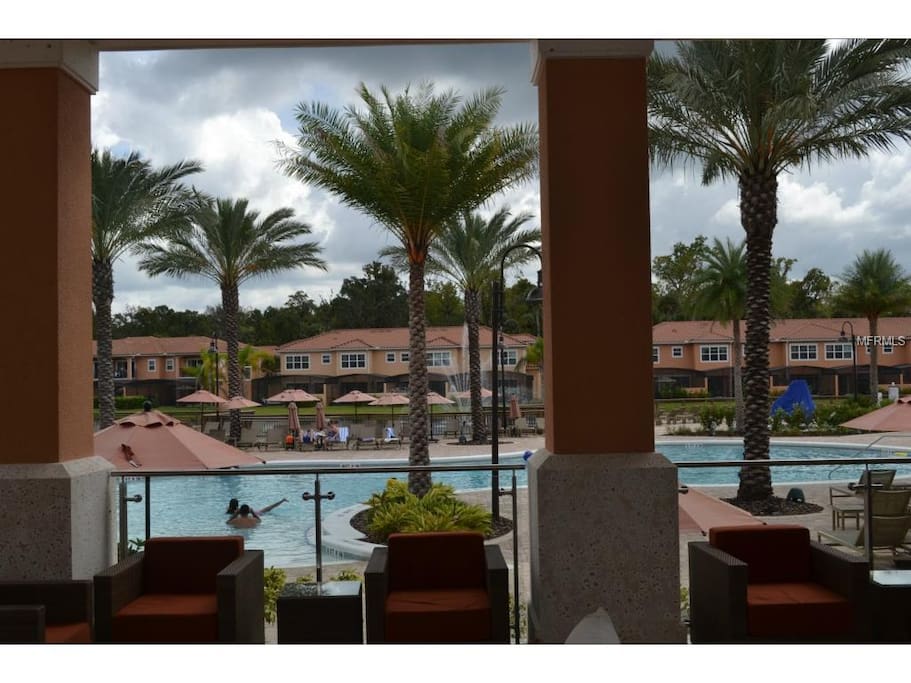 豪华富豪橡树度假村靠近迪斯尼,海洋世界,环球影城,购物和餐馆。 4间卧室3浴室睡眠8.封闭的社区,梦幻般的游泳池,水滑梯,健身房,桑拿浴室等等。
我们没有任何额外的度假费,您支付的价格是最终的,它包括我们度假村的一切和所有免费设施。位于老城区后面,娱乐充满乐趣。沿着老城的砖砌街道漫步,漫步到专卖店。
---
---
---
---
1. Accommodation
Your vacation home includes: Accommodation as booked, including services such as electricity, water, Internet / Wi-Fi, cable, or satellite TV. All bed linens, towels and kitchen towels are provided for your needs. Kitchens are fully equipped with dishes, utensils, glasses, cups, small appliances, and a supply of starter products. Starter products include:
• 2 garbage bags
• 1 roll of toilet paper per bathroom
• Hand and shower soap per bathroom
• 1 travel-size dish detergent
• 1 travel size box of laundry detergent
* Additional supplies or replenishments to those listed above are the responsibility of the guest.
We do not leave any chemicals in the home but there is a mop, broom, dustpan, vacuum, iron, and ironing board in the property. Our homes also include a washing machine, dryer, and dishwasher.
Local calls are free. For all other calls you may require a pre-paid telephone card (available in most large retail outlets).
To ensure comfort, security, and peace of mind, all our vacation homes are registered with the State authorities and are in full compliance with all relevant legislation.
2. Bookings / Reservations
Bookings cannot be accepted from parties of young people under 21 years of age.

3. Lead Guest
The person who is Booking (hereafter called the Lead Guest) certifies that he / she is authorized to agree the Booking Terms and Conditions on behalf of all persons. The Lead Guest must be a member of the party occupying the property, must be 21 years or over, and agrees:
• Not to sublet the property
• To take good care of the property and leave it in a clean and tidy condition at the end of the holiday.
• To permit the Owner or their Agents reasonable access to the property to carry out any maintenance if necessary.
• The Lead Guest also acknowledges and understands that he / she is a licensee of the Owner and not a tenant; and that he / she is not acquiring any interest in the property.
4. Please be advised that intentional damage or gross negligence will result in additional costs.
Credit Card will cover any accidental damage, intentional damages, acts of gross negligence, failure to comply with these terms and conditions.
The Guest agrees to pay the full cost of any breakages, losses, or damage to the property (the Owner's Management Company will be sole arbitrators on cause of damage or loss).
5. Check-In & Check-Out Times
Check-In is after 4:00pm based on property availability. We ask for your patience as cleaning and maintenance on the property may postpone your Check-In time.
To ensure that everything is pleasant and enjoyable for those arriving after your departure, we ask that you please depart the property by 10:00am on the date of your check out.
6. Occupancy & Use
We are very serious about maintaining a family atmosphere for the quiet enjoyment of all guests. We will rent to family groups, married couples and responsible adults over the age of 21. The total number of persons allowed in the property at any time is restricted to the number stated on your confirmations.
Occupancy and use of the premises shall not be such as to disturb or offend neighbors or residents. The Homeowner (or designated Agent) has the prerogative to terminate this agreement and to ask disruptive Guests to vacate the home.
Please note that contravention of the above will render your booking void, all moneys paid will be forfeited and you will be asked to leave the villa immediately without further compensation.
Most homes are in neighborhoods controlled by a Home Owner Association. These associations have strict rules in many cases regarding parking, garbage removal, towels hanging from balconies, trailers and RVs. In the event of non-compliance guests are responsible for any fines that may be imposed. Guests are encouraged to be good neighbors.
7. Housekeeping
Your vacation property will be cleaned to quality standards prior to your arrival and after your departure.
You will be responsible for the cleaning of your property during your stay and for leaving the property in good condition at check-out. We respectfully request that you remember you are staying in someone's home during your vacation. Please treat the home with the same care as you would your own. Please do
not rearrange the furniture or relocate audio/video cords or equipment. For an additional fee a mid-week cleaning or daily maid service can be arranged.
8. Air Conditioning
For homes without an automatic control system, the dial should be set to "automatic" and "cool" (or heat) with the side switch set between 74-80 degrees. Air conditioning units work most effectively when all doors and windows are closed. These units should NEVER be set below 73 degrees or it will result in the unit freezing which will require costly repairs
9. Cable TV & Associated Electronic Equipment
Standard cable service is provided free of charge to all vacation homes. Sometimes cable service can be interrupted due to construction work in the area, thunderstorms, etc. The Owner does not, however, guarantee Cable or Satellite TV service. No refunds will be given due to loss of internet service.
10. Internet Service
All vacation homes are equipped with high speed internet/WiFi free of charge. The Owner does not, however, guarantee internet connectivity. If a guest does access any internet content during your stay you do so at your own risk and are responsible for ensuring that any accessed material does not violate laws regarding copyright, trademarks, pornography or any material deemed slanderous, defamatory or offensive. No refunds will be given due to loss of internet service.
11. Garbage
Guests are responsible for putting out the trash during the stay and on the day of departure. DO NOT put trash out the night before pick up or local wildlife WILL tear open the bags and spread garbage in search of food.
12. Pest Control
A quarterly pest control service is provided for this vacation home. Although all our homes are on scheduled pest control maintenance, you may see ants, cockroaches, spiders, and other assorted insects inside the home. They are impossible to eradicate in this tropical environment, but we will do our best effort to address any problems that may occur. They are attracted to the cool, moist environment that a house provides and should not be construed as a sign of uncleanliness. You can help reduce their visits by keeping the counters and sink clear of any open food and washing dishes promptly. Such encounters do not entitle Guest to any kind of refund.

13. Toilets
The plumbing systems cannot cope with anything other than toilet paper. Therefore to avoid blockages and possible overflows, please do not flush any of the following products down the toilet: baby wipes, cotton wool, diapers (nappies), personal hygiene products and plastic wrappers. If the system appears to be blocked, please try and clear it with a plunger (which is provided in all homes) before calling the Management Company. A call out fee may be charged to unblock toilets and the cost of calling a plumber due to misuse will be charged
14. Pets/Smoking
All of our homes operate a strict No Pets and No Smoking policy in the property at any time. However, smoking is permitted outside the home on the patio area.
14. Parking
Two vehicle parking spots available in front of the house. Typically, parking is not available at the properties for RV's, buses, or trailers.
Please do not park on the lawn, or sidewalk.
15. Swimming Pool
Guests may use the swimming pool at their own risk. They should always observe the safety rules listed and observe the pool safety notice displayed in the pool area.
16. BBQ
Rental BBQ could be arranged upon request
17. Departure Responsibilities
• Please leave the property reasonably clean and in order.
• Place all kitchen items (dishes, cookware, etc.) into the dishwasher and turn it on.
• Dispose of all trash in the proper containers.
• Lock all doors and windows.
• Please let us know of any damage or maintenance needs.
18. Lost/Forgotten/Stolen Items
The Owner/management is not responsible for lost, stolen, or forgotten personal belongings.
Please check the property thoroughly for any personal belongings before you check out. If you happen to leave something behind, please notify the Owner and we will make all reasonable efforts to search for the item(s) and mail them to you at your expense.
19. Performance & Maintenance
The Homeowner is responsible for keeping the vacation home functional as advertised. However, failures of electrical, plumbing, air conditioning, heating, and mechanical systems are not completely preventable. Should a failure occur during your stay, we will make every effort to have repairs made or limit the adverse effect upon you.
Any breakages or maintenance issues are required to be reported to Management
• Monday - Friday: 8:00 a.m. - 6:00 p.m.
• Saturday - 9:00 a.m. - 6:00 p.m.
For emergencies such as failure to gain access to a home, loss of power or water to the whole house, air conditioning failure, burst water main or burglary please contact our office any time. In the event of an emergency, we aim to respond within 24 hours, for all non-emergency matters we aim to respond within 48 hours.
Abuse of management phone line will be charged at $50.00 per call.
Should the failure be due to negligence on the part of the guest(s), the cost of the repairs will be charged
20. Liability/Force Majeure/Disclaimer
No liability is accepted by the Owner for loss of main services or failure of appliances, nor for the consequences of the actions or omissions of persons who may control supply of mains service, nor any actions taken in the vicinity of the property by any authority over which there is no control by the Owner.
The Owner does not accept any liability for injury, damage or loss caused by any reason or for any claim made as a result of this booking and/or the subsequent vacation. The Guest is responsible for taking out adequate insurance to cover all risks. This waiver is also applicable to people visiting the property as guests of the Guest(s).
The Owner does not accept any liability for injury, damage or loss caused, or for any such claim by a third party as a consequence of actions by the Guest(s) and other people occupying the property during the period of the rental.
The Owner will not be liable for any loss or delay occasioned by any of the following: strikes, riots, political unrest, war or the threat of war, terrorist activities, industrial disputes, fire, flood, technical/weather problems to transport, aircraft, closure of airports, or any other event beyond the owner's control.
---
严格
旅程开始前的7天之前取消预订可以获得50%的退款。如果在旅程开始前7天内取消预订,该预订将不可退款。
---
---
---
Very nice place, very comfortable. Everything was as descibed. Very close to Disney's parks, but not so close to Universal's. Anyway it is very convenient for a stay in Orlando. Take a chance to visit Old Town's attractions and unusual shops that are at a walking distance from the resort.
---
Large condo. Great location - only about 15 mins to the parks and close to all amenities. Resort-style clubhouse and pool were great. Very family friendly. The only downside was the lack of any spare toilet paper and that there was no dish soap. Buying these things for a 4 night stay is a waste. Could've been provided to a certain degree.
---
The location was very convenient to the highway, stores, restaurants. It was nice to have space to spread out a little. We had a great stay.
---