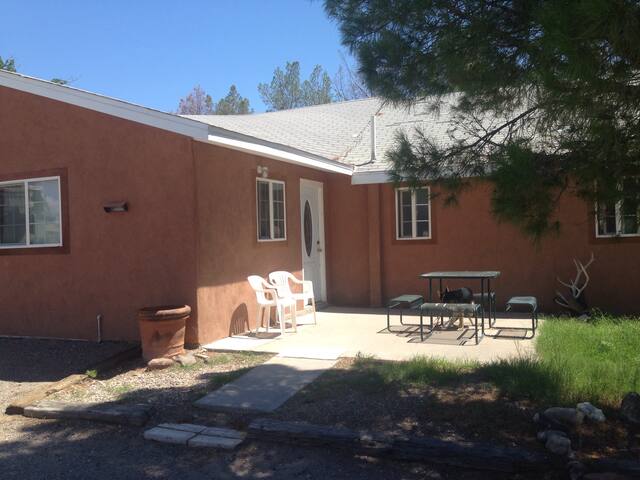 Very large living/kitchen area is great for families/reunions. Back yard is dog/puppy proofed with a basketball court and shaded grilling area with grill. Bedrooms are very large and all include closet space.
---
Chaz was available by phone for questions and advice. He was very friendly when he would stop by to drop off his young pup. There are 3 restaurants within an easy walk from the house, and even with the house being on a major street, it was quiet at night. The house is very large with 2 bedrooms and 2 baths and a fenced back yard. It was nice to have the fenced yard traveling with a dog. Chaz has a young pup that stays in the back yard, separate from the yard for the house. Some rooms were missing door knobs so privacy could be an issue in bathrooms & bedrooms. Thanks for hosting Chaz.
---
We never met Chaz, but his communication was good. When there was a conflict regarding another rental of his, Chaz gave us a generous discount for the larger home. The space was spacious and clean. We brought our two dogs as well. There was no internet and the cable TV did not have many stations. This was an inexpensive, large space for ourselves and our dogs. Easy to find.
---
Chaz was great, the house was ok. There are some items that need to be fixed before it is rented out again. Bathroom 1 sand door so it does not stick, bathroom 2 needs a door handle, Bedroom 2 needs a door, replace burnt out light bulbs. It was nice to have a backyard for the little doggies to play.
---