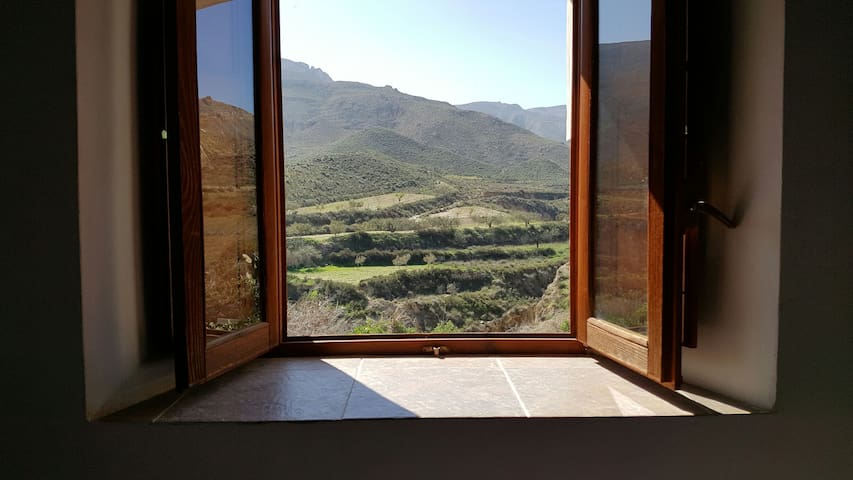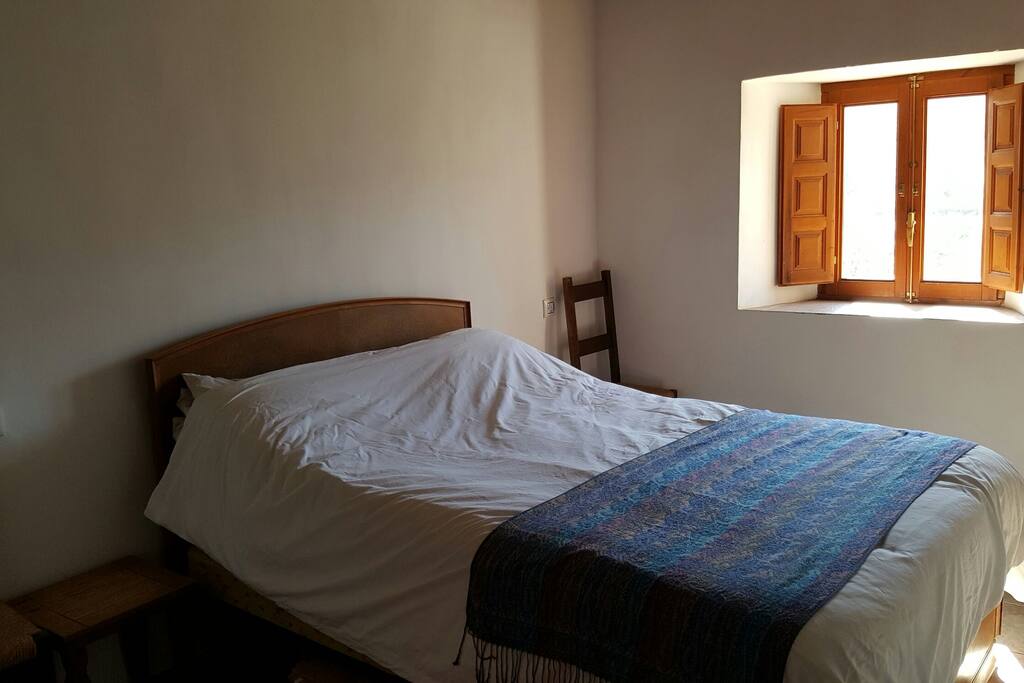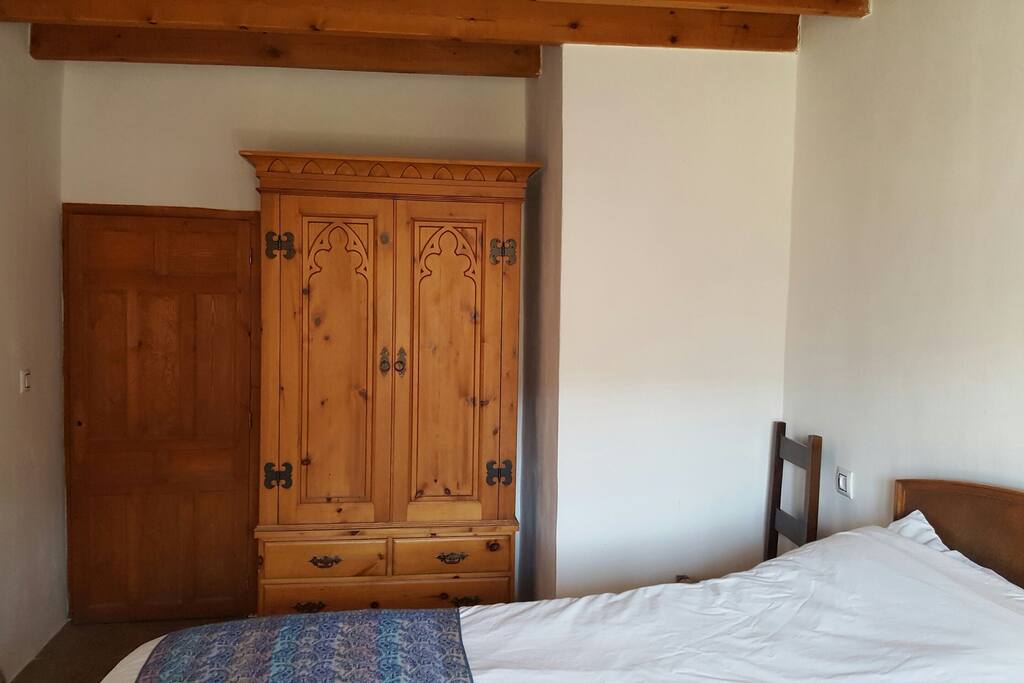 The Cactus Patch - peace, quiet and great views.
Come to the Cactus Patch for peace and quiet and great views. A comfortable bed, your own bathroom and no passing traffic!
The house is "off the beaten track". The tarmac road ends about a kilometre from our house. The track to the house is navigable without four wheel drive, but if you're worried about reaching us in your vehicle, we can pick you up in the village. No mains electricity. We have solar power and a back up generator. Two friendly dogs - they won't be in your house though!
---
The cactus patch is a wonderful place to relax and admire the unique scenery. Plenty of walks to do around and the beaches are not too far away when you re up for it. Helen and Mark have been wonderful hosts. In addition to welcome us with the finest a drinks they have been giving us good advices about things to do around and were very helpful when problems showed up (we forgot to give back the keys ...). On top of a very nice room (confy bed and beautiful view) you'll have at your disposal a huge space including well equipped kitchen, dining room (with a view again!), living room and outdoor space to eat/chill (view...) Everything is cosy. You'll also find in the house maps of the area and a great book written by a local expat that will answer any question you may have about the surroundings. It's absolutely worth the drive (which by the way seems to get better when you get used to it).
---
The Cactus patch is set away from noise and traffic in amongst a beautiful and scenic landscape. Helen and her partner are delightful people who helped to make our stay a memorable and lovely experience. We already miss being there but hope to return one day. We will never forget seeing a wild golden eagle flying overhead.
---
Cannot praise Helen and Mark enough. They were truly the perfect hosts. We were made to feel like special friends and not like paying guests. Such a lovely, warm and interesting couple. Their house is beautiful and exquisitely decorated. The location is serene and stunning; the perfect destination to feed the soul. Cannot recommend highly enough. Thank you Helen and Mark!
---