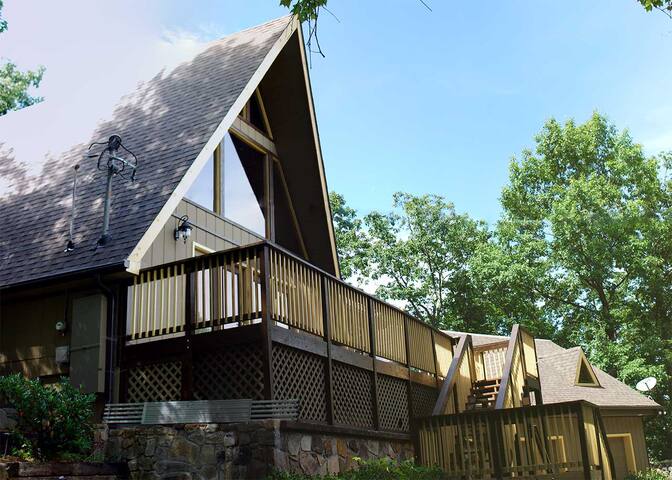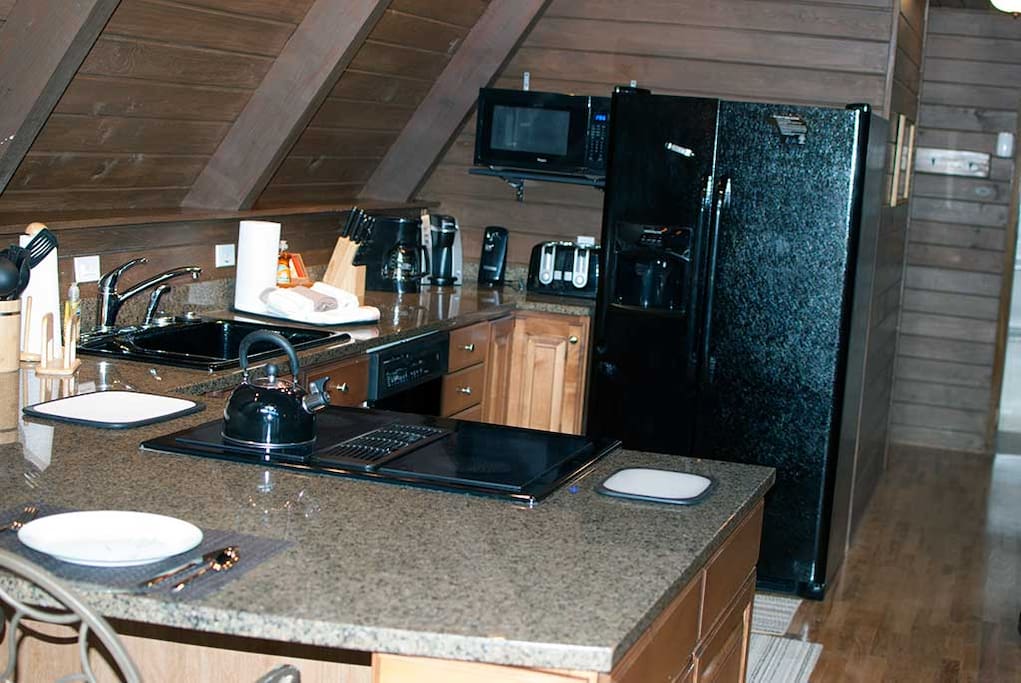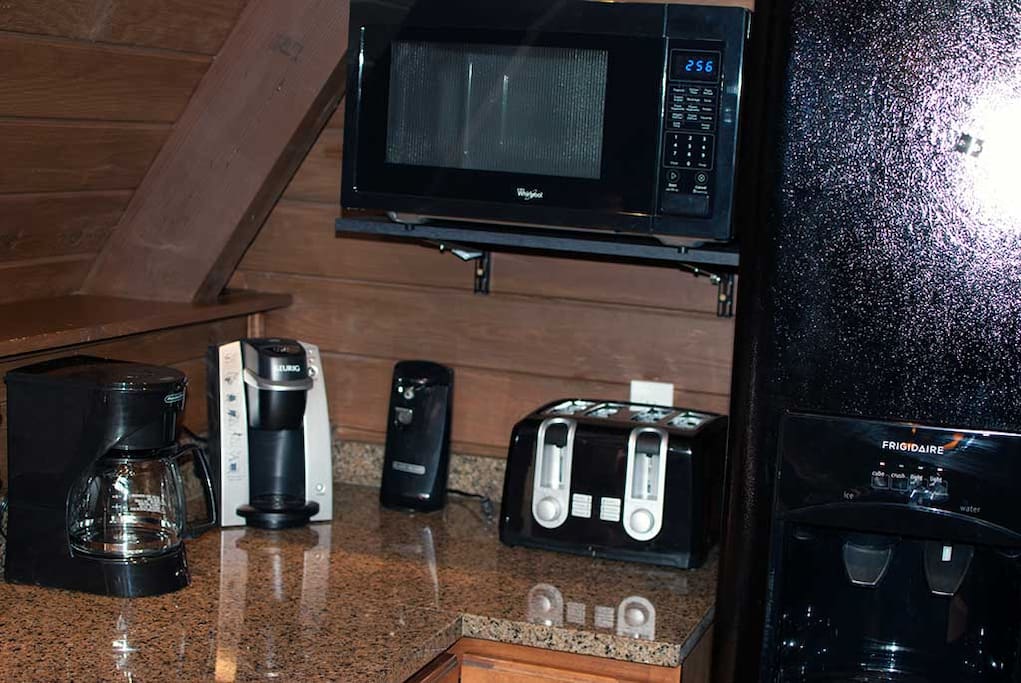 Tyrolea Lodge - Huge Cabin for Large Groups
位于田纳西州盖特林堡的Chalet Village Resort社区。方便前往加特林堡市中心,大烟山国家公园,鸽子锻造和多利亚。适合大型家庭团聚,婚礼团体,教会团体,运动队和商务休闲。欢迎狗。
Located in the Chalet Village Resort community of Gatlinburg, TN. Easy access to downtown Gatlinburg, The Great Smoky Mountains National Park, Pigeon Forge, and Dollywood. Perfect for large family groups, wedding groups, church groups, sports teams, and business retreats. Dogs are welcome.
房源
Tyrolea Lodge酒店是一个适合大型团体,如大家庭,教会团体,婚礼派对,体育团队,商务休闲或多个家庭的大型客舱。我们受到城市限制,作为一个14人的小屋(卧铺沙发做16)。虽然我们为14人提供了实际的床位,但是睡袋和空气床的空间很大。 作为Chalet Village Resort度假村的一部分,客人可以非常合理的价格预订会议,婚礼,招待会或派对的俱乐部会所。大会所距离Tyrolea Lodge很近。我们还有其他2,3和4卧室的小屋靠近蒂罗拉小屋。 机舱几乎4000平方英尺,就在里面。它有三个甲板和大量的户外空间。有6到8辆车停放很多 有一个巨大的游戏室,配有台球桌,足球桌,篮球,卡牌桌,沙发和大型电视机。游戏室内设有一个小型(8x12英尺)的阳台,桌子和椅子。您可以将此作为吸烟者门廊,因为吸烟不允许在客舱内。 在游戏厅的大厅里,我们称之为"男孩宿舍",但适合任何人使用。设有双床双层床,一张全尺寸床和一张大号床的沙发。房间还有很多睡袋或空气床的空间。这个房间里有一个40"的LED电视。 下一个大厅是洗衣间。它有一个全尺寸洗衣机和烘干机和大量的存储空间。 在洗衣房的大厅里,我们称之为"女孩宿舍",但也适合任何人使用。设有一张特大号床和一张特大号床。这间客房还设有一个40"LED电视,连接浴室配有卫生间梳妆台和瓷砖淋浴。 下一个大厅是一个非常大的浴室。设有卫生间,浴缸/淋浴组合和双人梳妆台。这间客房空间很大,让客人的空间有所挑战。这不是一个残疾人无障碍浴室,它只是有很大的空间。 大厅旁边是巨大的客厅。这是房屋的枢纽,所有交通工具都从外面和机舱的其余部分通过。这间客房设有高拱形天花板,外露横梁和硬木地板。有一个与餐厅共享的双面壁炉。有很多舒适的座位与2个肾形的沙发和2个躺椅。这间客房设有一个完整的湿吧,可以作为餐厅的自助餐一倍。这个房间里有一个50英寸的LED电视,客舱的主入口进入起居室,还有两扇法式门通向阳光房。 餐厅的座位为16.这间客房位于机舱的A-Frame部分下方,高25度。有一个大餐桌可容纳10人(6把椅子和两个长凳,可以安置更多的年轻客人)。还有一个较小的早餐桌将座位4.有提供的凳子,以便2可以坐在面向厨房的花岗岩酒吧。有一个巨大的自助餐,包含所有的菜肴,银器和玻璃器皿。该单位还包含专业和季节性的菜肴。饭厅的双法国门通向大型前甲板。这个甲板还有一个野餐桌,可以放置至少4人(天气允许的话)。 厨房对餐厅开放,设有所有电器,包括洗碗机。有一个非常大的冰箱/冰柜。厨房里还有一个厨房以及另外一个可以作为厨房使用的区域。 厨房是一个非常舒适的女王卧室。这间卧室有一个40"的LED电视。 大厅下面是一张带四柱床的特大号床卧室。这间卧室还配有40"LED电视。 这间卧室有一间桑拿浴室。这是一个带两个全尺寸长椅的小桑拿浴室。 桑拿浴室是另一间带卫生间,梳妆台,瓷砖淋浴和按摩浴缸的浴室。 餐厅的楼上是"阁楼套房"。这是一个巨大的区域,有一张大床。客房设有梳妆台,连接浴室配有卫生间和淋浴。在楼梯顶部有一个小的阅读/电视观看区域。阁楼有一个40英寸的LED电视,可以从床或休息区观看。注意:阁楼套房对下面的餐厅开放,从这里通过大型A-Frame可以欣赏到Smoky Mountains山的美景窗户床从客厅很远,从下面看不到。 通过客厅法国门是一个巨大的屏幕在太阳门廊,有一个餐桌可坐6和一个柳条坑组和酒吧桌。在...外面 屏幕是一个带有8人热水浴缸的甲板,俯瞰着下方的树木茂密的斜坡。这个甲板上有一个大的燃气格栅。我们提供气体。 草地上有一个大包裹,提供了很多户外活动的地方。 离开岩石后面的车道是一个隐藏的露台,带有气体火坑和椅子。这是晚上和下午的好地方。通常,这里有一个美妙的微风,使这个夏天的下午是最好的地方之一。
Tyrolea Lodge is a huge cabin suitable for large groups such as Big Families, Church Groups, Wedding Parties, Sports Teams, Business Retreats, or Multiple Families. We are limited by the City to rent this as a 14 person cabin (the sleeper sofa makes 16). While we provide actual beds for 14 people, there is lots of available floor space for sleeping bags and air beds.
As part of the Chalet Village Resort, guests are able to book the clubhouses for meetings, weddings, receptions, or parties at a very reasonable price. The large clubhouse is very close to Tyrolea Lodge. We also have other 2, 3, and 4 bedroom cabins close to Tyrolea Lodge.
The cabin is almost 4,000 square feet and that's just the inside. It has Three Decks and lots of outdoor space. There is plenty of parking for 6 to 8 cars
There is a huge game room with a Pool Table, Foosball Table, Basketball, Card Table, Sectional Sofa, and Large TV. There is a small (8x12 foot) balcony off on the game room with a table and chairs. You could use this as a smokers porch since smoking is not allowed inside the cabin.
Across the hall from the game room is the room we call the "Boy's Dorm", but it is suitable for anyone. It has twin bunk beds, a full size bed, and a sofa that makes a queen size bed. The room also has lots of room for sleeping bags or air beds. There is a 40" LED TV in this room.
Next up the hall is the Laundry Room. It has a full size washer and dryer and lots of storage space.
Across the hall from the laundry is what we call the "Girls Dorm", but it is also suitable for anyone. It has a King Size Bed and a Queen size bed. This room also has a 40" LED TV. There is an en suite bathroom attached which has a toilet vanity and tiled shower.
Next down the hall is an extremely large bathroom. It has a toilet, bathtub/shower combination, and double vanity. There is a lot of empty space in this room which allows space for mobility challenged guests. This is not a handicapped accessible bathroom, it just has a lot of room.
Down the hall and around the corner is the giant living room. This is the hub of the house where all traffic passes through from outside and the rest of the cabin. This room has high vaulted ceilings with exposed beams and hardwood floors. There is a two sided fireplace which is shared with the dining room. There is plenty of comfortable seating with a 2 kidney shaped couches and 2 recliners. There is a full wet bar in this room which can double as a serving buffet for the dining room. This room has a 50" LED TV. The main entry door to the cabin comes into the living room. There are also twin french doors opening out into the sun room.
The dining room has seating for 16. This room is under the A-Frame portion of the cabin and has 25 foot high peak. There is a large dining table which will seat 10 (6 chairs and two benches which could seat even more younger guests). There is also a smaller breakfast table which will seat 4. There are stools provided so that 2 can sit at the granite bar facing the kitchen. There is a huge buffet which contains all of the dishes, silverware, and glassware. This unit also contains specialty and seasonal serving dishes. There are double french doors off the dining room which lead out to the large front deck. This deck also has a picnic table which can seat at least 4 persons (weather permitting).
The kitchen is open to the dining room and has all appliances including dishwasher. There is a very large refrigerator/freezer. There is a pantry with pull out shelves in the kitchen as well as another area down the hall which can also be used as a pantry.
Off the kitchen is a very comfortable Queen bedroom. There is a 40" LED TV in this bedroom.
Down the hall is a King bedroom with a four poster bed. This bedroom also has a 40" LED TV.
There is a sauna across from this bedroom. This is a small sauna with two full size benches.
Across from the sauna is another bathroom which has a toilet, vanity, tiled shower, and jetted Jacuzzi tub.
Upstairs from the dining room is the "Loft Suite". This is a huge area which has a Queen bed. There is a vanity and the en suite bathroom has a toilet and shower. There is a small reading/TV viewing area at the top of the stairs. The loft has a 40" LED TV which may be viewed from either the bed or the sitting area. Note: the loft suite is open to the dining room below. There are excellent views of the Smoky Mountains from here through the large A-Frame windows. The bed is very far back from the living room and can't be seen from below.
Through the living room french doors is a huge screened in sun porch which has a dining table which seats 6 and a wicker pit group and bar table. Outside the screen is a deck with a large 8 person hot tub overlooking the wooded slopes below. There is a large gas grill off this deck. We provide the gas.
There is a large wrap around grass yard which provides lots of places for outdoor activities.
Off the driveway behind the rocks is a hidden patio with a gas fire pit and chairs. This a a great place in the evenings and also during the afternoons. Often, there is a wonderful breeze that comes up the slopes making this one of the best places to be on a summer afternoon.
房客使用权限
客舱的楼上部分是你的。 从照片中可以看出,Tyrolea Lodge有一个三车库。由于这是未完成的空间,盖特林堡消防局不允许客人进入车库区。我们管理这个区域的几个小屋,我们用这个空间进行存储和维护。我们可能不得不偶尔访问这个空间,但它主要用于长期和季节性存储。当客人到场时,我们会努力避免访问这个空间。如果我们必须访问它,我们将与您确认安排一个方便您的时间。
The upstairs portion of the cabin is yours.
As you can see from the photos, Tyrolea Lodge has a three car garage. Since this is unfinished space, the Gatlinburg Fire Department does not permit guest access to the garage area. We manage several cabins in this area and we use that space for storage and maintenance. We may have to access this space occasionally, but it is mostly used for long term and seasonal storage. We will try very hard to avoid accessing this space when guests are present. If we do have to access it, we will check with you to arrange a time which is convenient to you.
与房客的互动
我们住在附近,如果需要我们可以使用。我们可以提供餐饮,娱乐,购物,徒步旅行等活动的建议。
We live nearby and are available if you need us. We can offer up suggestions for dining, entertainment, shopping, hiking, and other activities.
其他注意事项
房价包括12.75%的销售和入住税。 我们是盖特林堡的一个完全执照的业务,并有一个有效的旅游住所许可证从盖特林堡市过夜的房租。
The rate includes 12.75% sales and occupancy tax.
We are a fully licensed business in Gatlinburg and have a valid Tourist Residency Permit for overnight cabin rental from the City Of Gatlinburg.
---
---
---
---
Guest making reservation must be at least 25 years old and stay at the cabin. We allow up to two dogs up to 25 pounds each. There is an additional $25 pet cleaning fee.
---
---
---
---
We are retired and live in Gatlinburg. We own 7 cabins in the Chalet Village Resort area of Gatlinburg.

Our cabins are set up as guest rentals. We have traveled all over the world and have set these cabins up with the amenities that we would want when we stay somewhere on vacation or on business.

Since we live here on the mountain, we are usually available at very short notice to take care of any issues that may arise. Unlike a lot of the owners of cabins in Gatlinburg, we make sure our cabins are clean and well maintained.
语言:
English