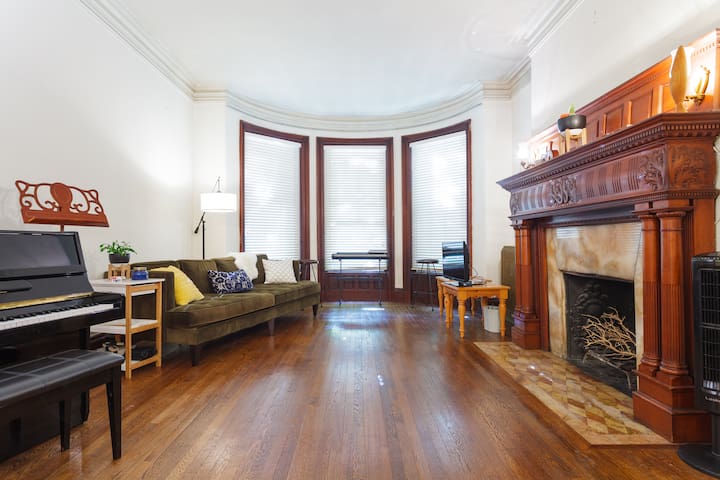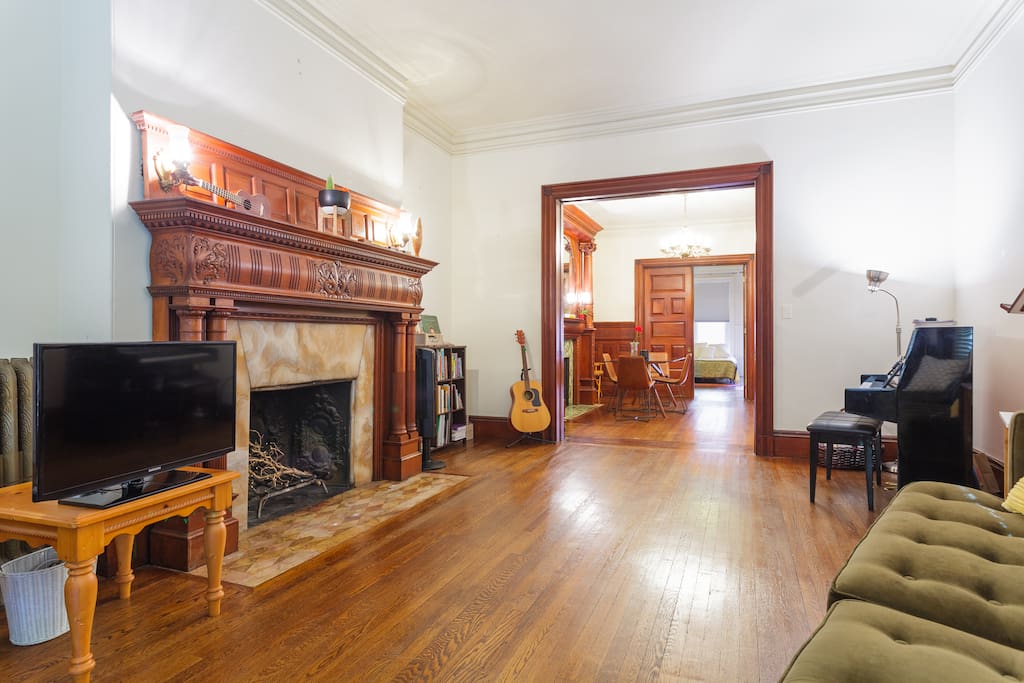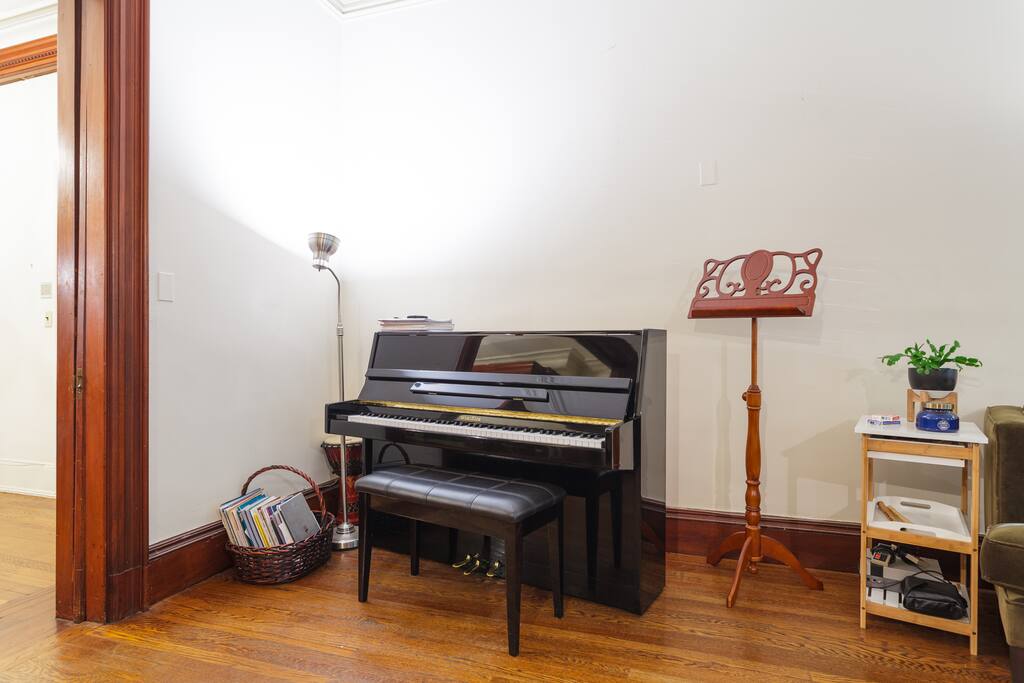 We had a very wonderful stay. The beds were super comfortable, the rooms were really beautiful, and the apartment is very nice. Our hosts were very friendly and hospitable! Kristin left snacks and very nice notes for us with recommendations on what to do. She also welcomed us to a fully stocked fridge! Perfect!! The area is perfect, very close to shops, cafés and some of the best food we've eaten trip. Easy access to public transit and public parks. What a nice spot! I totally recommend staying here. :)
---
Apart from one incident, our stay was nice and convenient. The evening we arrived the air mattress broke and one of our colleagues had to move to a hotel. Kristin was very responsive and quick in answering even late night messages, the very next day she brought us a new air mattress including a bottle of wine and cookies as an apology. However, our colleague stayed the whole trip in the hotel as he can't sleep on an air mattress and due to the fact that the bathroom (incl. toilet) was only accessible through the bedroom. So it's not really suitable for larger business trips unless you are ok going through your sleeping colleagues room at night. Kristin then reimbursed us 1/4 of the price and has taken further steps to adjust her homes description according to our feedback. Other than that, the apartment is located very beautifully in Boston and was clean as seen in the pictures. Kristin was very professional and has left explanations where it was needed (e.g., tips where to go out to eat, transport, etc).
---
Great apartment, comfortable beds, and perfect location. We were two couples in town for a ball game...easy walk to Fenway and close to great bars, restaurants, and shopping. Kristen was very helpful and responded immediately. She provided very useful tips for your first trip to Boston. The complimentary treats were a great surprise as well. I recommend this place for anyone travelling to Boston.
---
Music teacher and software engineer traveling across New England and beyond!