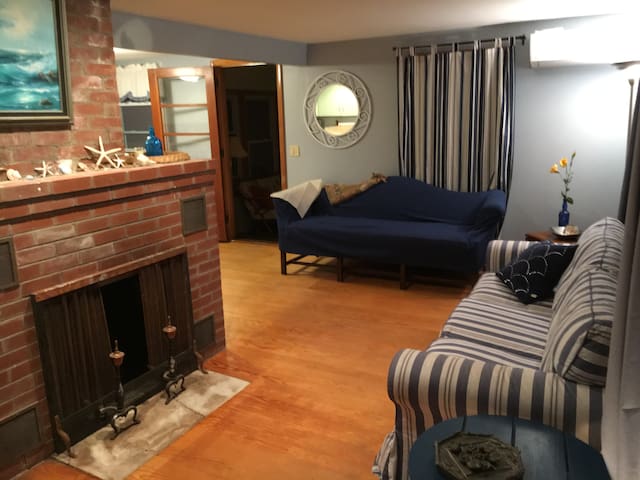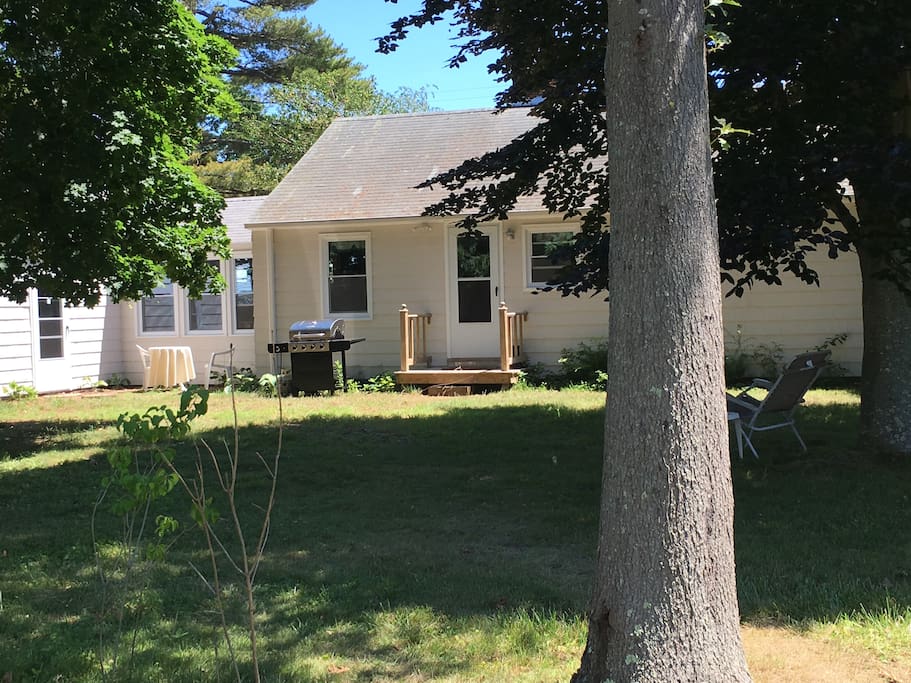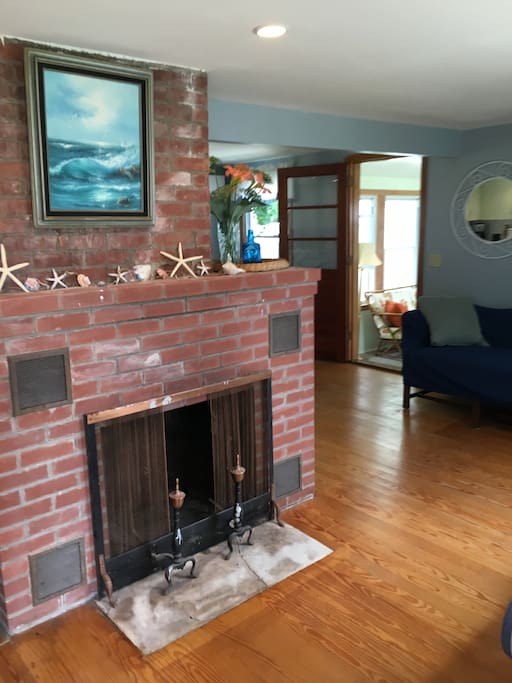 Classic cottage in Black Point Beach Club Assoc. perfect for a week or a month's stay at the seaside. Three bedroom home also available for long term rentals during the fall/winter/spring season-easy commute to New London, Groton, Hartford +. House is 1.5 blocks from private beach (rental includes membership to all amenities). Short walk to clay tennis courts, local market, playground & more. Lots of back yard space to grill and gather after a day at the beach. New heating/AC system.
---
Our family of 4 (my wife, myself, and our 2 kids ages 4 and 6) just spent a week at Jocelyn's home in East Lyme, and it was exactly what we needed in our lives. We live in Manhattan so the allure of a home with a backyard, close to the beach, is pretty strong. Every morning we'd take the short walk down to the beach with our kids. The waves are tiny so the kids were happily able to hop around without getting knocked over. Also, the sand was delightfully soft. There's a cute little ice cream shop/corner store just a 2 minute walk away, where you may run into some of the locals. Everyone is so friendly, it's really refreshing. The cottage itself, while not huge, was everything we needed. 3 separate bedrooms, a bathroom, a kitchen, a living room, a bedroom, and a little solarium. Jocelyn has done a wonderful job decorating the place with various ocean-themed art pieces. Also the town of East Lyme/Niantic is only a short 5 minute drive away, and has a lovely main street full of exactly the kind of cute shops you can imagine in a seaside town. Of note was a children's museum that our kids really loved. On our last night, our kids begged and pleaded to stay for an extra day or two. I wish it was possible but sadly life back in the city was calling. One final but important note. Jocelyn is just a wonderful human being. In addition to being there when we arrived, she was super responsive whenever I texted her with any questions. Our kids peppered her with questions about the kinds of birds, plants, and other assorted wildlife in the area, and she was so sweet with them. I have no doubt that when next summer rolls around we'll check back in to see when this little cottage is available :)
---
I traveled with my two daughters, ages 11 and 13, and spend two nights at Jocelyn's place, which is located in an amazing beach neighborhood in a quaint town on the Connecticut shoreline. Her home is a true beach bungalow with classic and original 1950s decor and accoutrements. If you are looking for modern and sleek, this is not the place for you. But if you are looking for homey and charming, you will love Jocelyn's place. The kitchen is simple, but there are enough restaurants around so that you will not need to cook every day. The beds are adequate, but don't plan on luxuriating on pillow-topped mattresses and 600 thread count linens. What you can count on is being pleasantly awoken by the sounds of birds singing and squirrels scurrying outside your window. The salty scented sea breeze will dance through the air. And a short 3 minute walk to the beach will dazzle your senses and imagination. If you like to walk or run, you will love the loop around the neighborhood, which takes you mast multi-million dollar waterfront homes. You can get breakfast and lunch, along with simple groceries, at the neighborhood store located less than a block away (this could be seasonal). And you are just a short drive from some great Mexican food (East Coast Tacos), Italian food (Iliano's), an amazing breakfast haunt (When Pigs Fly), along with a dozen or so other yummy eateries. We loved our stay and will certainly come back next time we are visiting family in the area.
---
I live in NYC, but I spend much of the year in the house next to the one I am listing.
语言:
English、Español、Français