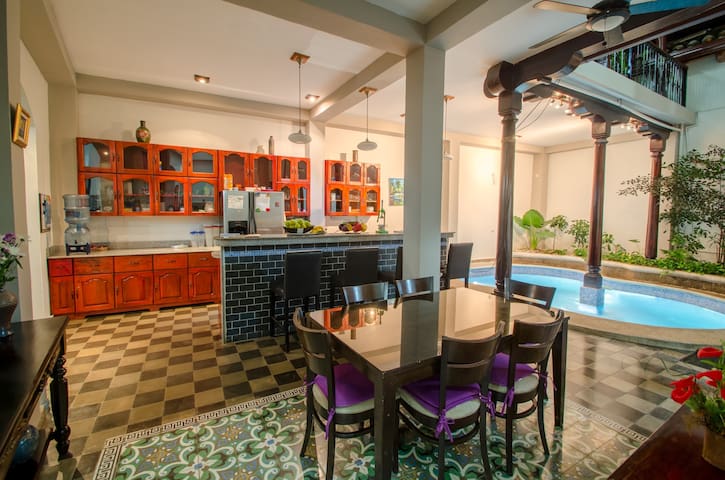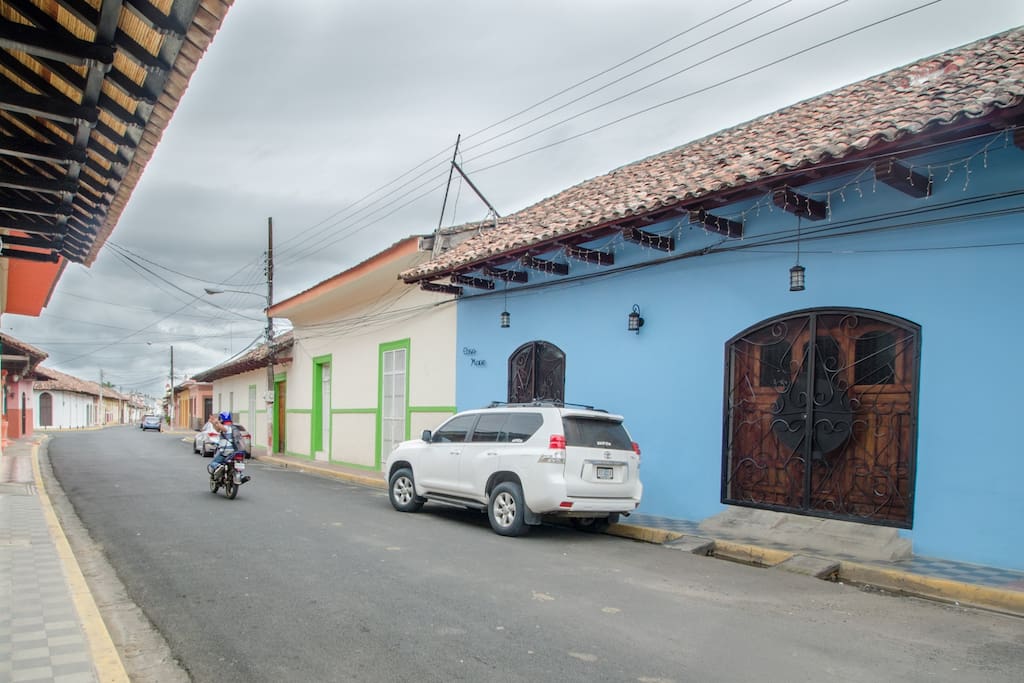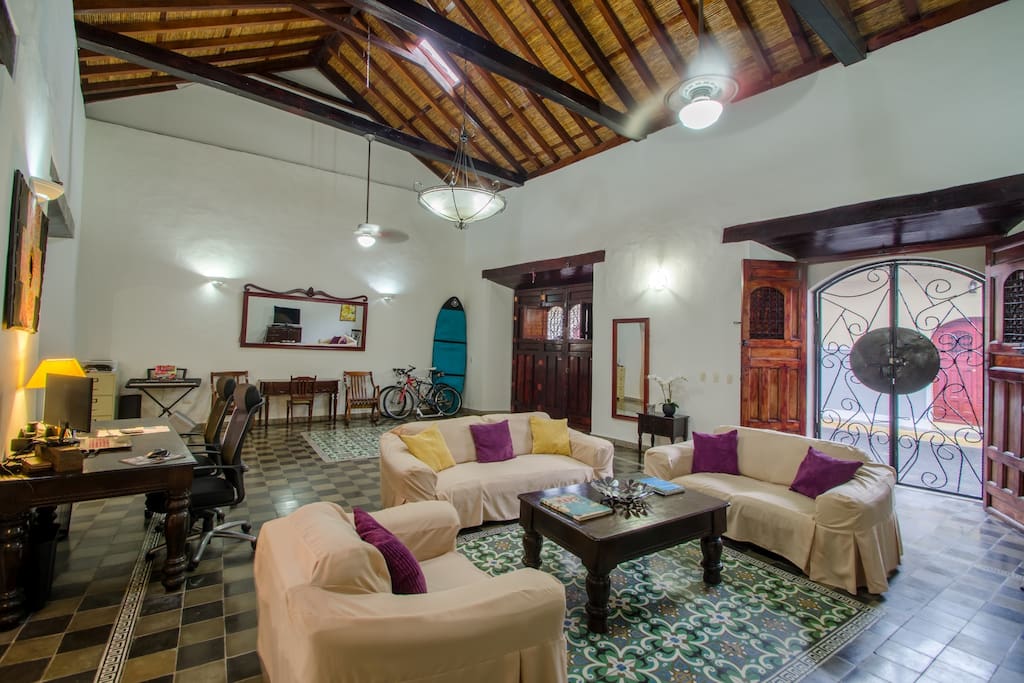 Loved, lived in & looked after Casa Marie is located in the best residential neighborhood in the historic centre of Granada. A short walk to (but far enough from) the park, cathedral & nightlife. I use this house to work when in Nicaragua, so there are a few extra monitors about the place, fast WiFi and comfortable computer chairs. We own a busy property management company in Nicaragua - guests here at front of the queue for concierge & customer service! Professional drivers available, just ask.
---
---
- Pricing assumes double occupancy in each bedroom, eg. minimum rate implies 2 guests sharing one bedroom. For each additional bedroom needed, increase headcount by two (eg. 3 guests each wanting their own bedroom put 6 guests). The cost for 3 guests in their own bedroom is the same as for 6 guests sharing.
- Groups using less than 3 bedrooms may choose which bedrooms they want to use upon arrival. Vacant bedroom(s) must stay vacant. Use of vacant bedrooms will be charged as per the published extra person fee.
- Electric quota is calculated based on occupancy according to the base quota of 25 kwh/day for 2 guests plus 15 kwh/day each additional bedroom (2 guests). This is pretty generous and allows for AC in all bedrooms being used while sleeping. Leaving AC's on in unoccupied areas will result in overages. Overages will be charged against security deposit. Electricity is recorded daily and you will receive an immediate heads up if your consumption is coming in over quota.
---
Looking forward to sharing our homes & showing Nicaraguan hospitality at its best!
语言:
English、Español