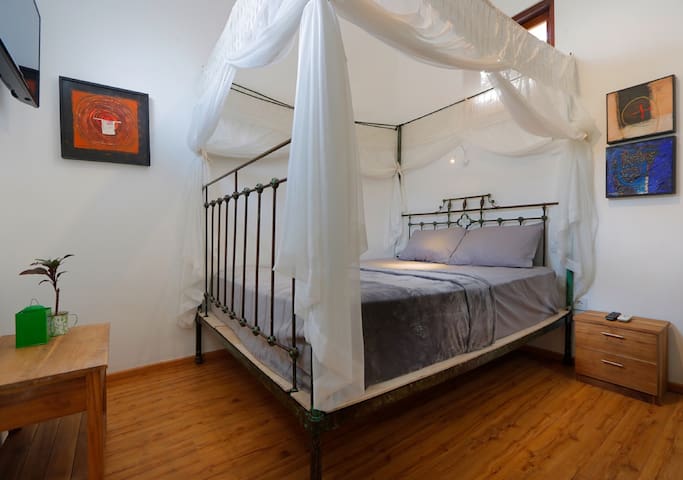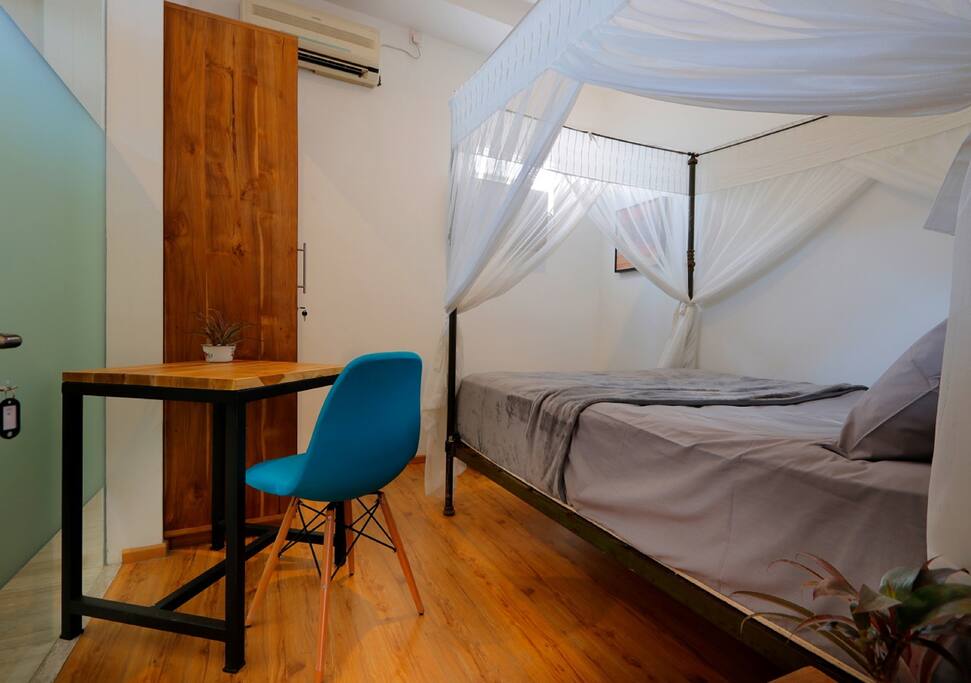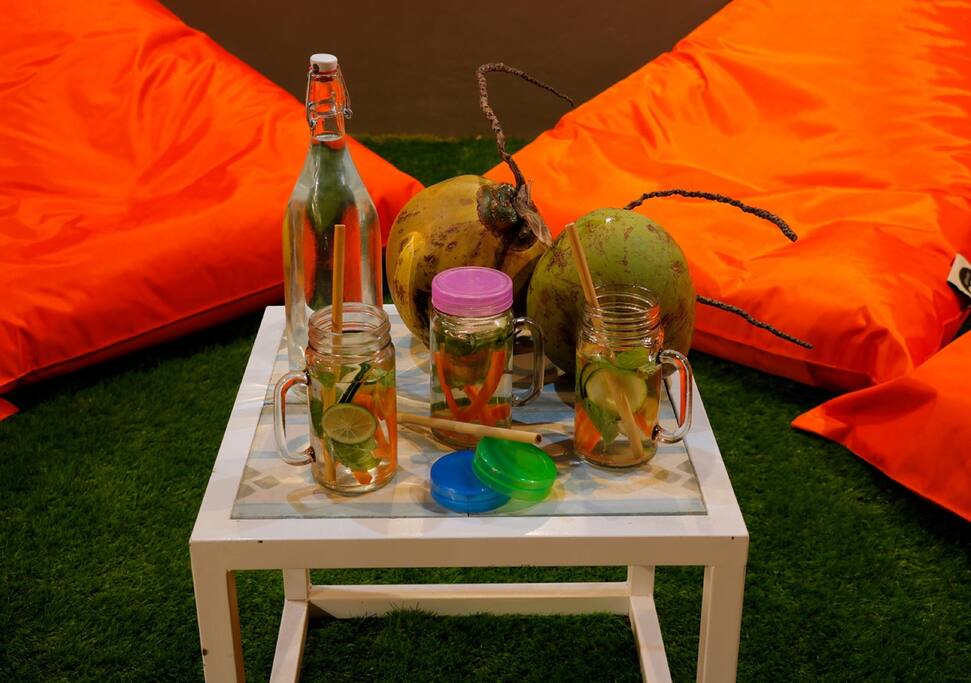 "蜂蜜"房可供2人使用,如国际电视频道,AC,冷热水,浴缸,书桌和浴袍。这间客房适合喜欢隐私的旅客。
The 'Honey' Room is for 2 persons with facilities such as International TV Channel, AC, Hot & Cold Water, Bathtub, writing desk and Bathrobes. This room is suitable for travelers who love privacy.
房源
The Café as the Living area with free Wi-Fi is open from 7 am- 10 am for the in-house guest and 8 am – 8 pm for public. Ideal for a small workhub, The Café also serves a wide range of food and beverages. From tapas to yummy crispy duck, juices & smoothies to beers, and also choices of coffees with delicate desserts such as gelatos and cakes.
房客使用权限
Located 10 minutes to Seminyak area, where you can find Seminyak beach and a sophisticated area for shopping, dining and party-ing, also 20 minutes to Echo Beach for great Sunsets and Surfing make The Bali Bee the perfect home for both short or long stay.
The Bali Bee is a combination of the stay and play concept designed for adventurous travelers. Nestled in Kerobokan-Bali, The Bali Bee offers not only the staying experience but also taste of local wisdom. Decorated with rustic vintage yet colorful accessories, The Bali Bee gives the "homey" atmosphere which ensures a comfortable and enhance quality stay.
与房客的互动
We will serve you like our family member
---
Everything here is themed on bees and is super cute. We took a private couple room which looks exactly like what's shown in the photos. We stayed here for 4 days and faced no problem at all. Options for vegetarian food are limited but the chefs are helpful and accommodate suggestions. We carried with us some instant food packets which were made by their chefs for a nominal price. The mini pool in the back feels a little claustrophobic, so we avoided it here. The whole place has a very cozy ambience and the common seating area is just fab. Abimayu is a busy man so we didn't get to see him much but he was always in touch with us whenever we needed his support or had any questions.
---
I had a great stay at the Bali Bee House! The honey room was perfect for two tired travellers who needed a good night's sleep. The bed is super comfy, and the room has A/C! If you're a light sleeper, you might get woken up by the barking dogs and the cockerels, but that didn't bother us. It gave us a real Balinese feel! There were great facilities, especially the plunge pool, speedy laundry services and delicious breakfast and dinner in their little cafe. All of which were reasonably priced. The decor of the place is beautiful, I adored the vintage feel. A lot of effort has been put into the design. We were lucky enough to see their site next door which is due to open in Aug 2017. The place is equally beautiful with a balcony common area and a little gym. The place is further out from the main town centre, which means that it's away from the hustle and bustle but just a short taxi ride (we were lucky with Grab and Go-Jek) to Seminyak or Depensar, but you can spend your days lazing around the place! There's a TV in the room and food down the street. We had delicious Nasi Goreg at a random stall down the road. All in all, it was a great value for money, and the staff were so lovely. They were there 24 hours a day and wanted to help us to make our stay as comfortable as possible. Thanks again! We will be back!
---
i'm a simply person and love to do travelling