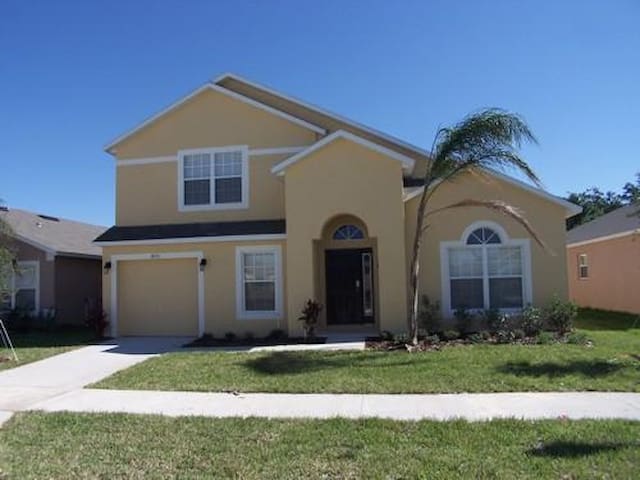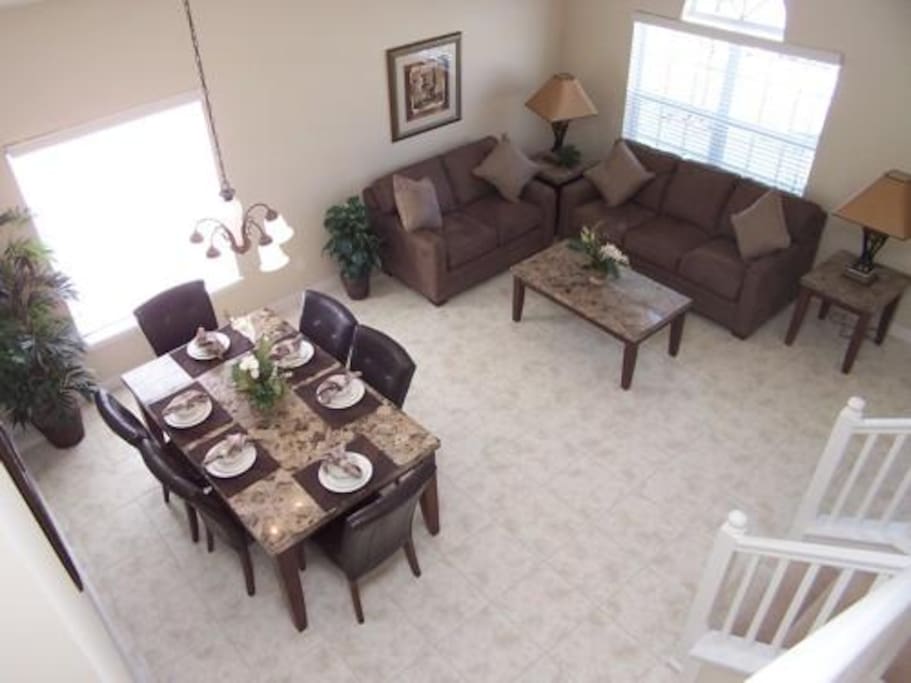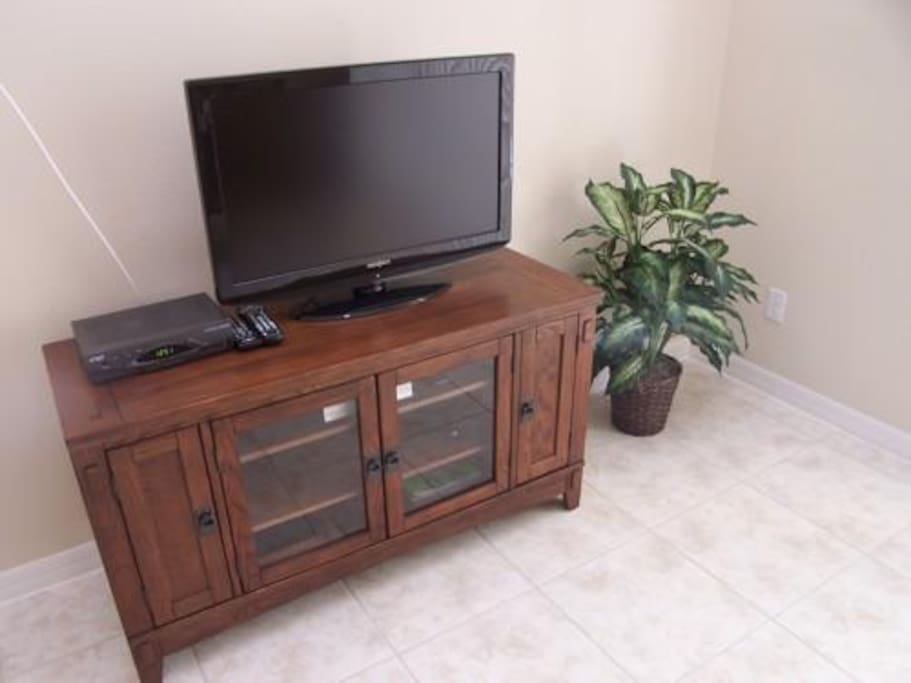 Sandy Ridge-805BSJWJGIS
5 bedrooms 4 baths pool home / Sleeps 12 View Property Calendar
Book This Property
Sandy Ridge - Davenport, Florida is an upscale community located just 7 miles from Walt Disney World. This neighborhood sits nestled just outside of Orlando, Florida and has quickly become one of the most desired resorts in the Orlando area. During your stay you will enjoy this well appointed home that has been designed and decorated to provide you and your family an abundance of luxury amenities and leaves you well equipped to vacation with all the usual items you would expect to find at home. Sandy Ridge is only a 25 minute drive from the Orlando International Airport, and is situated central to all if Orlando's famous attractions. This spacious 5 bedroom holiday villa can comfortably accommodate a larger family or group of up to 12 people.

Home Features-VIEW VIRTUAL TOUR
5 Bedrooms
4 Baths
Fully Equipped Kitchen
Private Screened Pool with Spa and Lanai
Internet
Patio with Outdoor Furniture and Spacious Deck
Game Room with pool table, foose ball, and darts
Full Size Washer/Dryer
Dishwasher
Central Air
DVD Player
Towels and Bed Linens
Telephone with FREE Local Calls
TV's in Living Room & 5 bedrooms
2 Suites
East Facing Pool
Bedroom Configuration:
1-King
1-King
1-Queen
2-Twin
2-Twin
Sleeper sofa
Beach Access
Central Florida's reknowned coastal region is only a short drive from Sandy Ridge! Within an hour you can be sunbathing at the Sunshine States fabulous Atlantic Coast and within only 50 miles you can enjoy the amazing waters of the Gulf Coast.
Golf Opportunites
For both the seasoned and novice golfer Sandy Ridge is centrally located to some of the finest world class golfing available. Within minutes are the newly developed courses at Providence, the challenging courses of Champions Gate, and the prestigious courses and the famed Reunion Resort. (Golfing not included with this Rental)
房源细节
Sandy Ridge-805BSJWJGIS
5 bedrooms 4 baths pool home / Sleeps 12 View Property Calendar
Book This Property
Sandy Ridge - Davenport, Florida is an upscale community located just 7 miles from Walt Disney World. This neighborhood sits nestled just outside of Orlando, Florida and has quickly become one of the most desired resorts in the Orlando area. During your stay you will enjoy this well appointed home that has been designed and decorated to provide you and your family an abundance of luxury amenities and leaves you well equipped to vacation with all the usual items you would expect to find at home. Sandy Ridge is only a 25 minute drive from the Orlando International Airport, and is situated central to all if Orlando's famous attractions. This spacious 5 bedroom holiday villa can comfortably accommodate a larger family or group of up to 12 people.

Home Features-VIEW VIRTUAL TOUR
5 Bedrooms
4 Baths
Fully Equipped Kitchen
Private Screened Pool with Spa and Lanai
Internet
Patio with Outdoor Furniture and Spacious Deck
Game Room with pool table, foose ball, and darts
Full Size Washer/Dryer
Dishwasher
Central Air
DVD Player
Towels and Bed Linens
Telephone with FREE Local Calls
TV's in Living Room & 5 bedrooms
2 Suites
East Facing Pool
Bedroom Configuration:
1-King
1-King
1-Queen
2-Twin
2-Twin
Sleeper sofa
Beach Access
Central Florida's reknowned coastal region is only a short drive from Sandy Ridge! Within an hour you can be sunbathing at the Sunshine States fabulous Atlantic Coast and within only 50 miles you can enjoy the amazing waters of the Gulf Coast.
Golf Opportunites
For both the seasoned and novice golfer Sandy Ridge is centrally located to some of the finest world class golfing available. Within minutes are the newly developed courses at Providence, the challenging courses of Champions Gate, and the prestigious courses and the famed Reunion Resort. (Golfing not included with this Rental)
No of people can fit in is 10
1. Smoking is prohibited in all units.

2. Pets are generally not allowed, please call for any inquiries.

3. All guests must be 21 years or older, unless accompanied by a parent or legal guardian. A valid driver's license or other acceptable ID is required at check-in.

4. We do not allow rentals for wedding, fraternity, bachelor or bachelorette parties.

Thank you in advance for respecting our house rules, they are very important to us.
We have been in the vacation rental business for over 15 years specializing in luxury vacation homes and resorts primarily located in the Orlando, Florida/Disney area. Our mission is to service our guests and exceed your expectations in finding your perfect condo, town home, or beautiful private pool home. Our online booking system makes it easy to reserve a vacation rental online with confidence. We have a network of trusted vacation rental management partners that provide a collection of vacation homes that have been certified to meet or exceed their descriptions. Utilizing a simple, but powerful search engine, it is easy to find the right vacation property. Our online booking solution makes it a pleasure to search for your home. We are licensed in the State of Florida and our agents have a proven track record of superior customer service and knowledge of the Orlando area. Suggestions to restaurants, local events and nightlife are only a question away. Homes range from 1 to 10 bedrooms. Pack your bags, and Follow the Sun to your home away from home!