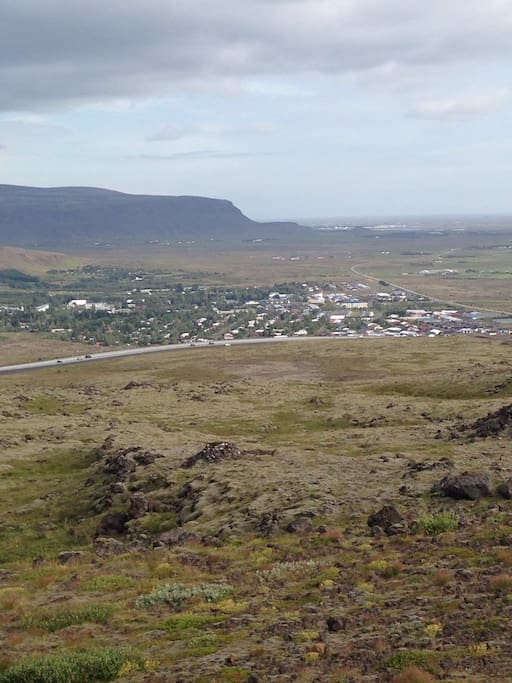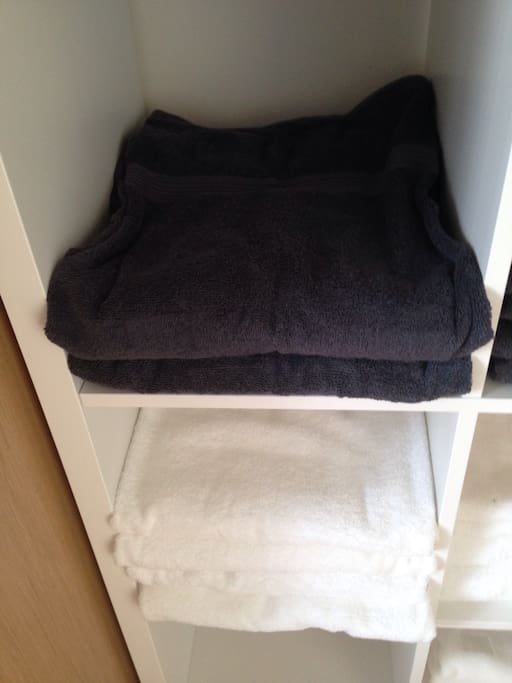 丽的房间在非常和平的位于hveragerði。可使用厨房和浴室。 Hveragerði是从雷克雅未克首都30分钟。 Hveragerði是冰岛南部的一个城镇和自治市位于距离雷克雅未克东部45公里,在冰岛的主要环城。 河Varmá穿过镇。 州际公共汽车有一个scedule,也有出租车。
Beutiful room in very peaceful spot located in hveragerði. With access to kitchen and bathroom. Hveragerði is 30 min from reykjavik capital.
Hveragerði is a town and municipality in the south of Iceland located 45 km to the east of Reykjavík, on Iceland's main ringroad.
The river Varmá runs through the town.
The interstate bus has a scedule and also there are taxi's.
---
Gudrun has a great place in Hveragerði, about an hour from the Keflavik airport. The room is very spacious and comfortable. It is located near many great places, like Gullfoss, Geysir, Seljalandsfoss. A few km away is a hike to a beautiful hot spring. Take your bathing suit and relax in the stream that comes from the hot spring, it's wonderful. Gudrun is full of tips and suggestions for your trip to Iceland and a great host. I highly recommend staying here.
---
Gudrun was wonderful! She was very responsive before the trip and flexible with our check-in time. The room was large and clean, and the bed was so comfortable. I got the best night of sleep! She also prepared an amazing breakfast spread the next morning, and was again very accommodating with our schedule. She's also a wealth of knowledge for sightseeing tips and info on Iceland. I'd definitely recommend staying here!
---
We loved our stay here for many reasons. Gudrun took vary good care of us (including a great breakfast). Her home is lovely and spacious - and very comfortable. She shared a lot of interesting information about Iceland and - we appreciated that so much. And we also loved the town - with great parks, restaurants, flowers everywhere, and all of the geothermal activity... and close proximity to Pingvellir and the airport.
---
Gudrun's flat offered us a great last night stop prior to heading back to the airport. She was a great host, offering us flexibility in check-in, good recommendations (many more good restaurants in the area than we expected), and woke up extra early just for breakfast prior to our morning flight. Her home is new, very well kept, and was a very quiet, cozy nights sleep. Great price and only a little over an hour to the airport.
---
We loved staying at Gudrun's place! She was extremely helpful and kind. We talked for a while about things to do in the area, recommendations for our next trip back to Iceland, her knitting, and life in Iceland. She even helped me out when I noticed a large charge to my credit card that didn't seem right and called a few people for me! The town is very cute, the room is very comfy and large (as is the bathroom), breakfast was nice, and it is within great proximity from the airport, Reykjavik, the golden circle and Vik. We had a great time and cannot wait to come back!
---
We stayed with Gudrun for one night at the end of our trip. Her place was very clean and comfortable. She made us feel right at home and served a delicious breakfast in the morning. Gudrun was very cheerful and helpful with dinner suggestions and directions for a hike we wanted to do. I enjoyed talking with her about Iceland, the culture, and the people. Definately recommend staying with Gudrun.
---