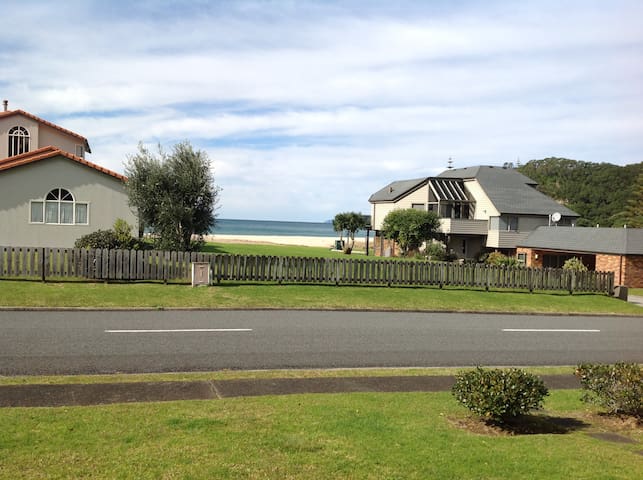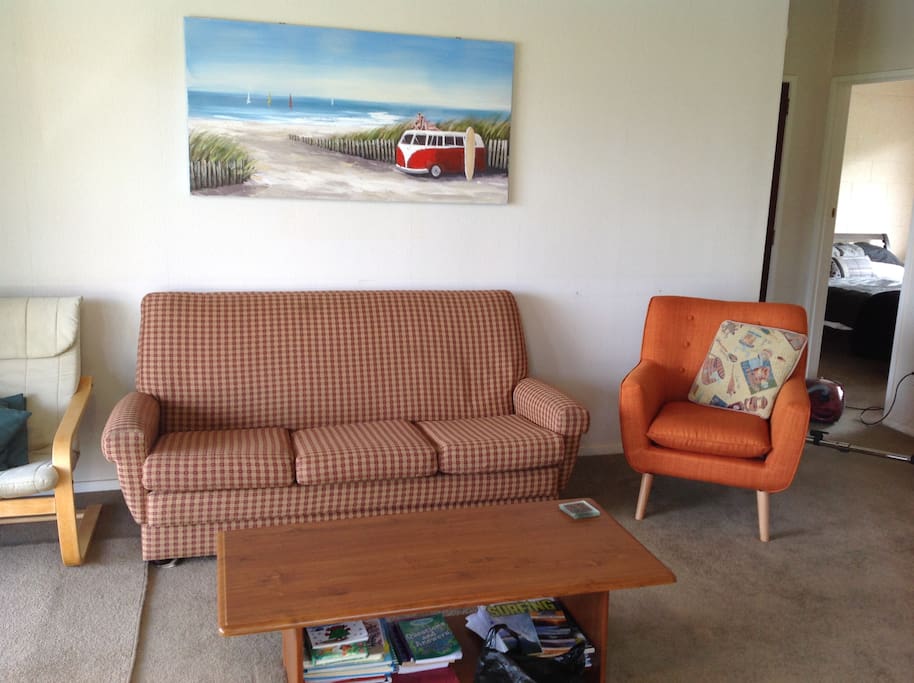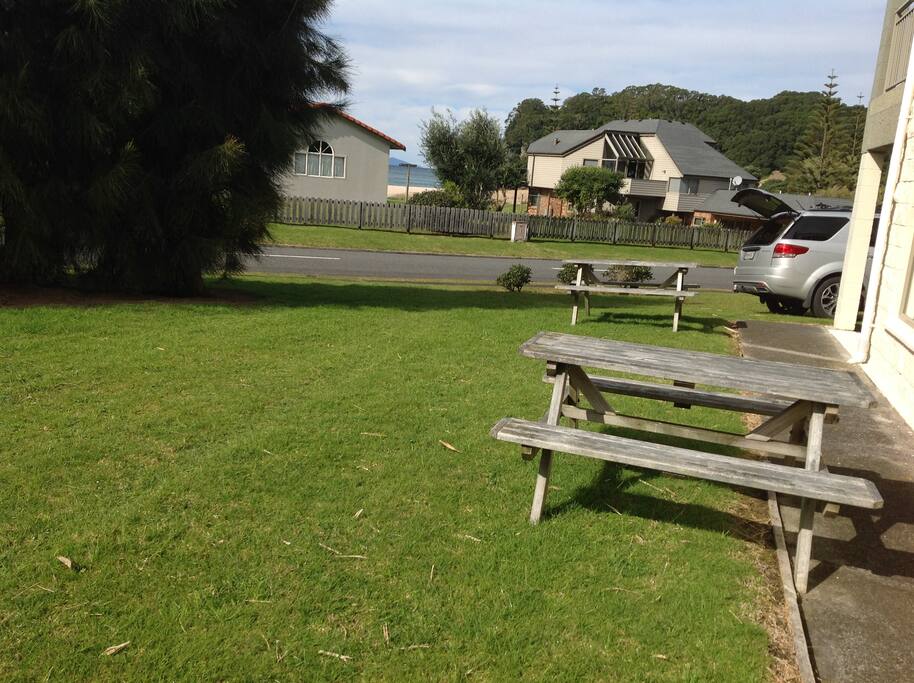 This ground floor apartment is across the road from beautiful Onemana beach. You'll love this because of location and views, and our pristine white sandy beach. This apartment is good for couples, business travelers, and families (with kids)
其他注意事项
Please note that if you book for Beach Hop which runs from the 20 - 26 March 2017, the requirement is that guests book for 5 plus nights please. Than you.
Some overseas guests have found that cellphone coverage is not that great. If you go to the top of the hill or on the beach you can at times get coverage. Spark coverage is very poor but Vodafone, excellent.
---
This unit is in a great location with a really lovely beach very close by and nice picnic tables outside. Our stay was fine, but I'm leaving a more detailed review than I normally would because I didn't expect any of the following based on the description or the previous reviews I had read for this listing. There is a lock box at the unit, but the key needed to be picked up and dropped off from another location. From photos, I wouldn't have expected the bedroom walls to look like they are under construction/unfinished. The unit has extensive instructions about check-out cleaning and trash that are not included in the description and would not have been a good fit for the length of our stay, for who we were traveling with, and for our busy travel plans on check out day. There was a lot of dust and dead bugs in kitchen drawers and cabinets (and in the clean pans). We arranged for a late check in and none of the beds in the 2nd room were made, folded sheets and blankets were left on each bed. One of the sets of sheets didn't fit on the bed. That was pretty frustrating for transferring sleeping kids from the car. The place just really feels like a work in progress. The living room furniture is super cute almost brand new mid-century modern stuff and it has a great dishwasher, maybe a brand new oven, and lots of cute toiletries... BUT some power outlets don't work, the washer smells bad, the dryer barely dries, the bedroom walls have huge unfinished spots that go up to the ceiling, the kitchen needs a deep clean and getting rid of some extra stuff, dust, bugs, etc (things that expired a long time ago and tea/sugar right next to old pest sprays). Its not that I don't recommend this place, I completely recommend it as long as you know those things and could plan accordingly. It could fit a lot of people (maybe split between two families and is in a really great location by the beach.
I'm so sorry Samara and her family felt this way. I had informed them of the collection address for the key as they had a late check in. Got a pH call at 10.30pm as they couldnt find the key. I took it to them. Got another message about not being able to lock the back door which I went round to investigate but it wascthen sorted. Sheets left on beds as was unsure about who wanted to sleep where in the 8 bed areas. I will address the kitchen issues, no problem. A shame u didn't speak to me on the two occasions I popped over. The key lockbox is not for our use.
---
We ended up staying at another place which Tina was in charge of also, and it was great. Tina was a good host. In the beginning we couldn't move in to the house we booked, because the owners were painting, but Tina found us another place that was proberbly even better - so all in all a good experience!
---