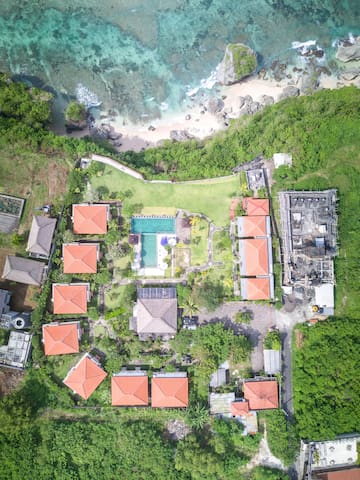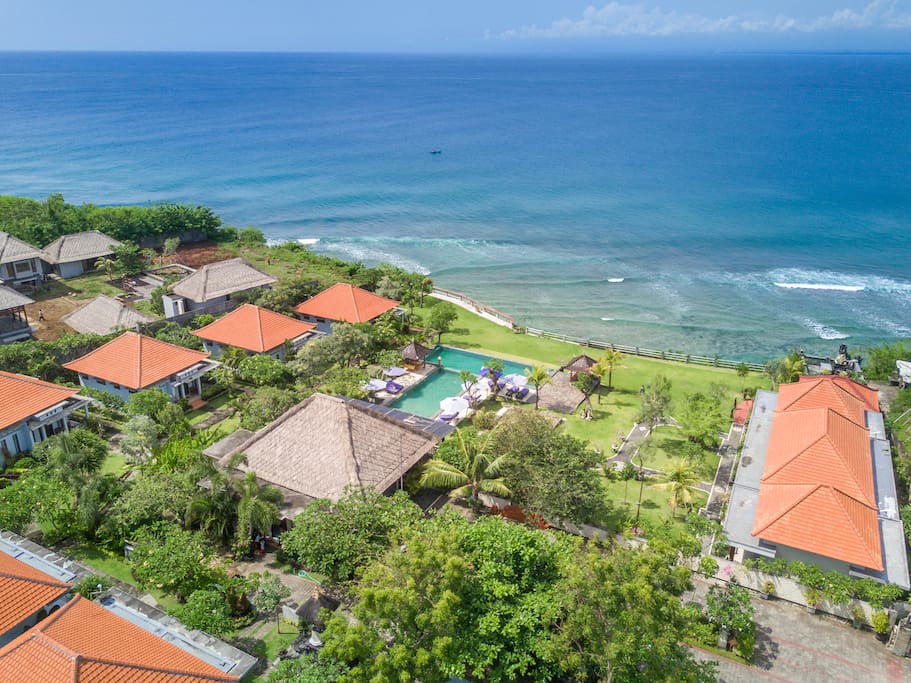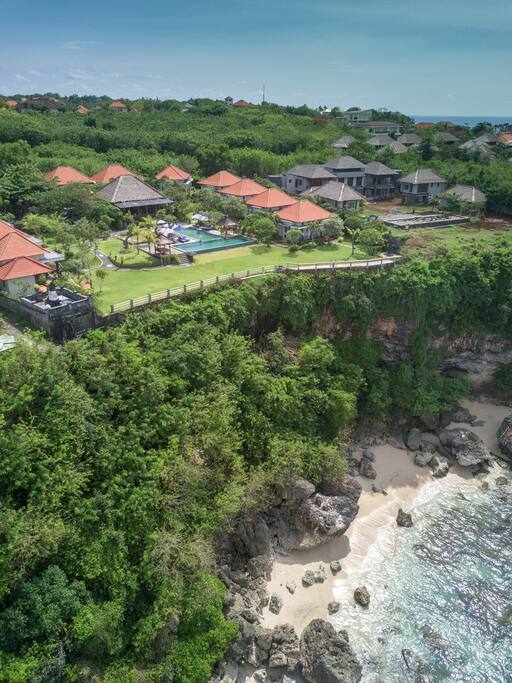 Million$ SeaView cabins above Ocean Cliffs #OS2
Million$ SeaView cabins above Ocean Cliffs #OS2
Ocean view cabins overlooking the sea and our newly renovated pool. Guests love the views, the quiet setting and being close to some superb beaches. This room is in a new category with more luxurious amenities and interior layout. There's a popular surfer party every Sunday at Suluban beach, which is a 10 minute walk away.
---
We had a wonderful time at Uluwatu Cottages. The location on the cliff is wonderful, the garden and pool area beautiful arranged and perfect for a stay with children. The staff was really nice and the fact that there is a restaurant on site is very convenient. Also the pick-up service from the airport was great although we arrived in the middle of the night with a two hour delay. Thanks for everything!
来自Jing, Wayana + Bukit Vista Hosts的回复:
Hi Franciska, Thanks for the review and your great words to our property and hospitality service. It was our pleasure to host you during your memorable experience in Bali. Glad to know that you enjoyed your stay and looking forward to welcoming you back in our charming little paradise! Cheers-Rafik
---
Jing, Wayana and the Bukit Vista team want to make your trip to Bali awesome. We have a collection of some of the most iconic accommodation options in Bali. Tree Houses, Beach Villas, Cliff Lodges, Tropical Apartments and Rice Paddy Cabins. We are a hospitality startup here on the sunny island of Bali. Our mission is to "inspire delight". We want our guests to see our island home through local, authentic hospitality.

Instagram: @bukitvista

Bukit Vista Hosts:
Jing and Wayana are the founders. Rafik, Denny, Jan, Bastian, Bayu and Kris are part of our hosting community. Bukit Vista lives for happy guests. We love to experience the world through our guests. We're cheerful and solution focused. We make a point to try and meet every guest. Allow us to be the ambassadors to our neighborhood, local culture and attractions.

We collectively speak 7 languages: Mandarin Chinese, Bahasa Indonesia, English, Portuguese, Japanese, French and Spanish. We're learning Russian and German.

语言:
Bahasa Indonesia、English、Español、Português、中文、日本語