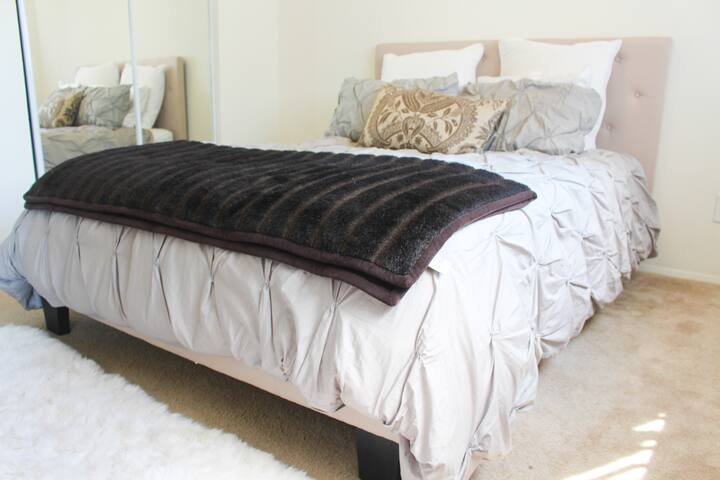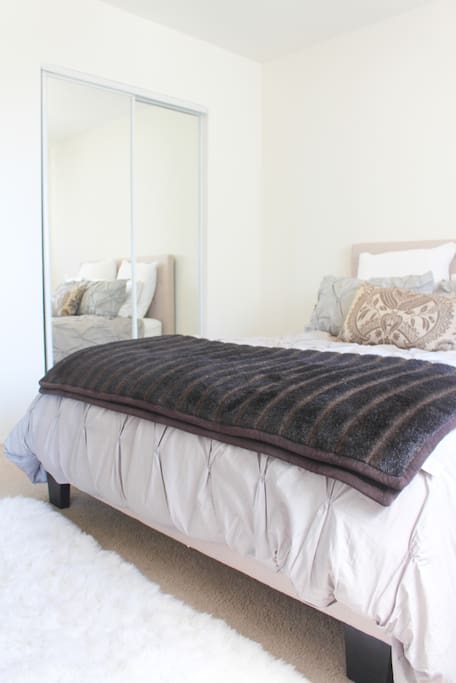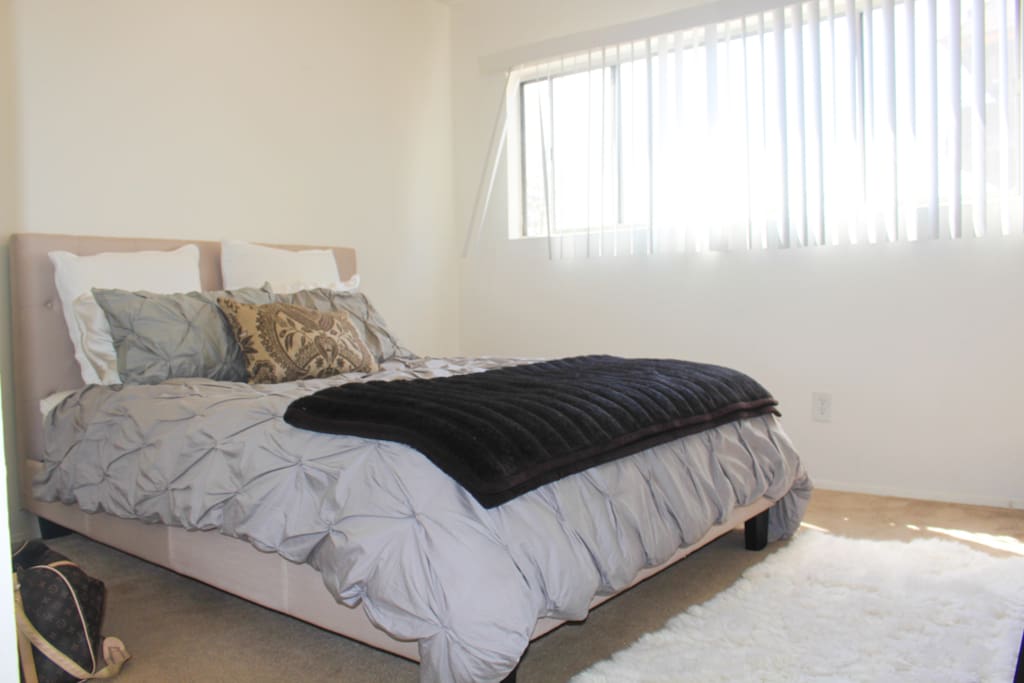 的地方靠近父亲办公室,Kreation Kafe,Pavilions,艺术桌和Caffe Luxxe。你会喜欢我的地方,因为邻里,光,舒适的床,舒适,一切的位置。我的地方对夫妇,独奏冒险家和商务旅客都很有好处。
My place is close to Father's Office, Kreation Kafe, Pavilions, Art's Table, and Caffe Luxxe. You'll love my place because of the neighborhood, the light, the comfy bed, the coziness, the location to everything. My place is good for couples, solo adventurers, and business travelers.
---
While this location is PRIME the host was less than helpful. We didn't know the apartment number, there were no instructions or guest guide book on the ABnB app. We didn't have a key until way late at night. We went on a warm august weekend and the apartment was super hot. No fan, no ac. It was super noisy outside starting at 6am which woke us up (had to keep the windows open all night bc we were super hot). Overall we enjoyed our time but not necessarily the ABnB experience. Susie was not very helpful, we never met her which is okay but even her exchanges over text were frustrating. She would take a long time to respond, even when we were sitting at the place with no idea the apartment number. She was extremely short, as if we were an inconvenience.
---
Great location in Santa Monica - walking distance to the beach and many restaurants. I easily walked to many places on Montana Ave, Palisades Park and 3rd Street Promenade. Simple accommodations that had the basics I needed - bed, clean towels and bathroom. I didn't see Susie during my stay, but she was easy to communicate with and very nice in our messaging.
---
Definitely recommend staying here! Susie was great. Our flight landed at 9:30am so she allowed us to check-in early. She met with us and told us all about her place and things to do in the area. Others complained about parking and although Santa Monica is very crowded, Susie offered her parking space for us and we could move cars around if needed. She was very accommodating and would 10/10 recommend her for anyone's stay.
---
My girlfriend and I went to Santa Monica for a weekend away. We were looking for a place to rest. Susie's place was good for that. Our host was gone and we never interacted in person. We didn't have a tv in the room or access to wi-fi which was fine by us but if you are expecting to be entertained this may not be the best option. Parking was frustrating. We parked on the street several blocks away and I left in the night to move my car closer. I was a bit worried about my car getting broken into or getting a ticket- it didn't happen though. Make sure to ask information about the unit and how to get access to the unit before hand. We tried to contact her when we were checking in and looking for parking and she wasn't readily available to answer our calls and text - I guess that was a learning experience to us also. Overall it was ok.
Thank you so much Priscila for your feedback and honesty... As with anything, I am always trying to do my very best and want each and every person to have the best experience possible. I understand that my place may not have been good for you all, but I absolutely love where I live and will continue to strive to offer people the best stay possible! Namaste.
---