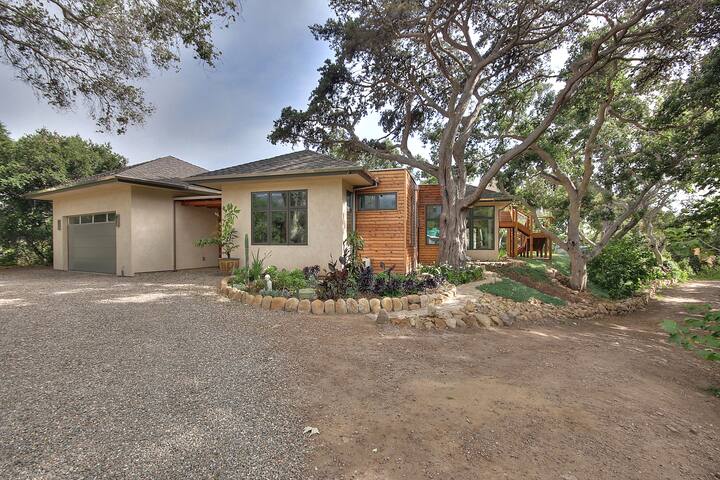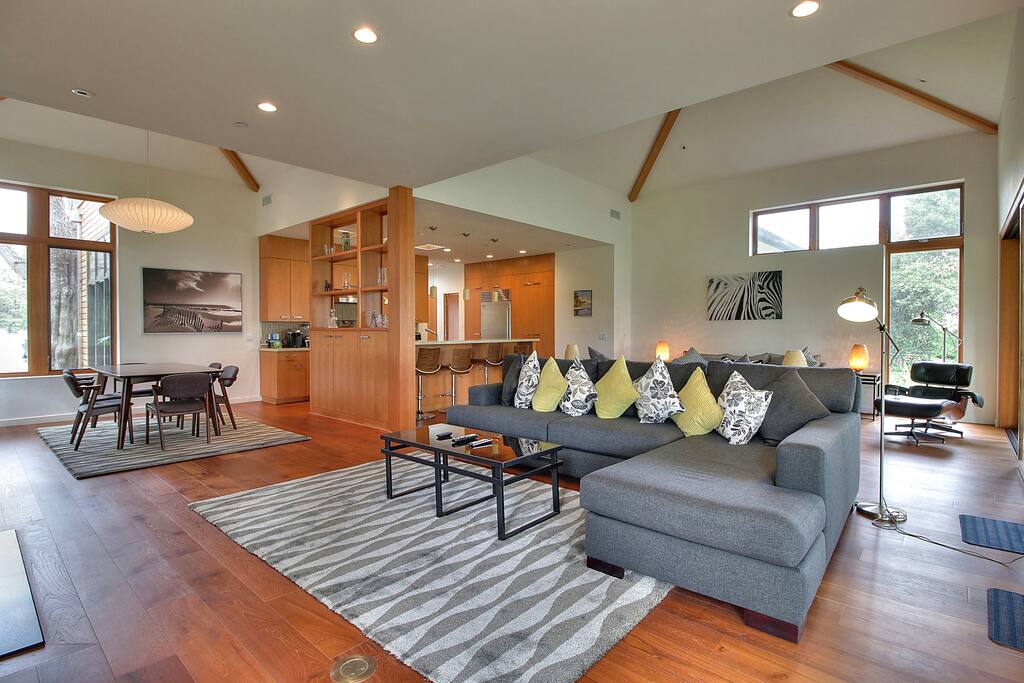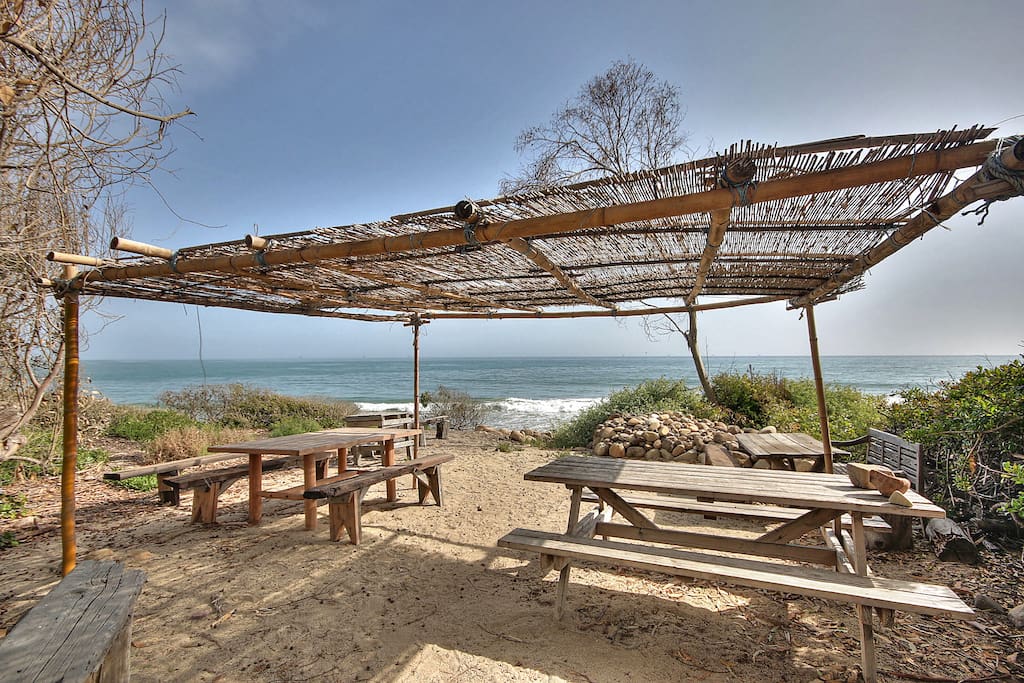 Private Padaro Beach Home
Beautiful, clean and quiet home with private beach at Padaro Lane. Three bedrooms with full bathrooms, but can accommodate many more. Walk 15 seconds out the back down and onto the beach. All of the furniture is brand new and very comfortable. The kitchen is a great place to cook fresh fish and enjoy a glass of wine. It is a perfect fit for couples or families. The house is down the street from the Santa Barbara Polo Club and a 5 minute drive into Montecito.
---
This house is on four acres. It is so beautiful. There are birds everywhere throughout the yard which has a beautiful creek and oak trees. At night crickets and frogs make you feel like you are a million miles away. The ocean can be heard from all the rooms. The beach has some rocks but is fantastic to look for shells and interesting drift wood. Nearest grocery store is 4 miles and plenty of great restaurants in Santa Barbara or Carpenteria. So you can feel secluded all day and are a 5 minute drive from anything you need. We stayed 3 nights and I relaxed more than my normal 10 day trip. Fantastic! The kitchen has every gadget you could ever need. Candles for the beach area or outdoor seating. And the beds feel like sleeping on clouds!!
---
What a beautiful home in a perfect setting! The house is new, well laid out and comfortable with views of the ocean through a eucalyptus grove. The short walk to the beach adds to the charm. We walked about 20 minutes to quaint shops and restaurants. Santa Barbara is a quick drive up the coast. This is an ideal 'get-away' spot. Note: One bedroom does not have drapes and bring your own soap. We'll make our return plans for 2017.
---