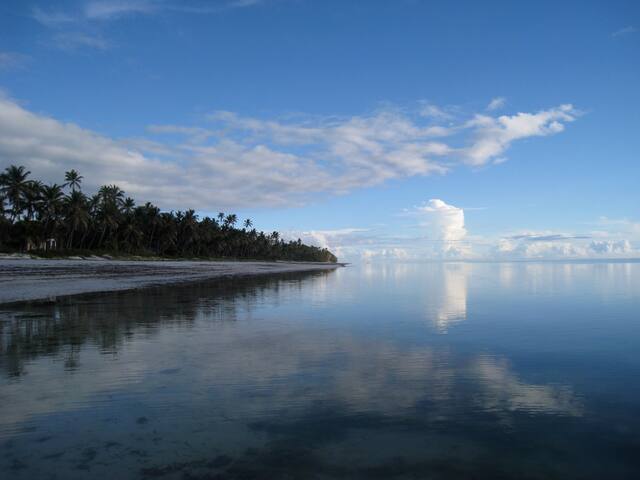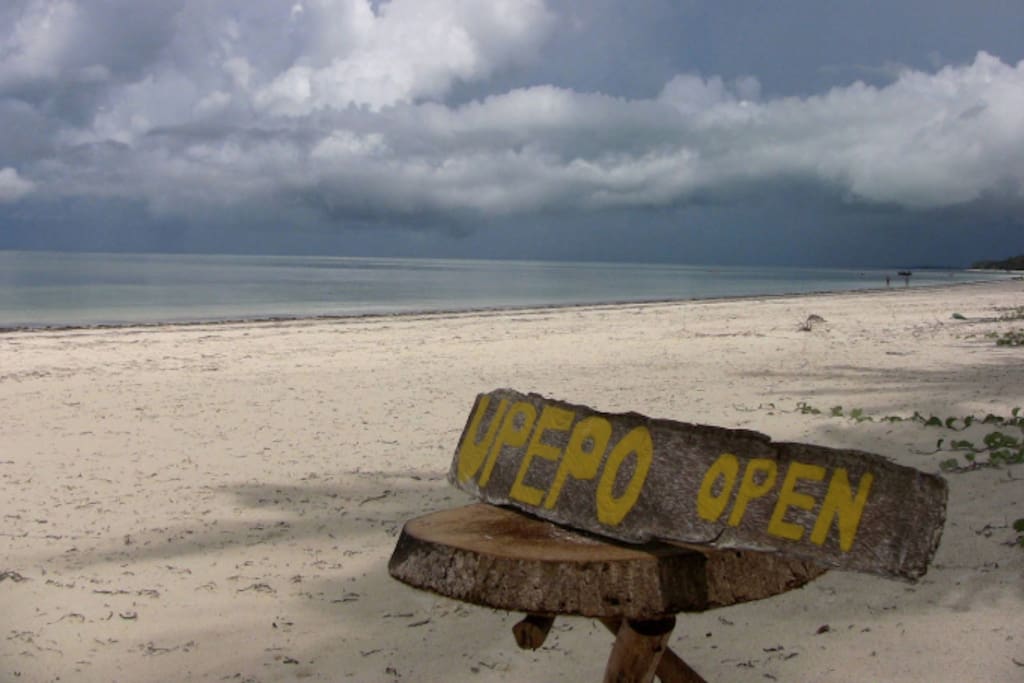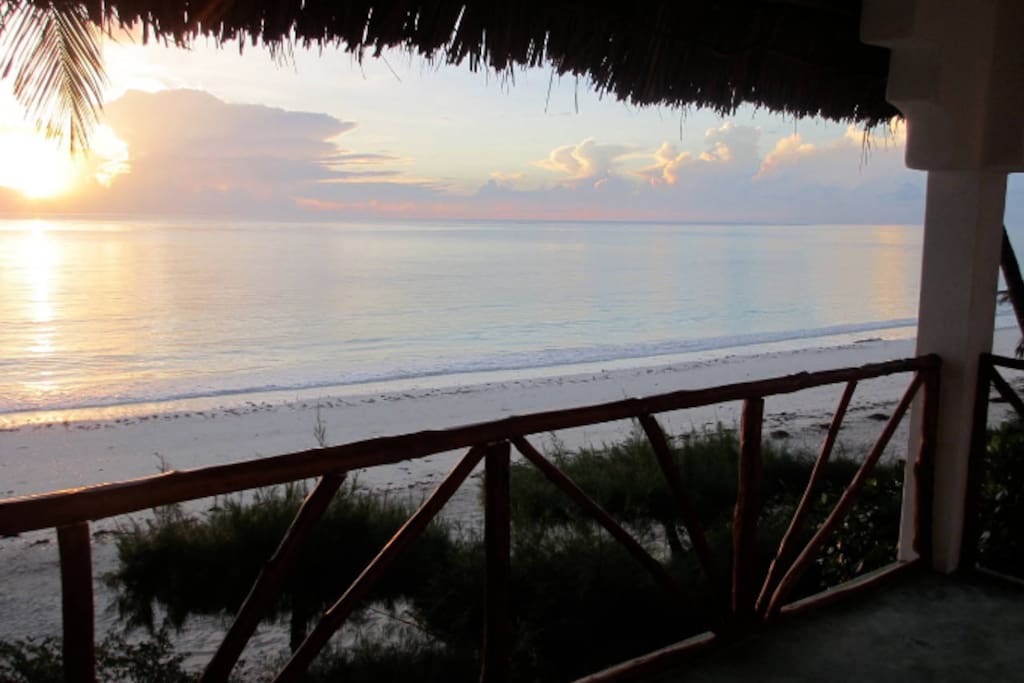 Upepo Boutique Beach Bungalows is located on a stretch of 20 kilometres of white sandy beach just a one hour drive from Stonetown on the east coast of Zanzibar. We are a private and quiet place perfect for people looking to get away from crowds of tourists and wanting a real Zanzibar experience!
We have 4 bungalows (3 face the ocean, 1 faces our garden) and all are steps to the beach so you can sleep to the sound of the ocean at your doorstep. Please read my profile for more information :)
---
---
- No smoking in the Bungalows - please smoke outdoors and use ashtrays provided
- Water is very precious on the island. Please be mindful to use it wisely.
- Laundry: Please do not wash your clothes in the bungalows. We have laundry facilities outside which you are welcome to use (bring your own soap) and we also offer full laundry service at a nominal price.
- Restaurant: We have a full service restaurant with breakfast (included), snacks, lunch and dinner. Be aware we make everything from scratch so meals take time to prepare. Our menu changes daily (with the tides and availalability) and we ask that you order dinner at least 1 hour in advance so that we can prepare it for you to your liking. Let us know any dietary restrictions you might have - no problem for us !
- Beach Wear: The local village people are accustomed to tourists wearing bathing suits and bikinis on the beach but it is respectful to put on clothes when you go to the village. Likewise it is completely disrespectful to the locals here to be on the beach topless or nude. We ask that our guests respect this element of the culture.
- Gifts: Zanzibar has a wonderful culture and we hope that tourism will not spoil that. We discourage people giving money or candy to the village children as it promotes begging and children skipping school in the hopes of getting a trinket from the tourists. If you truly want to help the people of the village you can donate money to local organizations or buy from the local shops
- Photographs: Please ask before taking pictures of the local people. Most people will be happy to pose for a photo, especially if you show it to them afterwards!
---
We can recommand this beautiful Bungalows to every traveller who likes to enjoy living right close to the ocean. Hearing the waves coming in and feeling the seabreeze even in the Bungalow. Mohamed and Ari are the nicest and most helpful hosts we met on our whole trip through Zanzibar. We missed your place! We would come to this place again and can recommend it fully to every traveller finding out about Zanazibar! Thank you guys!
---
It was absolutely PERFECT !!! The Upepo-Team did a great job to make our stay special. A really quiet and wonderful place in kombination with fresh local food and amazing people. We had a beautiful bungalow on the seafront with a magnificent view. A perfect place for dreaming and relaxing. It was a pleasure to meet you all and thank you for the warm hospitality!
---
I am Mohamed and I welcome you to Upepo! I am native Zanzibari originally from the neighbouring island of Pemba and was an English teacher before I started working in tourism. I am always happy to learn about other people's cultures and hope to make your stay a memory that will…