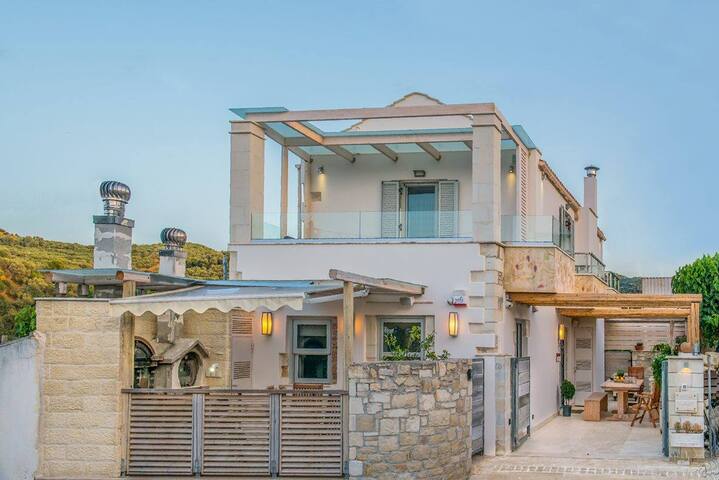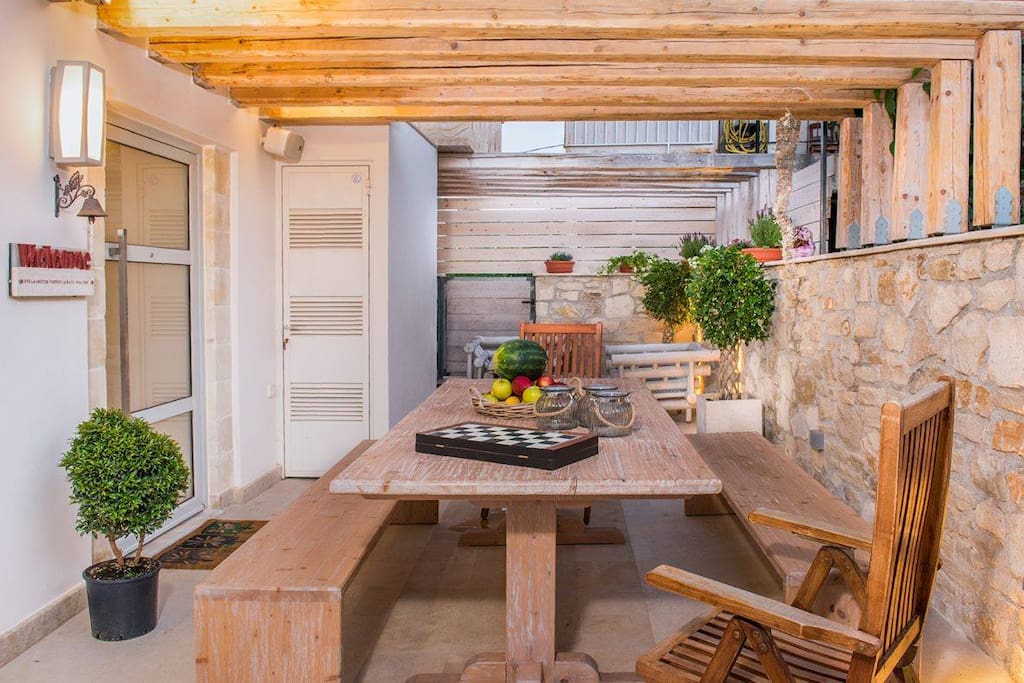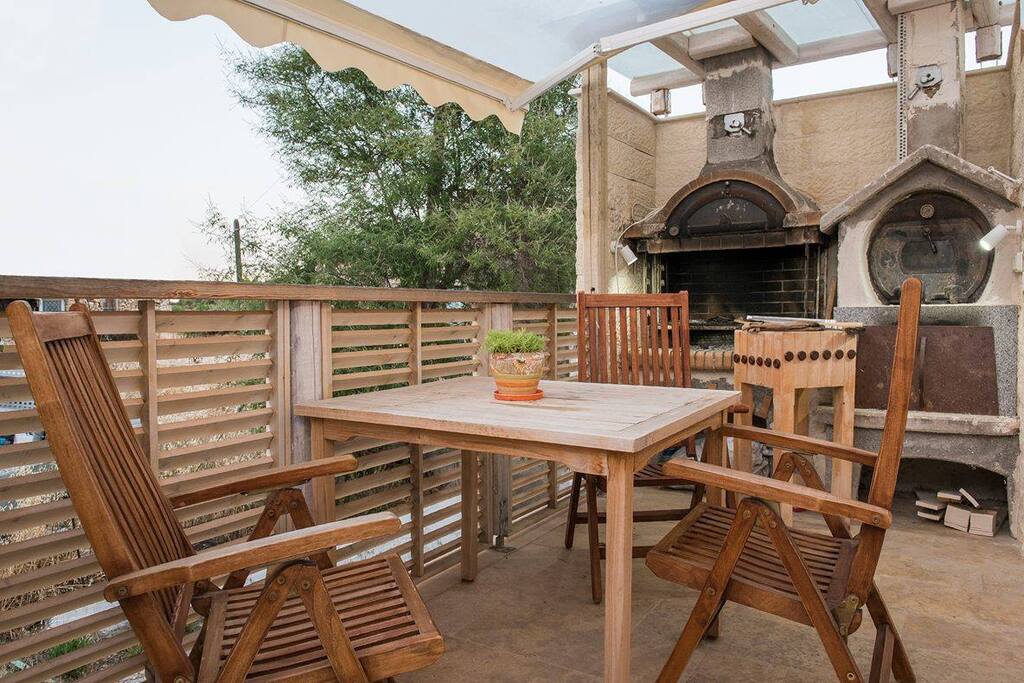 Ο χώρος μου είναι κοντά σε υπέροχη θέα. Λόγοι που θα σας αρέσει ο χώρος μου: άνετο περιβάλλον, η τοποθεσία και οι άνθρωποι. Ο χώρος μου είναι κατάλληλος για ζευγάρια, οικογένειες (με παιδιά) και κατοικίδια.
房源
Arriving in the villa you open the remote controlled electric door and you enter the yard. Entering the villa means you see the comfortable lounge the large dining room of the imposing fireplace and beautiful kitchen which is full occupied, hob and oven with gas, microwave oven, refrigerator and dishwasher, espresso maker, coffee maker , toaster and grill, juicer, kettle and blenter. Outside the kitchen there is a barbeque and an oven with a pretty table.
Going up to the first floor (17 steps) you find the first bedroom integrates a bathroom. Next to it is the master bedroom which has its own bathroom and a mini bar and a mini xifi. There are satelite tvs in both bedrooms and in the living as well with Xbox one and a stereo cd-radio & stick. There are also dock station and wi-fi available. In the central balcony on the first floor there is a comfortable living room. At the courtyard there is a large table and a small living room surrounded by beautiful flowers.
---
A great villa situated in the heart of a rustic rural village up in the hills near Chania. The home is Georges pride and joy (having renovated it himself) and has plenty of space for a family of 4 (or maybe 6 if you use the living room) as well as a few mod cons. It was well cleaned and the parking opposite makes it easy when renting a car (you'll need one). Check in and check out were painless and George was helpful throughout, including leaving a beautiful spread of hand local items as well as eggs from his own chickens.
---
La casa es moderna , molt ben equipada i amb dues habitacions de matrimoni amb bany cadascuna força confortables. En George es fàcilment accessible i sempre respon als requeriments que se li fan Ens va donar la benvinguda i ens va deixar fruita i menjar per l´esmorzar del primer dia. Un dia ens va portar a menjar bugaza (esmorzar típic grec) a Hania i ens va acompanyar a una peixateria que disposaven de força oferta de peix Per altre part es troba ben ubicada per anar a fer excursions a les muntanyes blanques i a les platges importants de la província de Hania tot i tenir en compte que a Creta tot es troba bastant lluny. Per posar algun però, faria referencia a l´ubicació de la finca doncs es troba en un carreró amb molt poques vistes i quan vas a illes gregues potser esperes veure millor vistes que les que hi han des de la casa.
Dear Mr. Jordi, thank you for your stay with us and for sharing your experience with other travelers. We were pleased to read you liked the size of the room and enjoyed the companionship of the owner, Mr. George, who always is available at any time for his guests and always try to fulfill all of their expecations. Furthermore, we sorry to hear that you did not enjoy the view of the house considering that the house is not registered on Airbnb site as a seaview house. However, after your comments we will improve our description on the site in order to clarify this. Best regards, Anna Skaraki
---
Check-in Chania is a properties' manager in Chania. We are working in order to provide you the best service is possible. Please do not hesitate to require any information, extra service or anything else you could need during your vacation. We will be glad do service you!