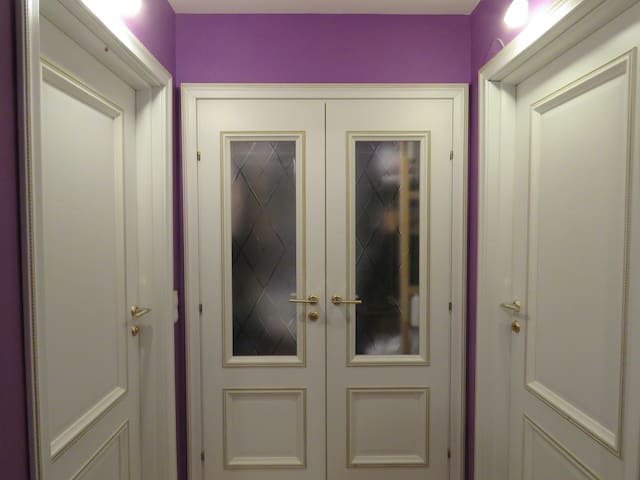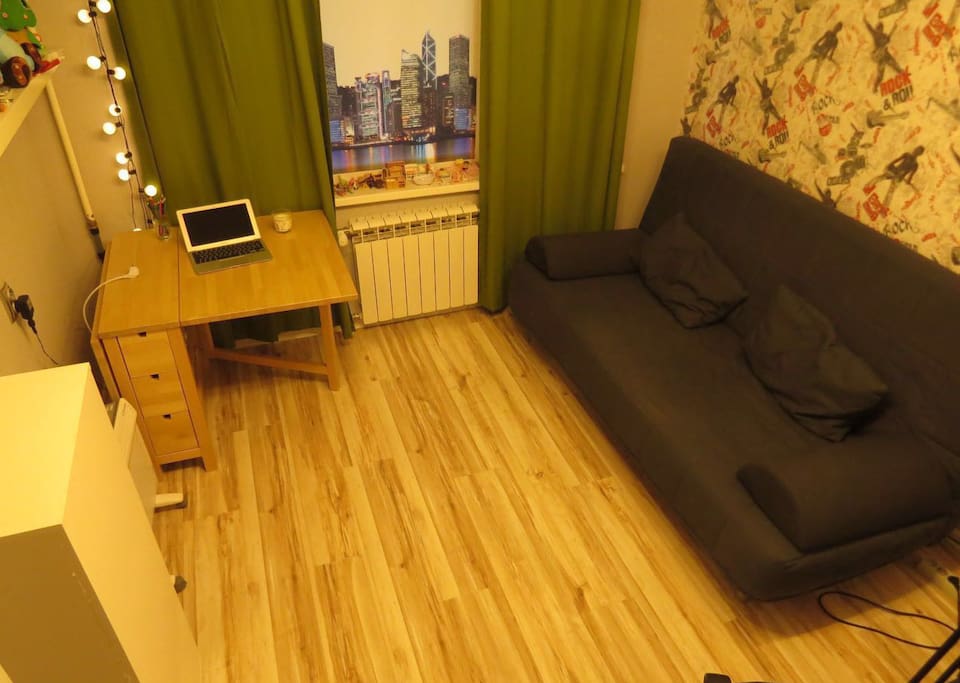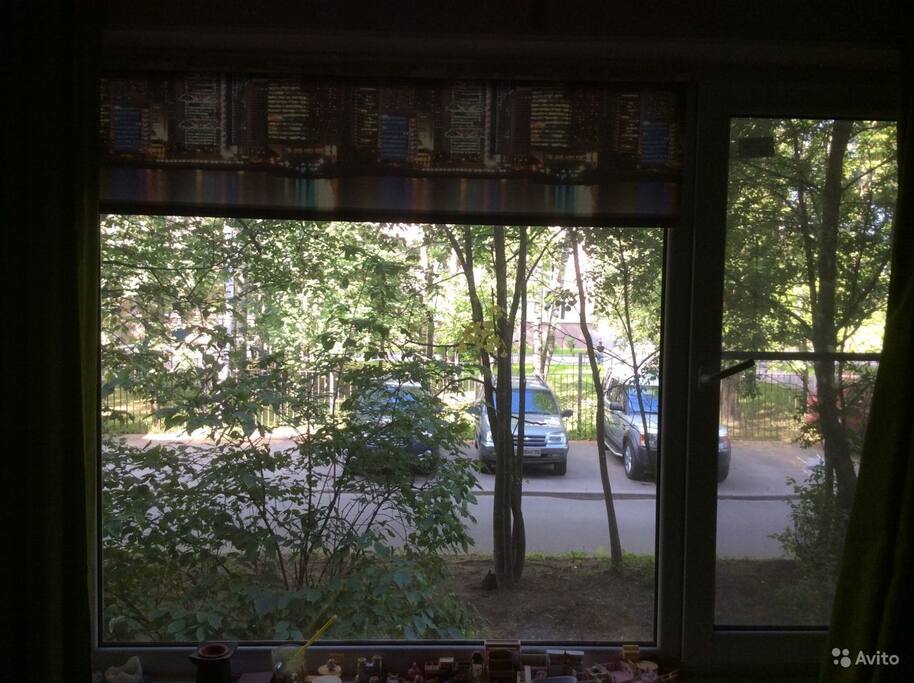 Сдается в июне! Тихая и уютная квартира. Есть домашний кинотеатр, посудомойка, стиральная машинка с сушкой и большой 3д телевизор. Теплый пол в ванной. Всего 30 мин от центра. Тихий, зеленый двор!
房源
Всем очень нравится дизайн и удобство. Видео о квартире по запросу.
---
Nice modern flat, which is a bit bigger than how it appears on the photos. The pictures are a true light of how the flat looks and there were no surprises. Very well lit, bright lights in all the rooms plus optional lamps for a dimmer evening setting. Very homely. Lots of spare bedding available, such as sheets, quilts, pillows and pillow cases etc. Plenty of wardrobe space for your own clothes, so there is no need to live out of a suitcase. A large smart TV (48inch?) 4K, ultra HD was available along with 5.1 surround sound. Smart TV can connect to Netflix, YouTube, Internet and allows the connection of a hard drive/USB data stick to watch films or listen to music (through the surround sound system). The amp also plays Radio which is good for background noise when cooking. There was internet available via WiFi which very fast around 80mb/s. There are lots of modern appliances such as washing machine (for clothes) and a dishwasher in the kitchen. Large fridge freezer with more than enough space. Gas stove was top notch as was the electric fan oven. Great water pressure for the shower, and the mixer tap for temperature was very easy to operate (as these can be hit and miss). Under floor heating in the bathroom, very pleasant. It would have been better if there were better cleaning utensils available, such as a mop and bucket. The floors in the apartment are all wood, and after a few weeks you really do miss having these. To be fair I never raised this as an issue with the host or I am sure he'd have done something about it. Met the host Artyom a few times, very well mannered as he checked everything was alright. He arranged his arrival a couple of days ahead and used the intercom/doorbell instead of letting himself in. Very reasonable and flexible host, could not have been better. The location was quiet and felt safe, lots of trees around so it is easy to forget you are in the middle of a huge city. There are a couple of 24 hour shops within 5 mins walking time, so if you ever need something in the middle of the night it is available. Only downside was the relative distance to the metro station, approximately 10 minutes by public transport or half an hour walk. On that note if you are driving your own car here, there is plenty of parking space out the front within easy view of the kitchen and bedroom window. Would stay again in future.
---