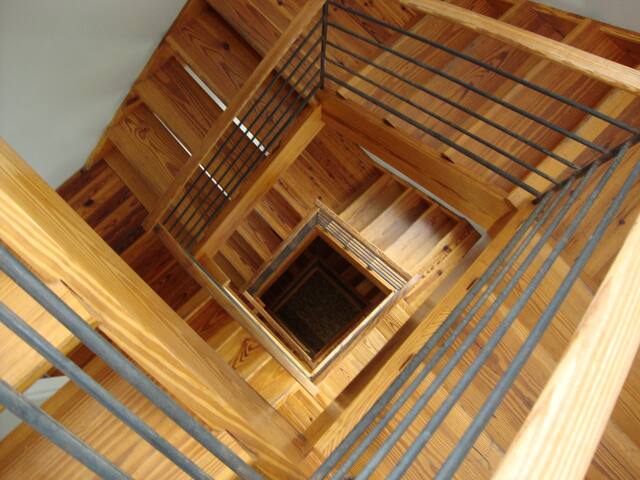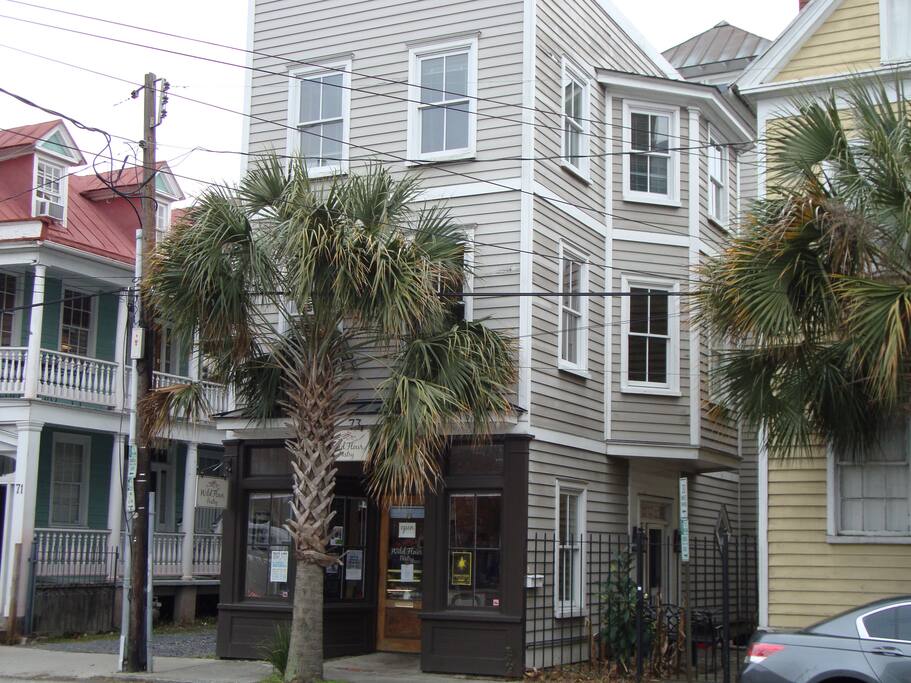 This apartment is located above Wildflour pastry, which makes mornings very enjoyable. With a rooftop terrace you can watch the sunsets over downtown Charleston. Easily travel to any daytime or nighttime activities in the city by foot, or take the free trolley that picks up close by. We have a great location, with tons of fantastic restaurants and shops close by, some of the best in our city. The apartment is set up so that you can have all the luxuries of home.
---
---
---
- 100$ Pet Fee
- This is not a party house any unruly behavior will result in immediate eviction and no refund will be returned, please respect the people around you at all times.
- Check-in is after 3PM
- Check-out is before 11AM
---
---
---
Marks place in charleston was great. A short walk to King St and the bakery underneath was amazing for coffee and donuts in the morning. The only downside is the wifi didn't work - we couldn't even find the network. Otherwise the place was perfect to stay during a friends wedding and slept 6 of us comfortably.
---
This house needs some serious work to it and given the location should not be nearly the $500/night price tag they are asking (more like $100), lots of boarded up shops and homeless people roaming the street. You also get the lovely location of a frat house across the street where they are partying at 3am with no fear of waking the neighbors. The stove did not work, the wifi did not work and worst of all the beds were not sleepable, I had to sleep on the couch one night just to get a decent night sleep.
Frank, I apologize that you did not enjoy your stay with Historic Smalls Alley to the fullest. Our area is constantly growing, changing, and improving as Charleston grows. Our neighborhood is home to some of the best places to visit in the City, and is also the only Legal area in Charleston to offer short term vacation rentals. We are lucky enough to have some of the best restaurants in town, such as Cannon Green, Trattoria Lucca, and Xiao Bao Biscuit, all within a block's travel from our apartments. Charleston is a college town, so occasionally there will be noise due to the students, but we certainly do not have a Frat house across the street, and issues with our neighbors are very few and very far between. We do expect our guests to alert us if there is an issue so that we can tackle it as soon as possible. I am sorry that there were some issues with the stove, and while it was functional, I apologize we were not able to get a technician out during the weekend to diagnose and repair the one burner that was having issues, and the occasional beeping noise. We usually recieve compliments about our Serta mattresses, so I am very sorry that you did not find them comfortable. We try very hard, each and every day, to provide our guests with a great experience of Charleston, which is strongly reflected by our numerous outstanding reviews. Thanks, Andrew Stephenson
---
Very spacious, great location, very comfortable beds! Host was great to work with. Pastries were amazing on the first floor. Only downfall was air conditioning could not keep up with heat (80-90 degrees Fahrenheit )due to building being a historic building. All in all place was great roof was great it was just a little warmer than my comfort zone.
---
We loved our visit to Charleston and this apt is well located. The wifi did not work which was a minor hassle and could not be resolved by a call to Mark or Andrew. the apartment is located above a lovely bakery but that means a very noisy commercial a/c system on the roof which makes the bedrooms noisy and the roof top not really conducive to use. The apartment is spacious and very clean.
---
I get along with everyone, love to travel meet new people and cultures.I have several rentals in Historic downtown Charleston, SC its a "must" destination. I have been in hospitality since I was 18 in Key West, it is in my blood to understand and be able to make people comfortable and happy.