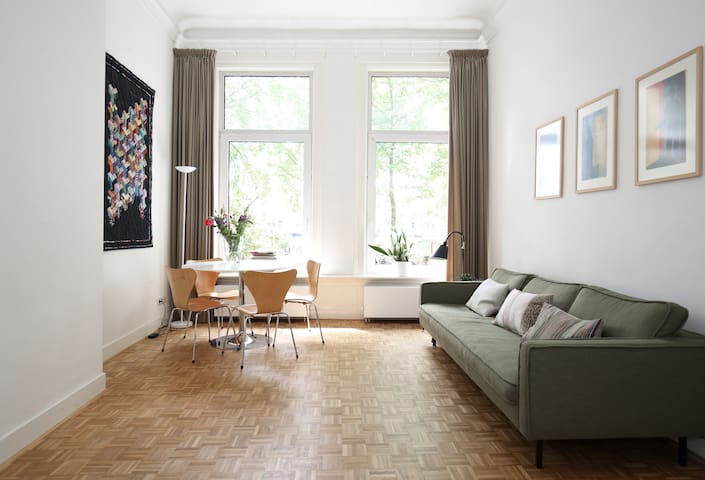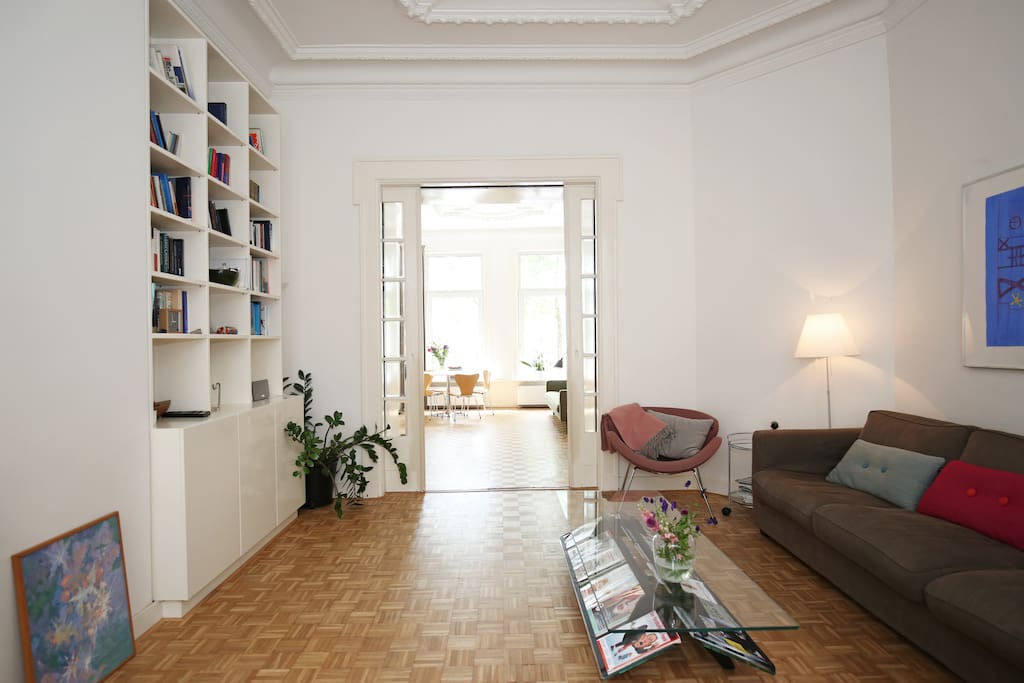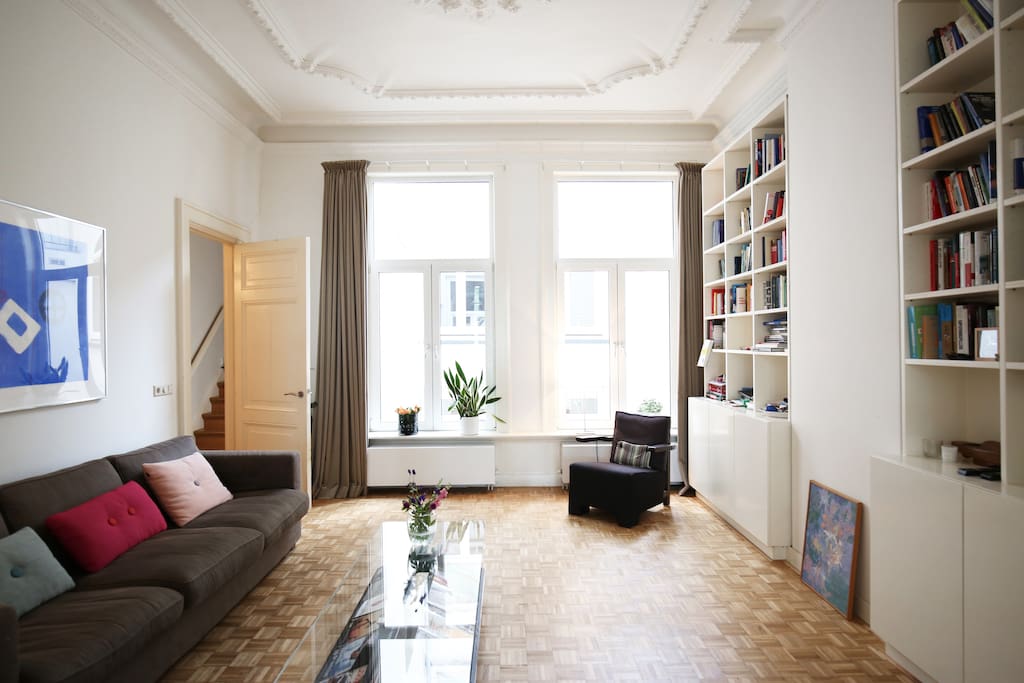 Great house of 160 m2 with garden and view at Amstel river. We have 5 separate rooms. Location is fantastic: near centre, musea, public transport. Very suitable for a family.
房源
Channel home with view at the Amstel river with garden
---
---
---
Maximum 4 persons. Exception for families with more childeren.
Preferably family
---
---
---
---
GREAT Location - Huge living areas! and the Cafe/Bar/Restaurant right next door with great food and the canal on the door - Idilic! :-) Downsides for all the size the bedrooms were a let down .... we were 3 adults and it wasn't clear that only one bedroom was for Adults - so 2 tall adults sleeping in children's beds and bunk beds. No Space left for hanging any clothes as all cupboard full with owners personal effects. there are No mirrors in the childrens bedrooms and only 1 10cm mirror in the shower room - in the actual shower - so getting ready was somewhat difficult especially if you want to use a hairdryer etc with no mirrors - small details that can all be easily be rectified.
---
This apartment was perfect for our family of 5 - 2 adults, 2 teenagers, 1 dog - for a week. It is huge, with wonderful big sitting rooms looking over the river, big dining room and kitchen, 3 really good bedrooms, two showers - overall the photos really do not do it justice. The location is great - it looks like it might be hemmed in by busy roads - but it is not, all is easy to navigate on bikes / trams, and is a beautiful 15 minute walk to the very centre of canals. The De Pijp area is just over the bridge and is great, lovely bar next door with riverside tables, convenient but not intrusive. If you drive to Amsterdam like we did my tip is to off load and then stick the car in one of Amserdam's Park and Ride car parks. I used the one at Ajax Arena which once you understand how to follow their complex instructions this is great value - in my case 11 euros for 4 days - and a very easy Metro ride back to the apartment. Highly recommended!
---
Amazing and beautiful house, just as described. The location is awesome, so near to the centre yet has a neighbourhood feel and peaceful and quiet. Views of the river are brilliant too. The house is big and great for lazy breakfasts out the back, or late drinks at the front. My sister and I took our mother for a surprise 70th birthday and she absolutely loved Amsterdam and the house. So much more relaxed and enjoyable than a hotel or whatever. Also she was mesmerised by the fantastic book collection! Check in and check out was perfect too.
---
Mirjams place is huge! The space just keeps going it's amazing! The view from the front room is beautiful. Mirjams place would best suit a family as the 2 extra rooms have kids size beds. The area is great and just a short walk from the centre of De Pijp where you are spoilt for choice with bars and places to eat. Wonderful place I would highly recommend it.
---
everything was perfect! Amazing and very big flat, 25 min nice walk from the center, everything what you need inside and the flat was very clean. huge plus is that 5meter from the flat is a nice restaurant with great bfast and coffee :) I was there every day we had a great time and I would definitely recomend it to everybody. thank you !!
---